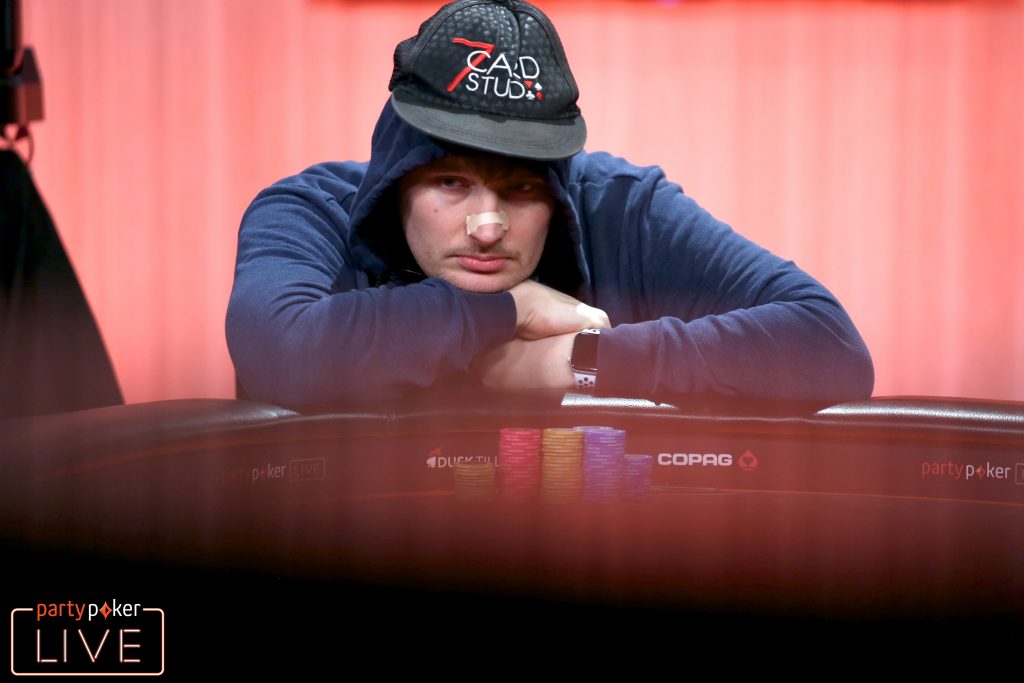 Ludovic Geilich raised in the cutoff to 2,400,000 with
, and Christian Rudolph defended his big blind with
.  They both caught a piece of the
flop. Rudolph check-called Geilich's 1,200,000 bet on the flop, which brought him another seven, albeit the
.  Now Rudolph led for 2,800,000. Geilich called.
The river:
.  Out led Rudolph for 6,200,000 and Geilich opted for the dramatic option of turning his hand into a bluff with a raise to 12,500,000, leaving himself just 3,900,000.
Rudolph ran down the clock while going through his detailed thought process out loud, eventually talking his way into a correct call, winning him a huge pot.
"How much do we owe you for the lesson?" a tablemate asked.
"I normally don't teach…"