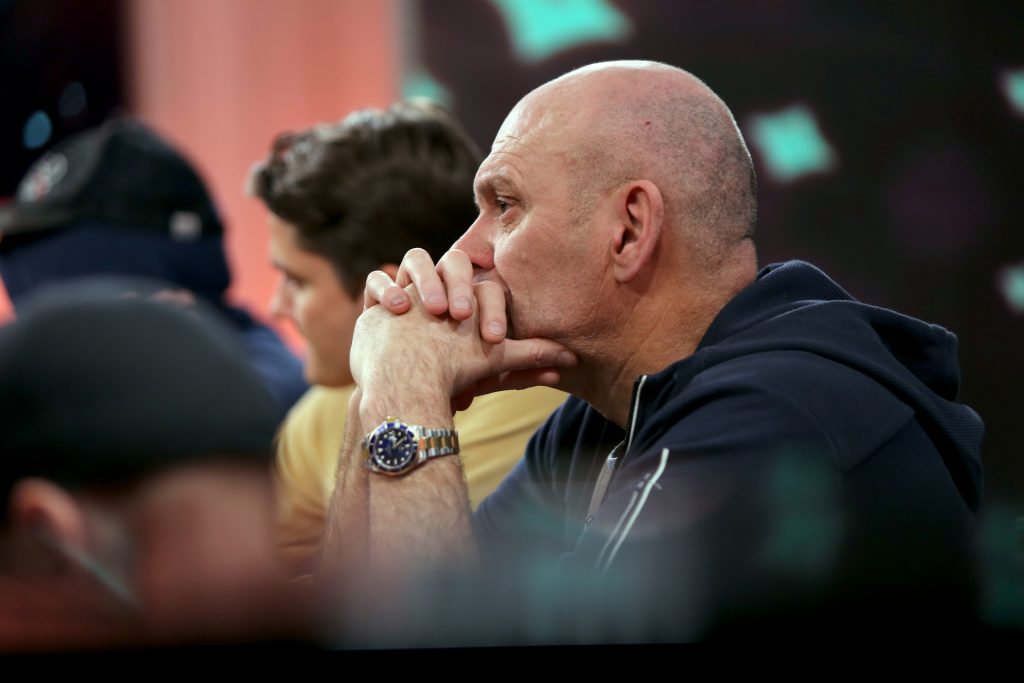 It folded to blinds Anton Suarez and James Clarke. Suarez, against form, simply limped with
; Clarke checked his
.  A flop of
guaranteed action, although it was delayed until the turn (Suarez check-calling 2,500,000 on the flop).
The turn:
.  Out led Suarez for 12,500,000. Over to Clarke who moved in for 71,000,000 total to the delight of his rail.  They quietened down, however, when they saw the face-up hands, hoping for a chop.  The river was the
, making Suarez a flush.  In super short order we are down to three players.
James Clarke, who qualified for the MILLIONS via an $85 satellite, was greeted to a hero's welcome by the rail, who know him as Raggy.