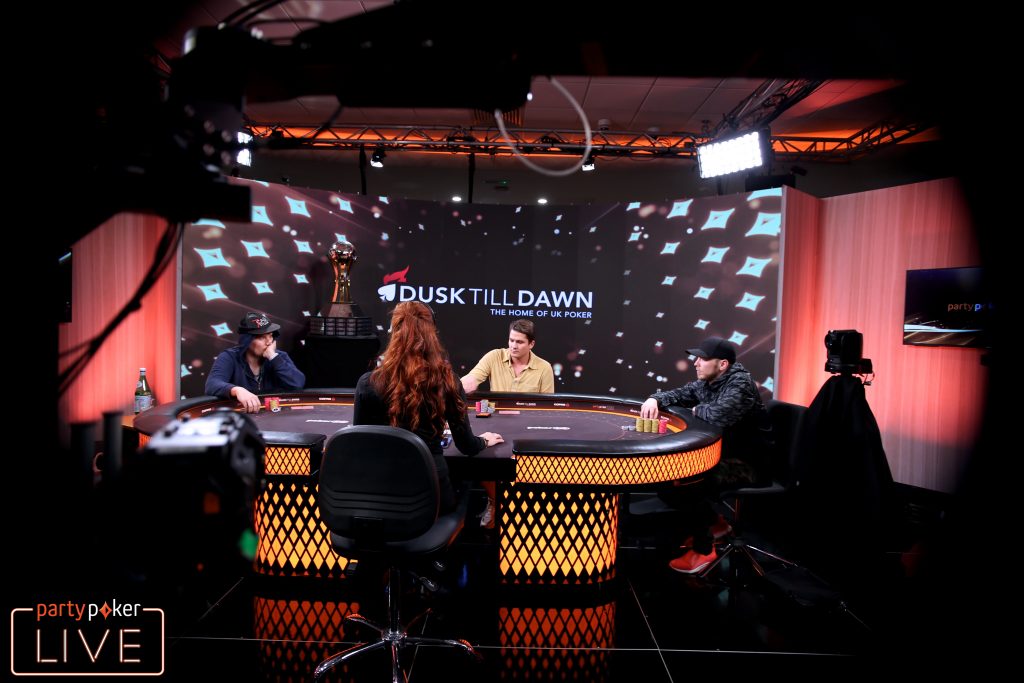 It's almost impossible to keep up with the speed of play – we've never seen a heads up with a $1,000,000 first prize play out as if everyone was out of timebank cards and the shot clock was five seconds.
An overview of recent exchanges:
Christian Rudolph got 20,000,000 worth of value having flopped trip deuces with
on a
board (on the
turn), Anton Suarez calling there with
but folding to Rudolph's 65,000,000 bet on the
river.
Suarez then barreled his way to a win with
of diamonds after neither player connected with a
board.
A few more for Rudolph who three-bet
from the big blind to 36,000,000 and then bet off button Suarez (who held
) on a
flop.