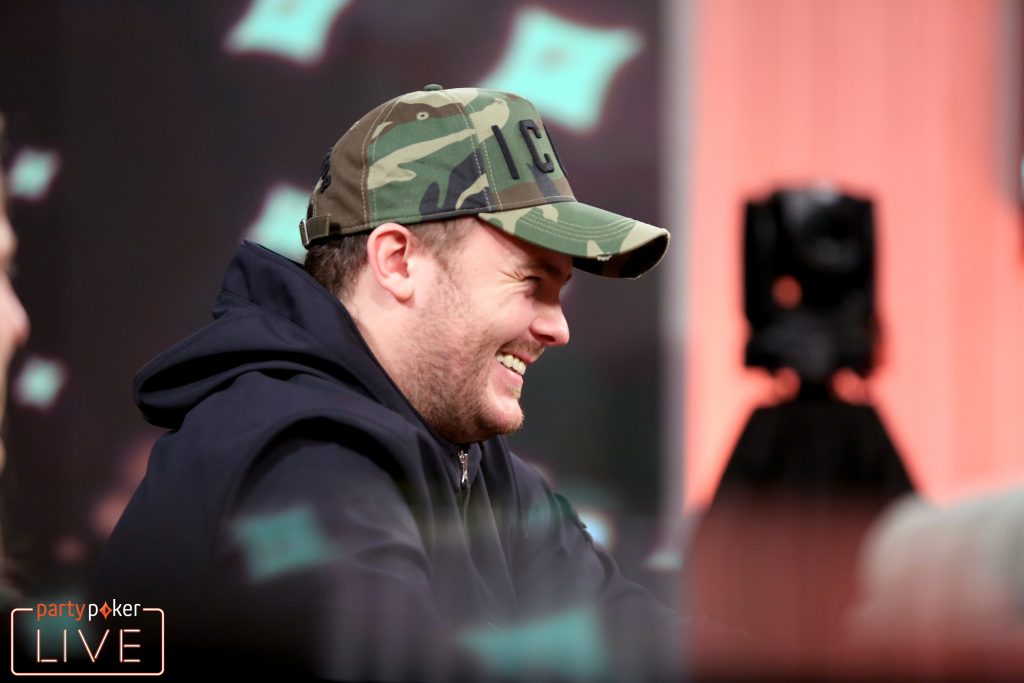 A monster three-way all in has busted two players in the same hand on the live stream, forming the final table with a bang.
Button Jamie O'Connor picked up
and after a wee think, bet 10,000,000 (just over half his remaining chiops).  Small blind Christian Rudolph (42 million chips) and big blind Alex Lindop (16.8 million chips) both had huge hands, too, and put their stacks in the middle:
Rudolph:

Lindop:
Rudolph was in great shape against two weaker aces, and the board avoided danger with a
flop.  His opponents were drawing dead after the
turn.