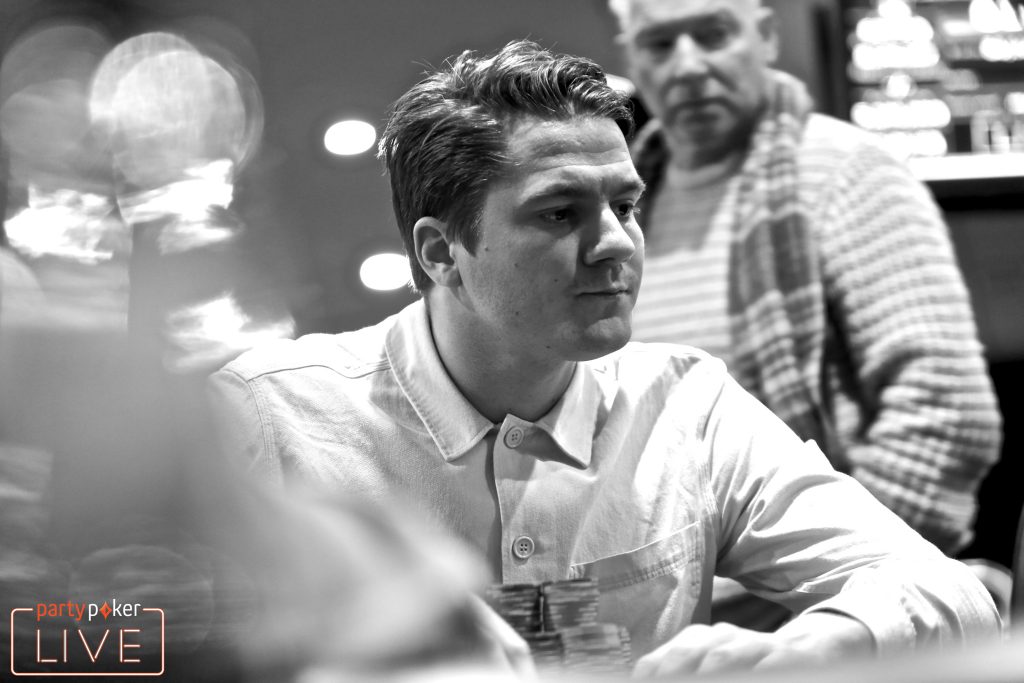 Preflop, Fabrizio Gonzalez opened to 325,000, raised by cutoff Anton Suarez to 1,175,000.  Both players had over 10 million at the start of the hand.
Flop:
.  Gonzalez check-called a bet of 1,200,000.
Turn:
.  A quick check and slightly slower call of Suarez's 2,000,000 bet.
River:
. Gonzalez checked again and Suarez set him all in, for about 6,000,000.  Understandably, Gonzalez had a think about this.  He laid out his timebank cards and the dealer removed them one at a time until he'd thought for over two and a half minutes. Finally, he folded and was immediately moved table.