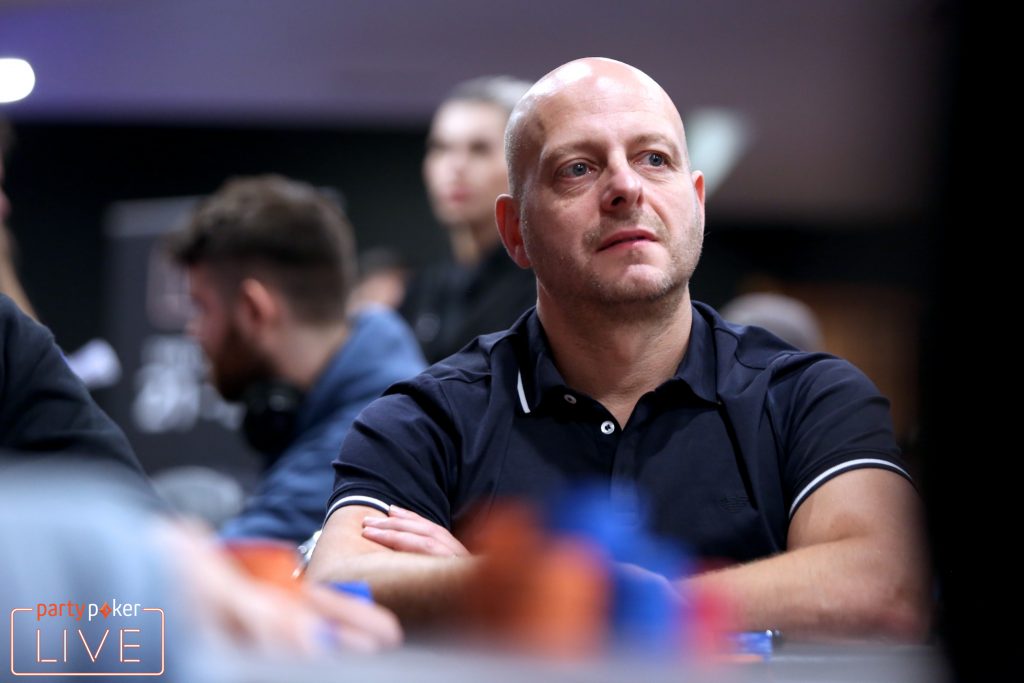 Nicholas Romanello dropped to just one big blind after a pot (involving a big river call) vs. James Clarke.  Clarke had opened on the button with
and picked up big blind Romanello, who held
.
Romanello flopped top pair on a rainbow board; both players checked.  With the turn, the board now stood:
.  Romanello led this street for over 2,000,000 and Clarke called.  The river completed the spade flush for Clarke with the
.
Romanello checked.  Clarke went for a deep reach, betting 10,000,000 – almost all of Romanello's remaining chips. It paid off: Romanello called to see his opponent's ace-high flush and paid him most of his chips.
The very next hand, ultra-short Romanello picked up
and went four-way to the river (his action over with the preflop call all-in), quadrupling his chips when he hit the nut straight on the turn.