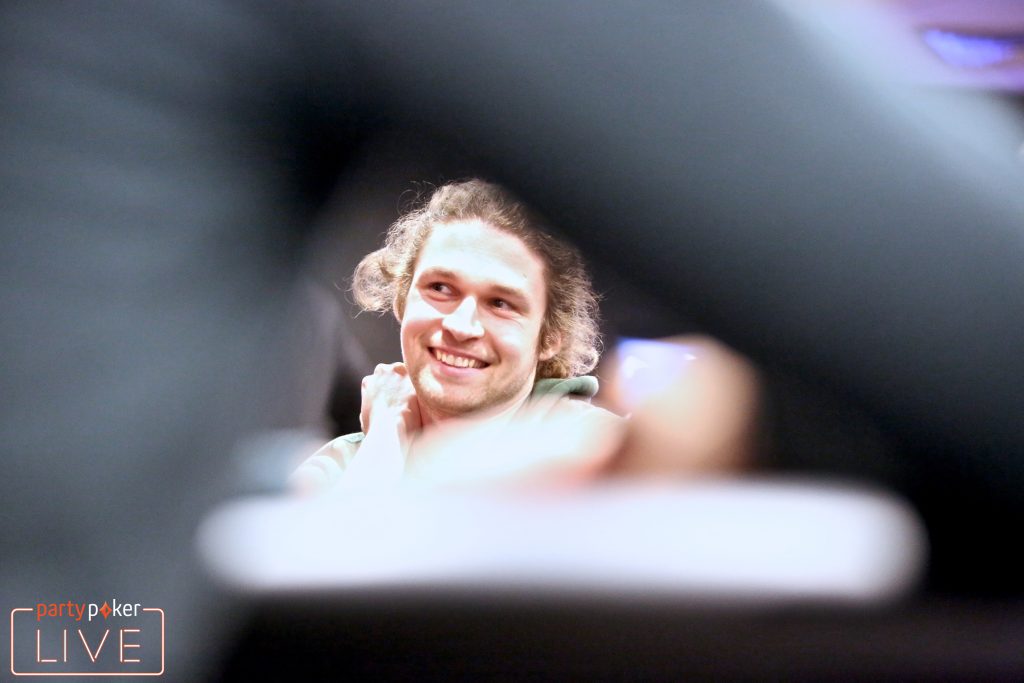 The chips were already in the middle, the full board out, a total pot of more than 3.5 million. A last bet of 1,450,000 was the amount being counted out in front of Ben Heath.  Milad Langar had to match this to award him his full double through, which he did while the table pretended not to be entertained by what the deck had coughed up:
Heath:

Langar:
Board:
.
Big quads beat smaller quads.
"Nice hand, sir," said a reaction-free Langar, who dropped to 140,000 and bust soon after.