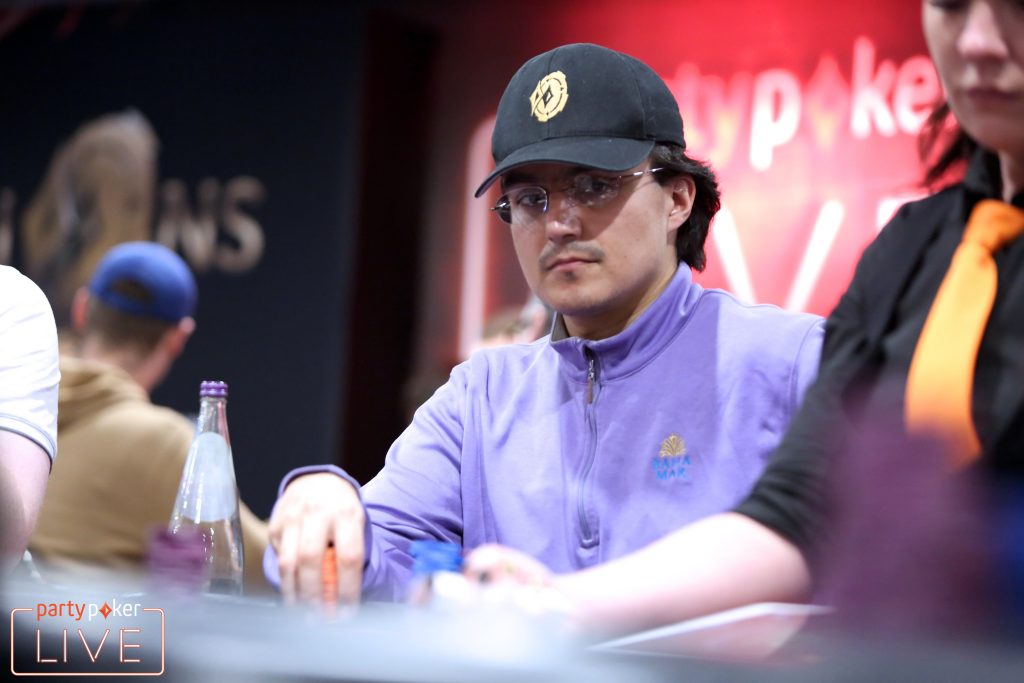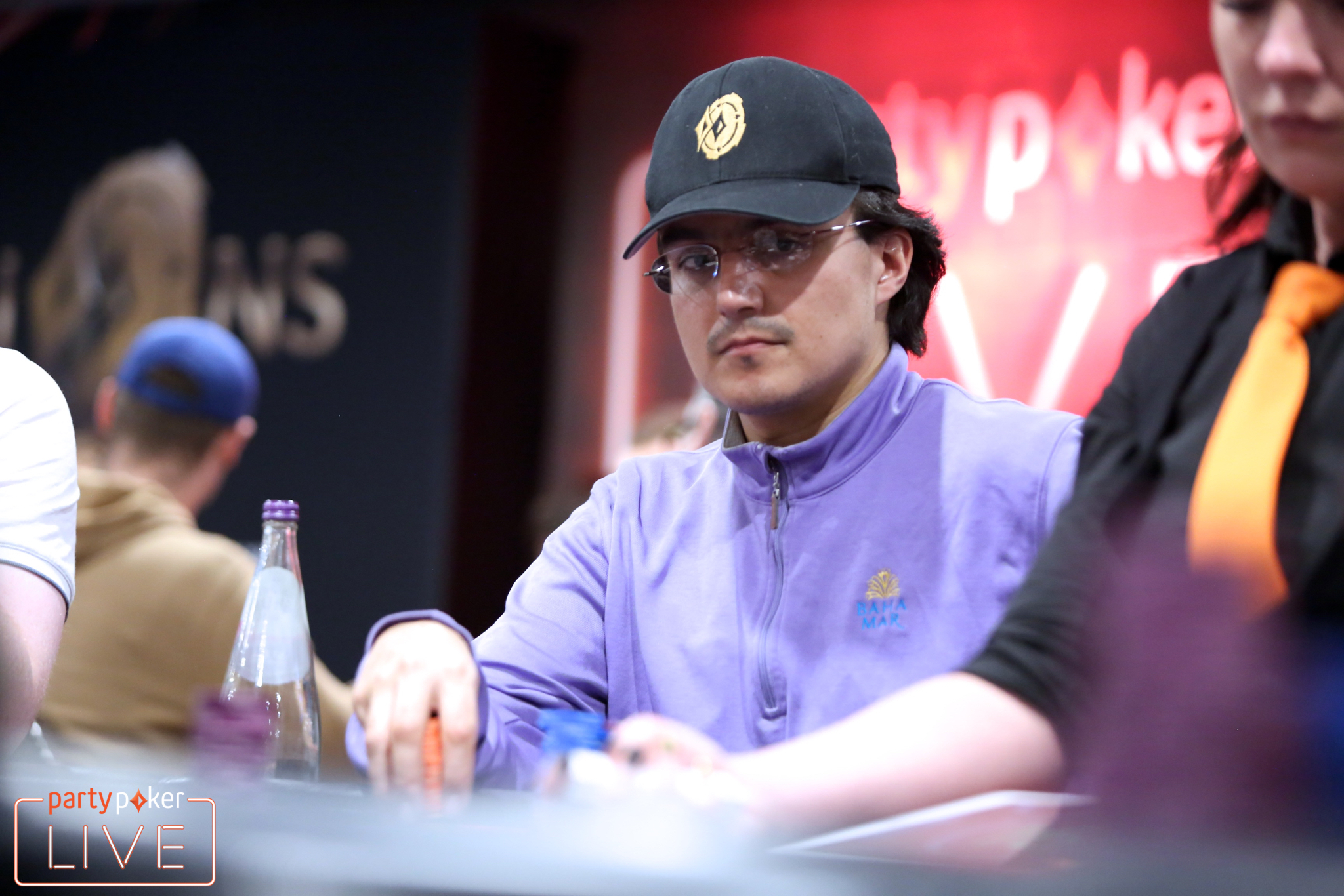 A crucial pot for Carlos Chadha just now. Heads up with early chip leader Andrew Graham (who'd called his prelflop three-bet to 750,000 in position), Chadha led 450,000 on a
flop.  Graham decided to exert maximum pressure on his opponent, who had less than 2,000,000 behind, and moved forward a tower of blue 100,000 chips, setting him in.
Chadha had flopped top set with
and was going absolutely nowhere.  Still, he faced Graham's
and urged the dealer to get it over with, saying, "Don't make a sweat!"
The
and
fell on the turn and river. Chadha made an, "Ooooh," sound and doubled through.