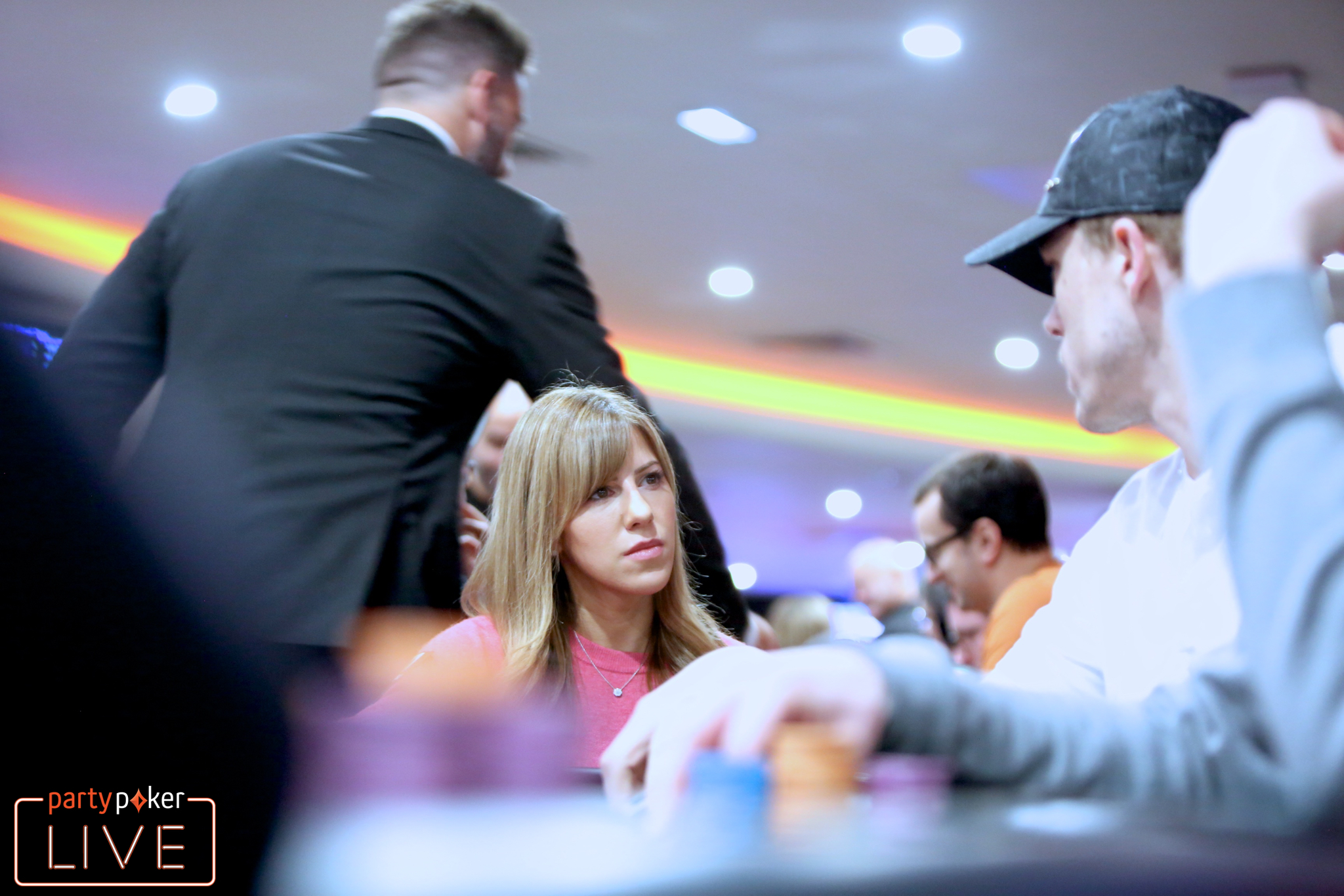 We got there on the river as Kristen Bicknell was tossing in a time extension card, seemingly facing a tough decision. We asked Dara O'Kearney after the hand was over what had happened.
O'Kearney opened under the gun with a min-raise to 60,000 and Paul Michaelis called on the button. Bicknell came along from the small blind, the big blind folded.
The flop of
saw Bicknell and O'Kearney check. Michaelis bet 115,000 and both Bicknell and O'Kearney called.
On the
turn, Bicknell led for 240,000. O'Kearney called, Michaelis folded.
The
on the river paired the board and Bicknell bet 625,000 with 355,000 behind. O'Kearney shoved and Bicknell went into the tank.
This is where we picked up the action as we saw Bicknell eventually fold.
As O'Kearney was stacking his newfound chips, Bicknell's neighbor Joao Vieira asked "Pocket fives?" While we didn't hear Bicknell confirm she indeed had pocket fives, she was heard saying, "What can I beat?"
Bicknell now short while O'Kearney is up to 3.7 million in chips.