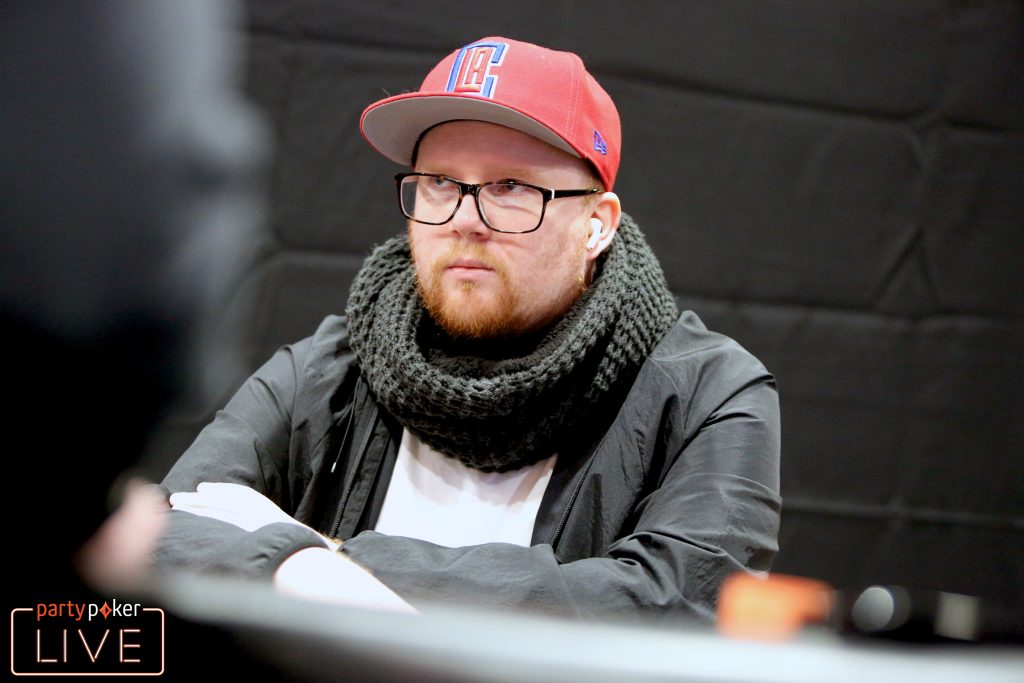 Chris Brammer three-bet under the gun raiser Daniel Rezaei (next to act) from 25,000 to 65,000 preflop.  There were to follow calls at every available opportunity, however a big decision made Rezaei dive into the timebank on the final one.
Flop:
. Check-call 30,000.
Turn:
. Check-call 50,000.
River:
. Check-call 200,000 (over a third of Brammer's remaining stack) – but only after throwing in three 30 second timebank cards to make his decision.  He mucked when shown Brammer's
.