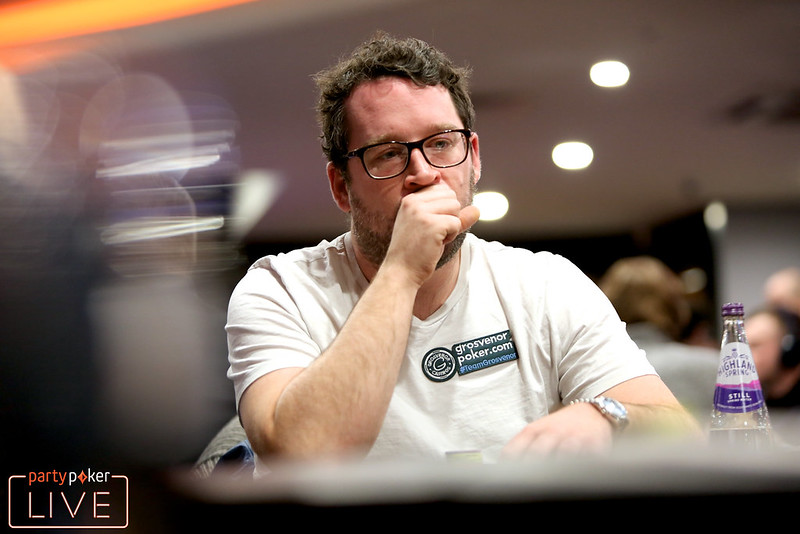 Rick Trigg has won a big final-level pot to put him over 3 million in chips.  It came down to a flop of
, which attracted attention because the heads up pot already built and lying next to it was just shy of a million chips already.  Trigg led out for 300,000 and his opponent, Tibor Nagygyoery, raised to 730,000 (over half his remaining chips).  Back to Trigg, who paused for about the length of one shotclock-countdown, then set him in.
While Nagygyoery considered, using an extra minute of his own, Trigg gently grilled him:
"What do you have? I can sweat it or be relieved.  Just tell me…"
"Something," said Nagygyoery.
"Something's good news."
Finally the call was made. Nagygyoery had flopped top-top with
while Trigg's
was out in front.  The turn and river ran out
busting Nagygyoery.