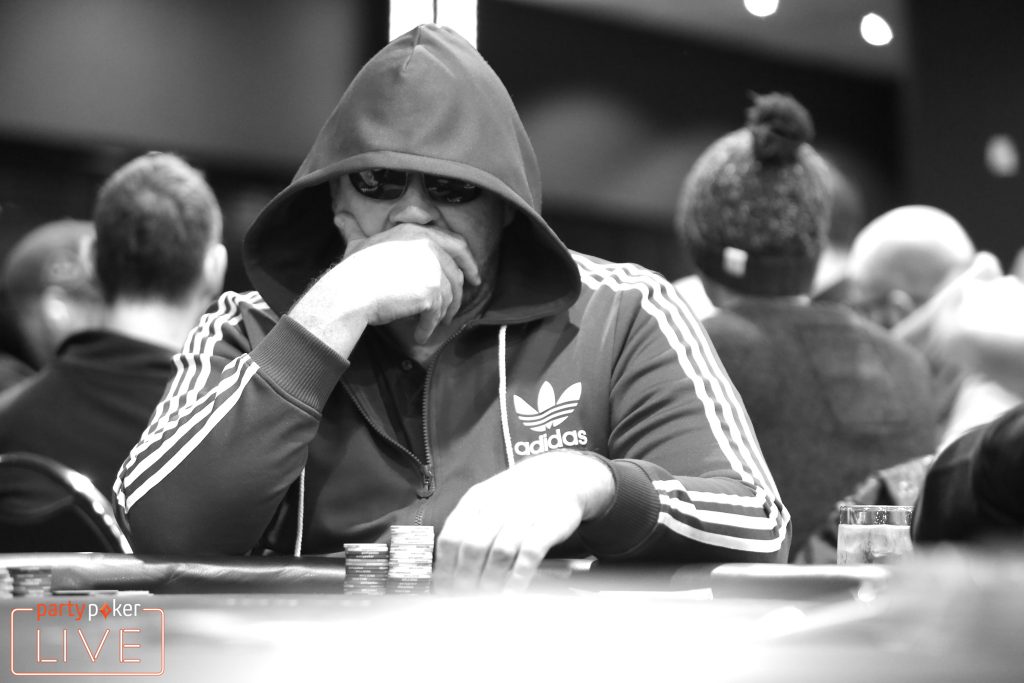 A hand that was to escalate massively started with an early position open from Colin Gillon to 22,000, three-bet by Max Silver to 72,000. Over to Anthony Nicholls, who cold four-bet to 225,000 (775,000 behind).  Gillon folded immediately, but Silver, after a bit of a think, set Nicholls in.
Nicholls indicated to the dealer to just keep taking his timebank cards as he finished his lunch (it took three). He called, showing
.  Unfortunately for him, Silver tabled
– even the suits weren't live.
After the
run-out, Nicholls hit the rail.
"He cold four-bet, I thought it was quite strong but when he tanked…" said Silver. "Maybe he almost folded."