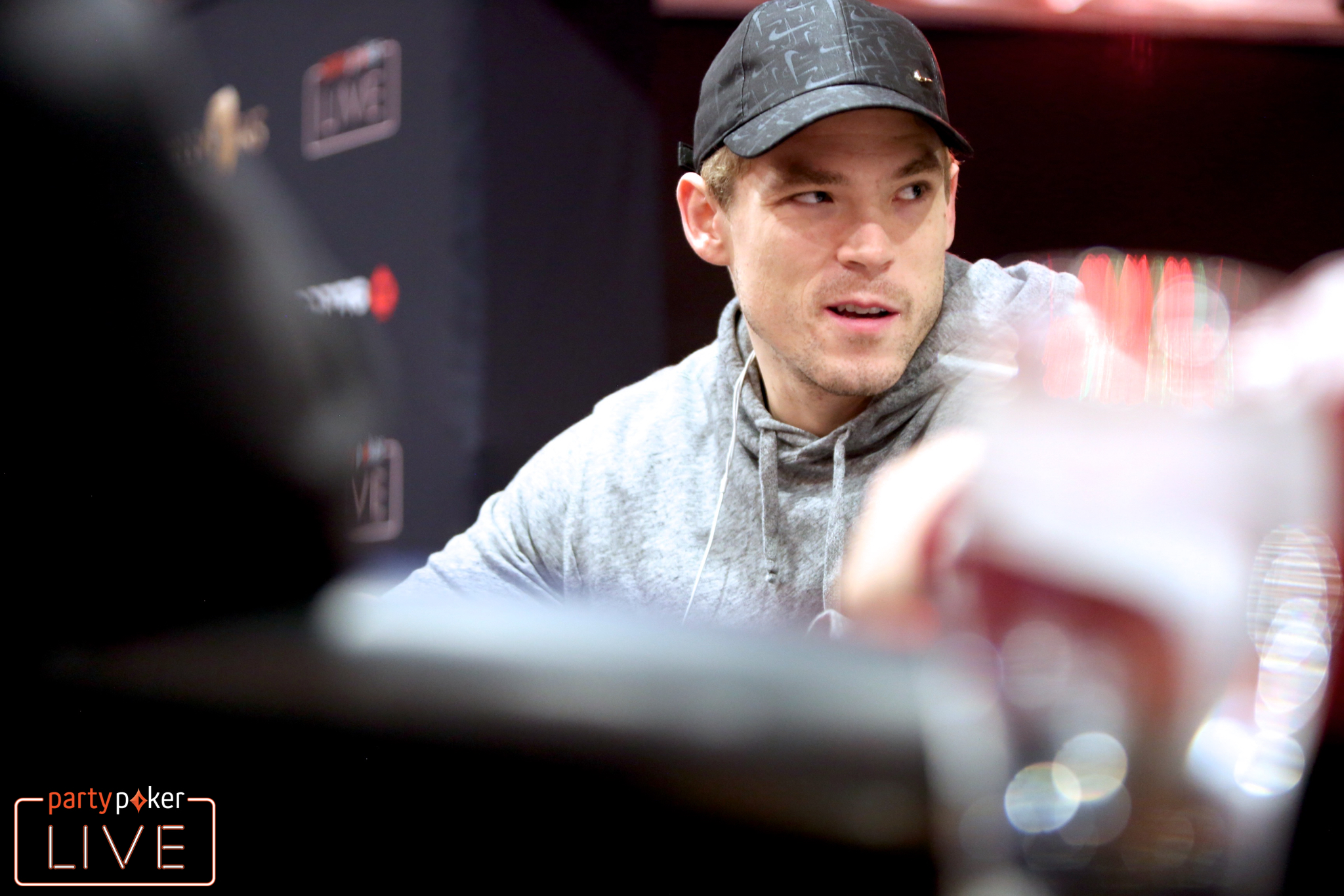 We got there on the turn but found out the details from Dietrich Fast after the hand had completed.
Fast opened under the gun plus one for 25,000 and saw small blind Alex Foxen three-bet to 110,000. Fast called in position after the big blind folded.
Foxen fired 60,000 on the
flop, 210,000 on the
turn, and 535,000 on the
river.
Fast called all streets, using a time extension card on the river before making up his mind.
As soon as Fast called, Foxen instantly mucked. Fast showed
for ace-queen high as he raked in the massive pot.