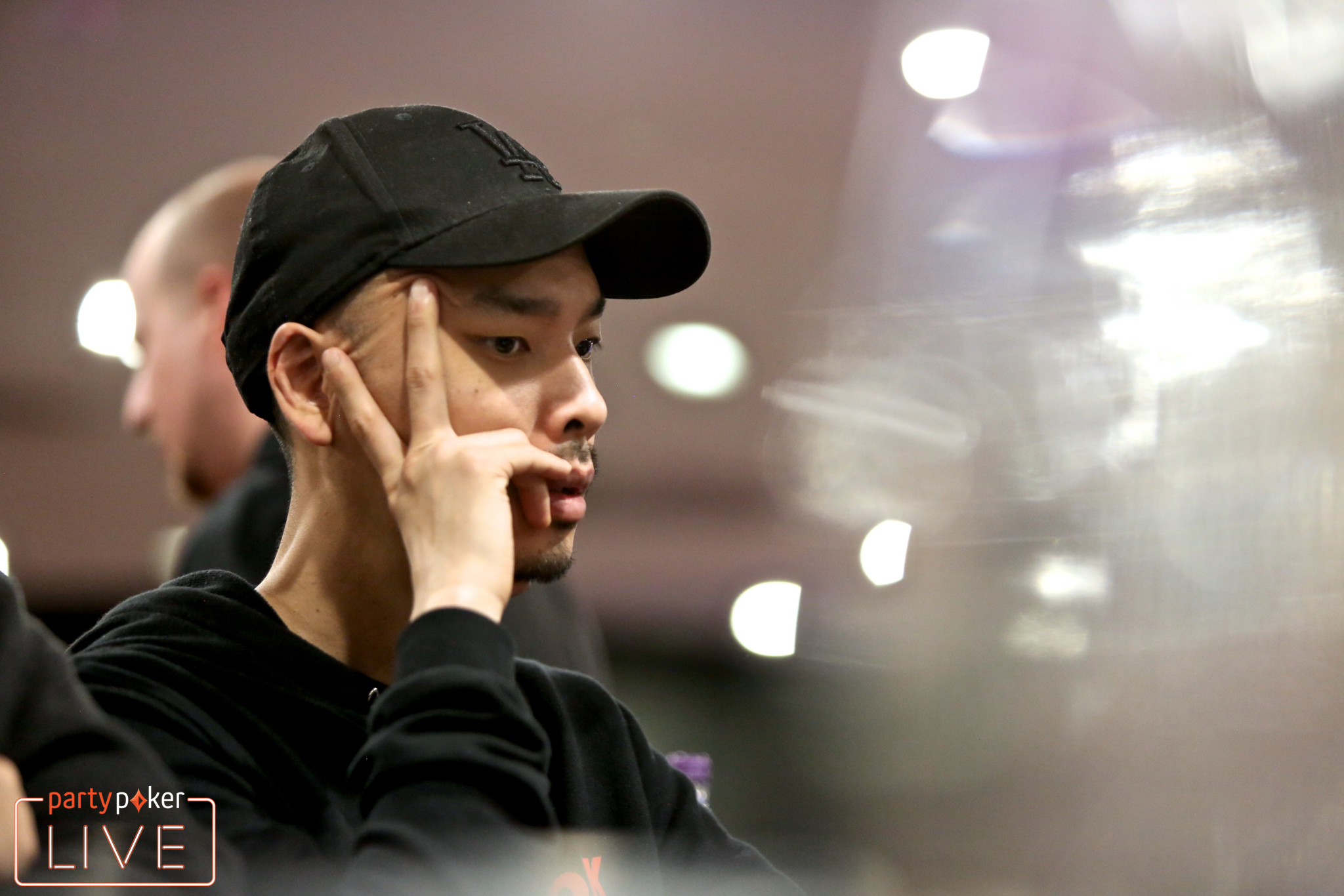 Chino Rheem was nowhere to be seen anymore, as his seat was empty. Luckily, Dominik Panka and Kamil Lewandowski were kind enough to share the details of Rheem's bust-out hand.
Rheem opened under the gun for 55,000 and small blind Lewandowski called.
The flop came
with two spades and Lewandowski check-raised Rheem's 90,000 continuation bet to 260,000. Rheem called in position.
The off-suit
on the turn was checked through by the two before another off-suit
completed the board. Lewandowski bet 525,000 and Rheem shoved for about 1.3 million. Lewandowski called instantly as he had a full house with
while Rheem tabled
for the missed straight draw.