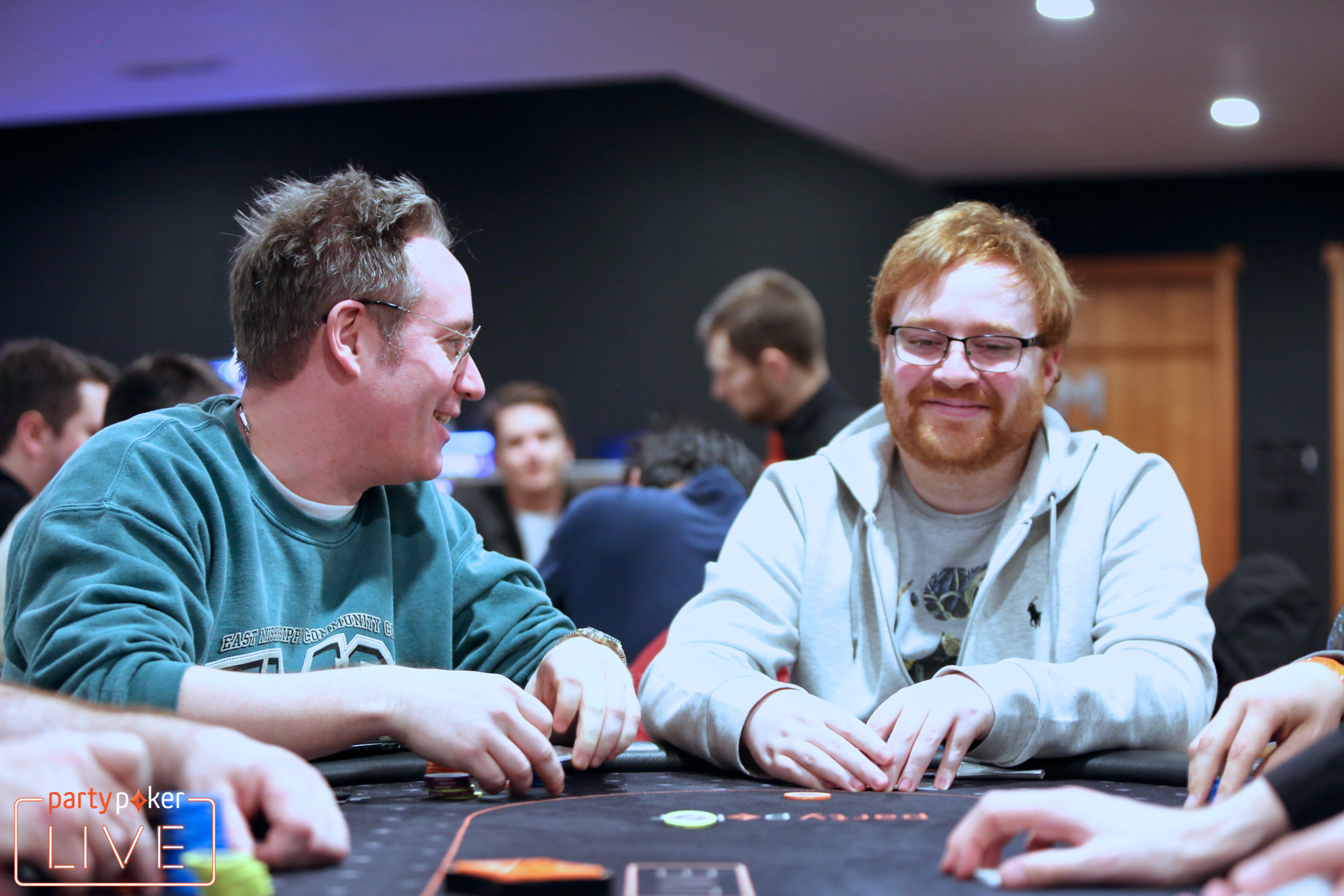 When we arrived, the river was already out and a whole lot of chips were in the middle. Sam Grafton, the one to eventually rake in the pot, explained what happened with Anatoly Filatov giving some color commentary on how great Grafton was in the hand.
Grafton opened the pot with a raise from the hijack and got called by the button and big blind. On [5cQc10c], the big blind checked and Grafton bet a quarter of the pot. The button and big blind both called. The same was seen on the
turn: the big blind checked, Grafton bet a quarter of the pot, and both of his opponents called.
The
completed the board and the big blind checked for the third time. Grafton bet 125,000 and the button called. The big blind now check-raised, making it 375,000. Grafton shoved for 948,000 and the button folded. The big blind gave up as well.
Filatov goated Grafton in showing a card, and the latter turned over the
.
"The greatest!" Filatov exclaimed. Except for the button (who was shaking his head a bit) and the big blind (who was just quietly looking at the chips he had just lost,) the table was laughing as Grafton started stacking.