Event #5 $50,000 Short Deck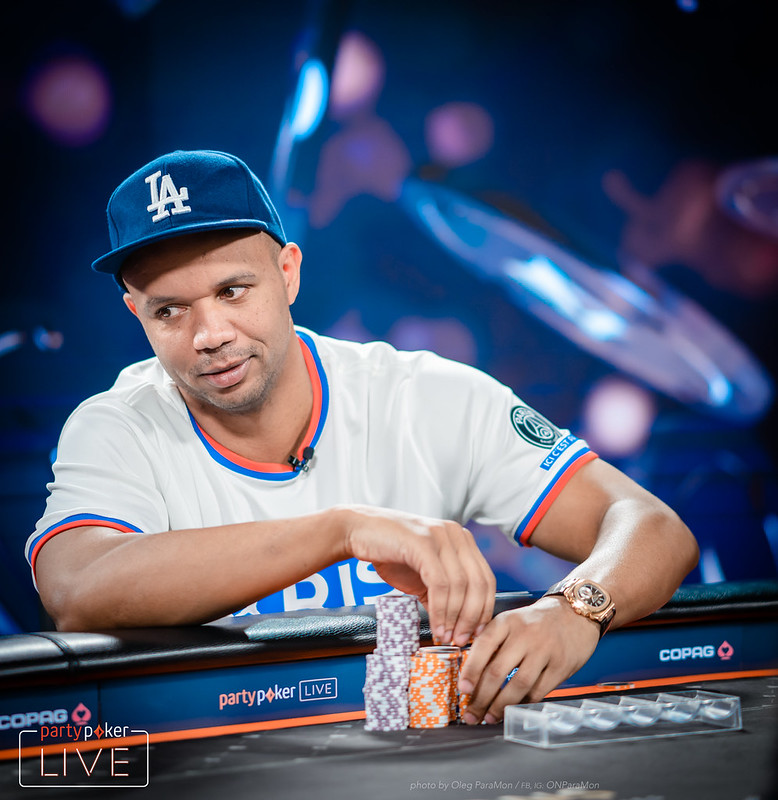 Phil Ivey was in the lead throughout the longest heads up match seen in a Short Deck event this week in Sochi, until suddenly he wasn't.  With the antes looming large, that recent double for Wai Kin Yong reversed their stacks, and it took one promising flop to end the tournament.
Yong made up the 300,000 button ante holding the powerful
, then called Ivey's raise to 900,000 (with
).
The flop:
.  Yong, with second pair and the straight draw, set Ivey to the test for the rest of his chips; Ivey, with top two, called.  The turn brought instant gratification for Yong, making his straight with the
.
"You enjoying this?" a grinning Ivey asked Yong.
"Pretty much," was the honest answer.
The
on the river sealed the deal, handing Yong the trophy while Ivey, hard battle though he may have fought, took the runner up spot and $525,000.