Event #3 $25,000 Short Deck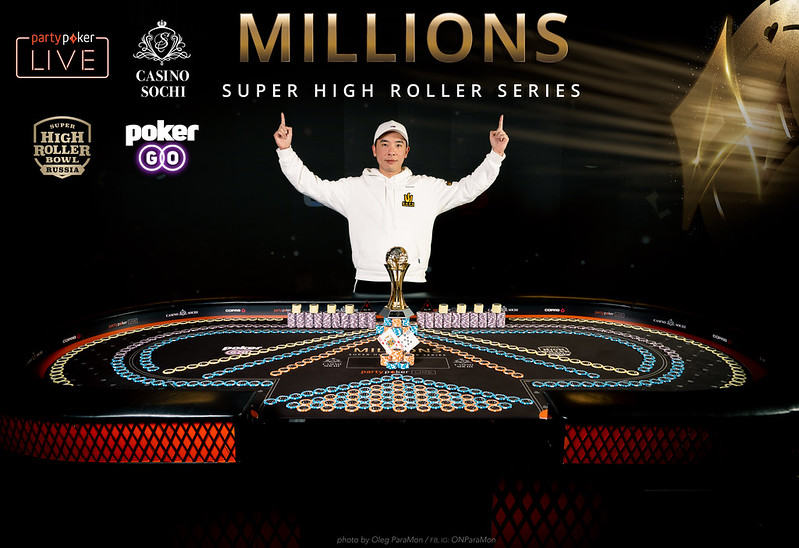 Wai Leong Chan has picked up his second $25,000 Short Deck title in Event #3, seeing off Paul Phua heads up to secure the trophy and $457,500 first prize.  Coolly comfortable at this buy-in level and relatively new format, Chan outlasted his final five competitors, three of whom have already graced final tables at the partypoker LIVE MILLIONS Super High Roller Series this week.
Recap all Live Reporting coverage from this event here and check out the full final table stream on PokerGO here.
First to leave the final table was Aaron Van Blarcum, who finished third in the first iteration of this game type on Saturday, adding $91,500 to the $168,000 he had already banked in Event #1.  Having flopped the nut straight against Phua's set, Van Blarcum saw his hopes for a higher finish end early when Phua improved to a full house, then quads on the river.  This was the second boost in chips for the eventual runner up: Phua had doubled through Chan right at the start of play, and took his turn in the chip lead as it was subsequently swapped repeatedly between the two of them and Thai Ha.
Phua ended up responsible for half the knockouts on the final table, moving on to short stacked Danny Tang, whose preflop jam with king-queen offsuit saw Phua call – and hold – with ace-queen suited.  The two of them had kept up some lively table banter along with Ivan Leow which continued while Tang saw his hopes for the trophy fade over the unhelpful run-out.  Tang picked up $122,000 for fifth place, leaving the final table with only one player in any danger chip-wise: Leow, with less than half the stack of any of his opponents.
After manoeuvring his stack through a couple of orbits, Leow found a spot and ace-jack of clubs; Phua's ace-queen took him on preflop and then took him out in 4th ($152,500).  Leow came into this final table fresh of the back of his runner-up finish to Sam Trickett the night before in Event #2 ($25,000 "regular deck"), which netted him $290,000.
Three handed play lasted less than five minutes, with Thai Ha losing flush-under-flush on a dramatic river against Chan, who topped the ten million chip mark and never went under it again.  With Ha winning $213,500, the trophy was now in reach of both remaining competitors, who found themselves deep stacked and unwilling to commit large amounts of chips to any pot for a level or so.  Phua fought back to nearly even, but in the end was whittled to 3,000,000 with the big blind ante at 200,000.  Chan set him in preflop with king-ten and he took a stand with ace-jack, the king-high board putting a stop to the erstwhile cagy heads up battle.
Phua, who's racked up multiple near-misses in high roller Short Deck events, had to accept second place once more, along with the accompanying $305,000 in prize money.  Chan picked up his second partypoker LIVE MILLIONS trophy in this format and $457,500.
Full payouts:
| | | | |
| --- | --- | --- | --- |
| Place | Player | Country |  Prize |
| 1 | Wai Leong Chan | Malaysia |  $457,500 |
| 2 | Paul Phua | Malaysia |  $305,000 |
| 3 | Thai Ha | Vietnam |  $213,500 |
| 4 | Ivan Leow | Malaysia |  $152,500 |
| 5 | Danny Tang | Hong Kong |  $122,000 |
| 6 | Aaron Van Blarcum | United States |  $91,500 |
| 7 | Dmitriy Kuzmin | Dominica |  $76,250 |
| 8 | Sergey Lebedev | Russia |  $61,000 |
| 9 | Sam Greenwood | Canada |  $45,750 |
Live reporting (and the PokerGO live stream) now switches to coverage of Event #4: $50,000 No Limit Hold'em, Day 1 of which is running now.  The final table will be streamed starting at 7am EDT/2pm local time.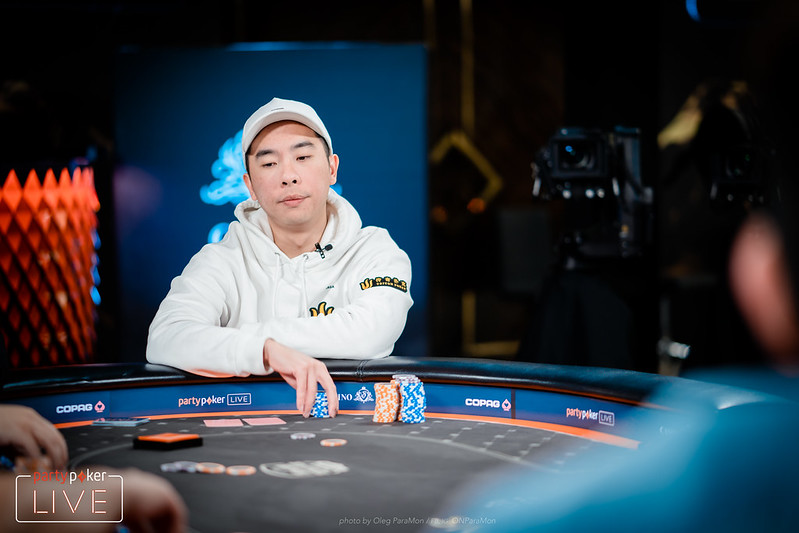 After a hard fought heads up battle vs. Paul Phua, Wai Leong Chan has emerged victorious in Event #3 of the partypoker LIVE MILLIONS Super High Roller Series Sochi, taking home $457,500.  He outlasted a total field of 61 to hoist today's trophy, having started the week with a 5th place finish in the first iteration of this event type worth $84,000.
A recap of the final table action and winner's photo will follow.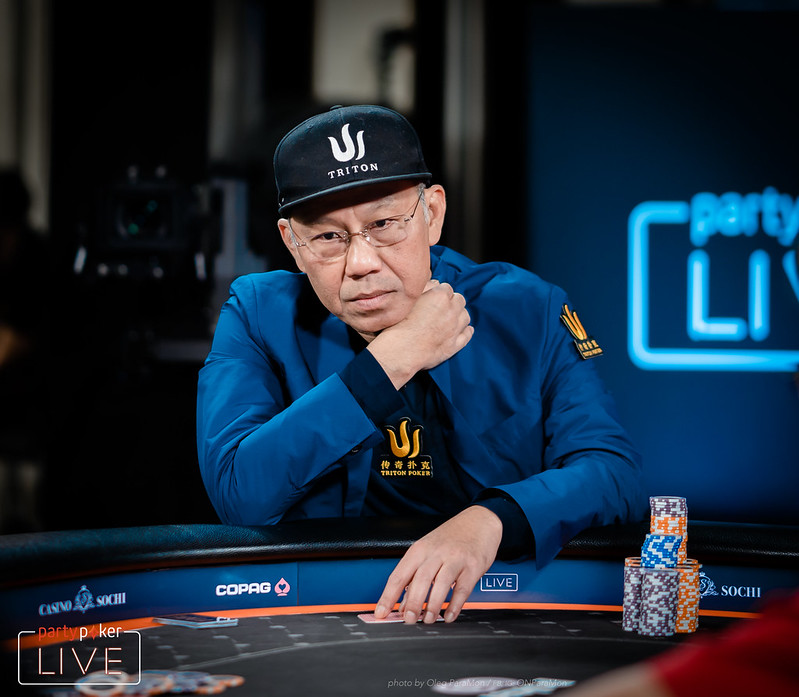 After a rivered full house for Wai Leong Chan (with pocket aces, no less) was paid by Phua with
to the tune of 850,000, the board
, Phua found himself hovering around the 3,000,000 chip mark, in need of a double.
His chance came when Chan set him in preflop holding
; he called with
for 3,090,000.
Chan paired his king straight away, the board bringing no help for Phua:
.
Phua, who's racked up multiple near-misses in high roller Short Deck events, will have to accept second place once more, along with the accompanying $305,000 in prize money.
Level
Level 23
Blinds
100,000 / 200,000
Wai Leong Chan extends his lead after getting paid on the river by Paul Phua.  Chan had led at a
flop with
, called by Phua who'd flopped two pair with
.  Both players checked the
turn, and the
river completed Chan's straight.  Phua faced a river bet of 400,000 and eventually made the call, receiving the bad news with equanimity.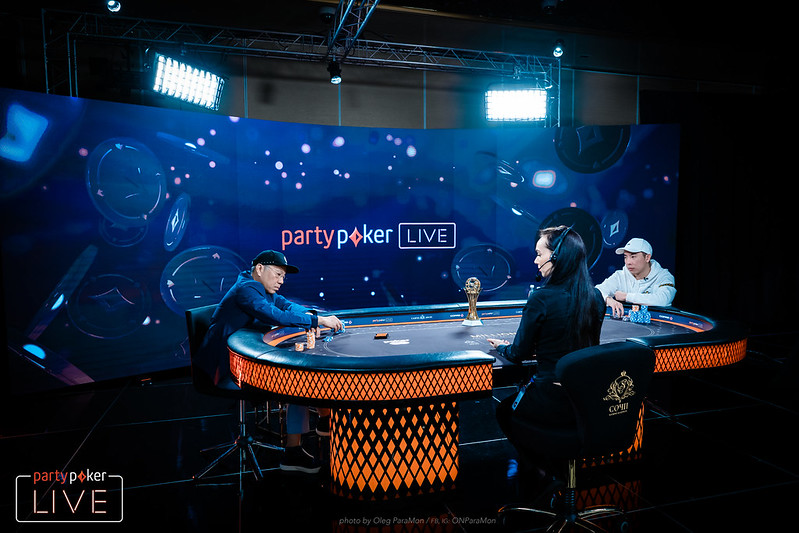 A call, check combo started the most recent big hand, Phua making up the 120,000 with
, Wai Leong Chan checking
on the button.
Both players checked the
flop, but action picked up on the
turn.  Phua check-raised Chan's bet of 225,000 to 825,000, looking to pick up the pot there, but Chan made the call.  Both players checked the
river and Phua relinquished his hand and the sizeable pot.
Level
Level 22
Blinds
80,000 / 160,000
Wai Leong Chan has edged a little more of a lead, his most recent hand won courtesy of pressure applied in position.  Seeing a flop of
with
vs. Paul Phua with
, Chan bet 350,000 when it was checked to him.  Phua called here, but gave up when Chan bet again – this time 800,000 – on the
turn.
Despite the Short Deck format, neither of the last two players have been picking up strong preflop holdings – or if they do, they receive no action.  Similarly, making a strong hand post-flop has not been rewarding for either of them as each time their opponent has failed to a) make any sort of hand or b) bluff.
This included a river spot where Wai Leong Chan made a flush on a
board with
after action was limited to a bet of 225,000 on the flop from Paul Phua holding
.  Chan did not lure Phua into betting with his river check; Phua did say as he threw his cards away, "Almost bluff!"
Hands proceed apace, small pots shuttling back and forth, rarely getting past a flop and including the odd walk here and there.  Both players are playing around 100 antes deep and are getting in around as many small pots per level as are possible live.
One recent preflop three-bet from Wai Leong Chan (with the
and an unseen card, to 1,400,000) took 400,000 from Paul Phua, but overall the stack sizes have not really changed since the start of heads up play.
You're all caught up!
No more pages to load