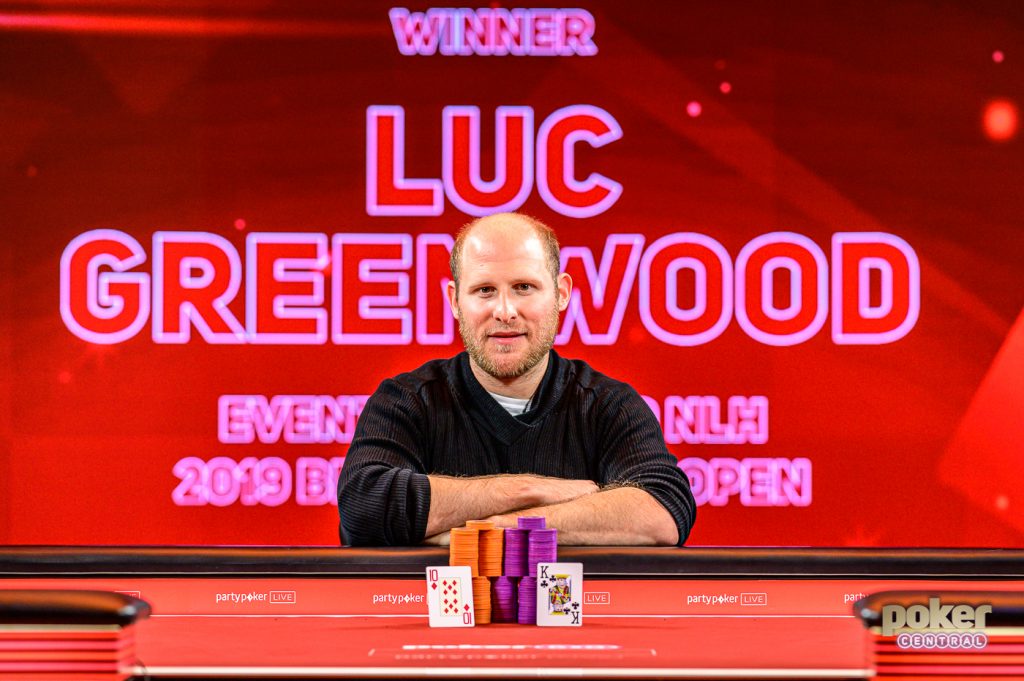 After two fun-packed days of poker action, it was the overnight chip leader Luc Greenwood who prevailed in the opening event, though not with more changes of chip leader than ever as the final table became a shootout between elite pros.
WATSON BUBBLES AS OPENING STACKS ARE FLIPPED
With five players making the second and final day of play, only four of those five would make the money, and it looked like high stakes cash game pro Robert Flink would have the steepest hill to climb, coming into play with just 17 big blinds as opposed to Luc Greenwood and Sam Grafton, each of whom had 70 bigs to play with.
That wasn't the case, however, as Flink doubled back into contention, starting off a tumultuous period of play where each of the five players had the lead. It was 90 minutes – three blind levels – before we had a bubble boy, and it was the unfortunate Mike 'Sir Watts' Watson who bowed out instead, bad beat by Flink himself. Watson held ace-jack, but Flink's king-jack turned a king to send Watson home and bump Flink up the leaderboard.
GRAFTON EXISTS IN FOURTH, FLINK FLIPPED OUT IN THIRD
It would be hometown hero Sam 'The Squid' Grafton whose tentacles were unable to hold onto chips as he busted in a three-way all-in that was easily the hand of the day. Grafton had made his move with pocket eights and was re-raised by Flink with ace-king. So far, so standard. But Steve O'Dwyer had pocket tens, and when he called too, hitting a ten to treble up, Grafton was on his way home.
Three-handed was looking very even, but that didn't last long. O'Dwyer lost a huge flip for the chips to Luc Greenwood when O'Dwyer's pocket sevens were outdrawn by Greenwood's ace-king. O'Dwyer doubled once but was down to six big blinds. Despite this, Flink moved all-in soon after with pocket deuces and Luc Greenwood called it off with king-queen, hitting a king on the river that actually gave him a flush. Either way, he had over 90% of the chips in play, and soon after, despite a late double from O'Dwyer, Greenwood had his man and won the event in stunning fashion.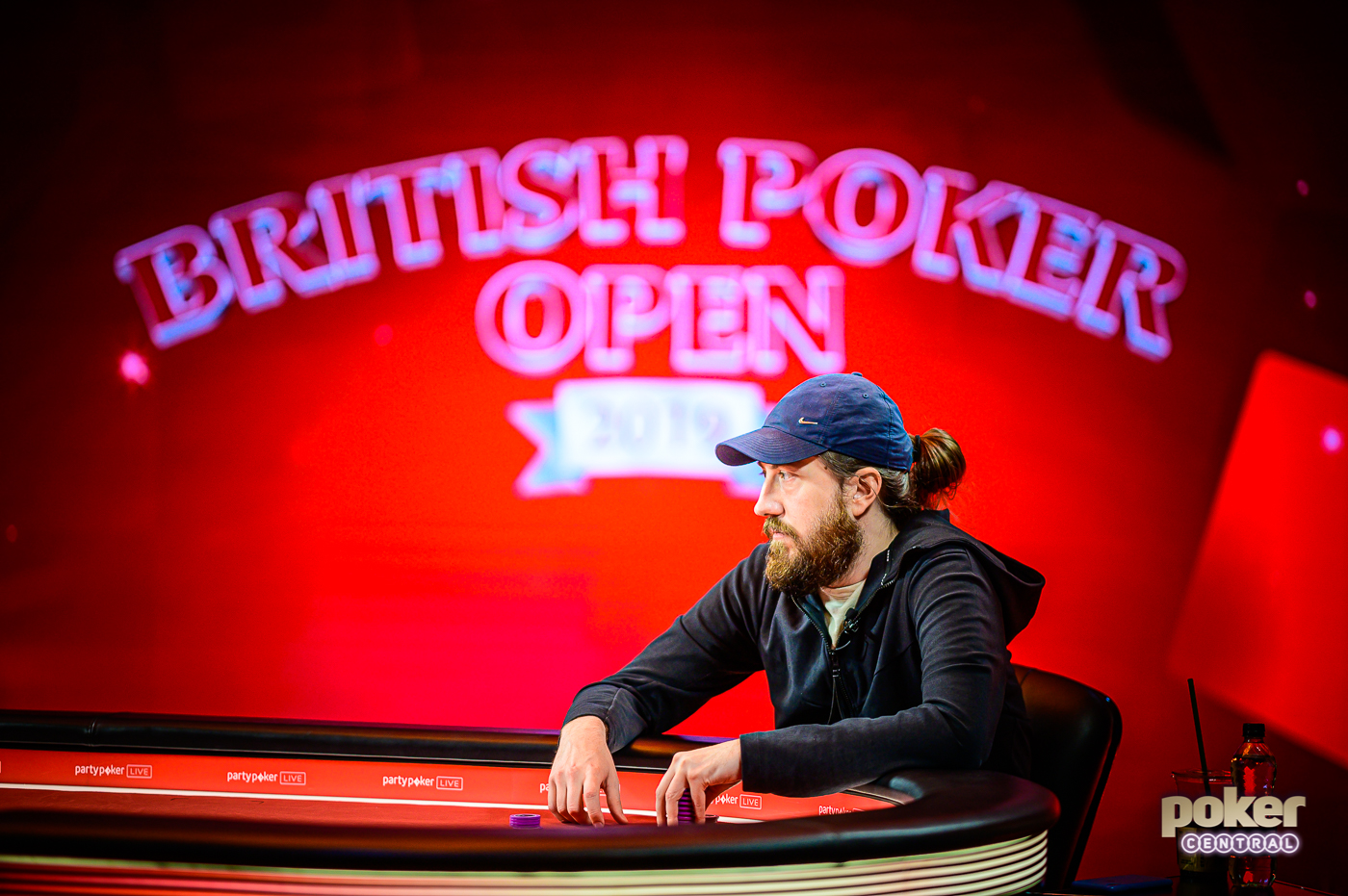 THE WINNER IN HIS OWN WORDS
Afterwards, he revealed that his Day 1 hadn't gotten off to the best start.
"I was pretty exhausted when I came in yesterday. I had a 7:00 a.m. flight from Barcelona and didn't really sleep. I just slammed some tea and I was good to go."
Extra marks for embracing the British spirit of a cup of tea solving all life's problems right there.
"Once we got into the money, I won the two big flips and was telling Steve when I won 'I can't actually remember the last time I wanted to win' especially a live tournament. Obviously the money counts for a lot."
A VITAL VICTORY
Greenwood has become a notorious winner, but that was only his second live win.
"This whole series has 10 events and there's a nice big glass trophy for the eventual winner who gets the most points throughout the series. So, of course, starting out being on top of the leaderboard is a motivation to stay longer! I'm definitely playing the £10,000 Short Deck event but I can't play the Super High Roller Bowl because I need to be back in Toronto."
Motivation for everyone else to overtake Greenwood, then, but the Canadian is off to the best start after a fantastic display of tournament poker.
Here's how the final five players ended up doing on the final day of the opening event.
Final Table Results:
| | | |
| --- | --- | --- |
| Place | Player | Prize  |
| 1st | Luc Greenwood | £119,600 |
| 2nd | Steve O'Dwyer | £72,800 |
| 3rd | Robert Flink | £41,600 |
| 4th | Sam Grafton | £26,600 |
| 5th | Mike Watson | n/a |
Want to watch the action? Subscribe right now to PokerGO. Keep tabs on PokerGO's live events schedule right here. 
Steve O'Dwyer, bolstered by that latest double-up, moved all-in pre-flop with
and was called by Luc Greenwood with
.
O'Dwyer was a big favorite with the made pair and Greenwood only having one higher card to hope for, especially after the
flop. But the turn of
saw Greenwood take the lead and the
river ended the tournament.
Steve O'Dwyer finished as runner-up for £72,800 after that dramatic exit of Robert Flink in third place saw him ladder up for more than £31,000 of extra winnings. That's a few cups of Earl Grey at London's tea rooms, while Luc Greenwood wins only his second career title and gets this High Roller series off to the most spectacular of starts. Having come into play as a marginal chip leader, the chips swung this way and that, but he took the lead back right when it mattered most to claim the title.
We'll have a full recap of the action along with words from our latest winner, Luc Greenwood, here very soon.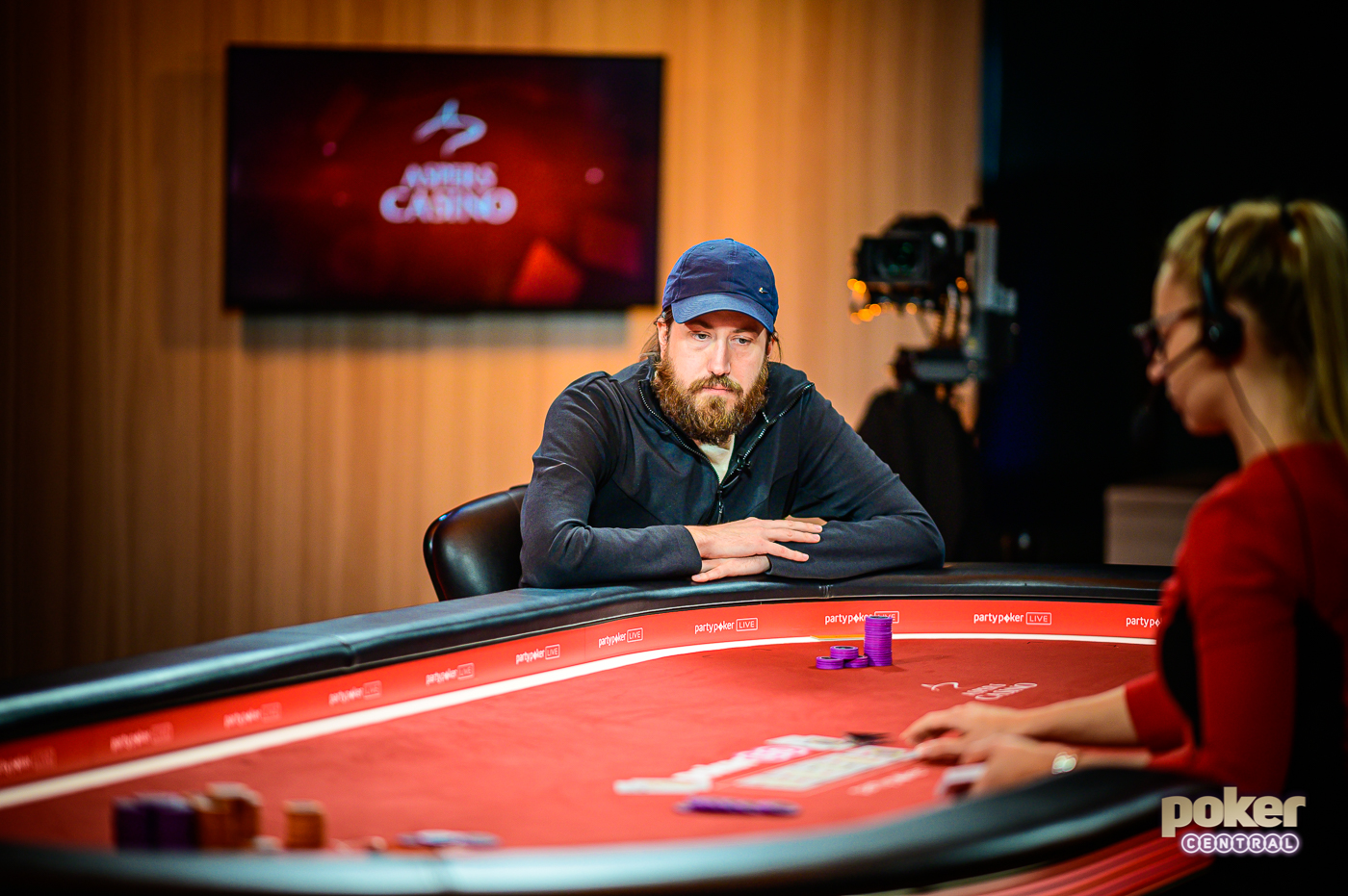 Luc Greenwood moved all-in with
and saw O'Dwyer call it off with the
for his tournament life.
The flop of
could hardly have been safer for Greenwood, and the turn of
kept him ahead.
Only six cards could stop Greenwood winning heads-up in the first hand… but the
came to double O'Dwyer up to 400,000 and give the Irish-born player a chance of a comeback, albeit a slight one with 14% of the chips and just 9 big blinds.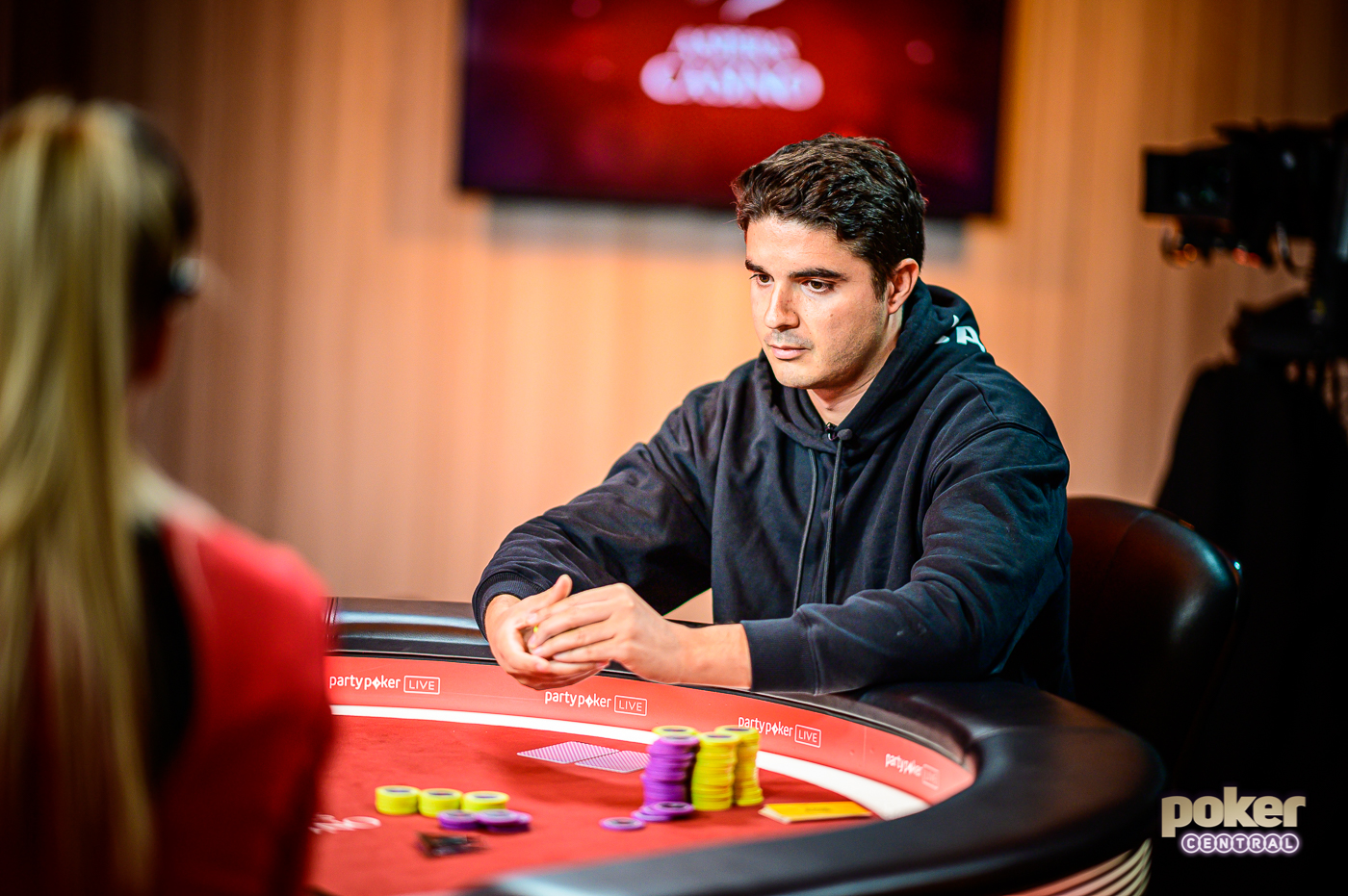 Robert Flink has just been eliminated in the oddest of circumstances here in the opening event of the 2019 British Poker Open.
Steve O'Dwyer doubled through Flink when the former moved all-in for 85,000 with
and was called by Flink's
and the board of
gave O'Dwyer a pair of kings.
Flink then moved all-in in the next hand with
for 710,000… and Greenwood made the call with
!
The board of
by the turn saw Greenwood a 36% to hit and he did so when the
landed on the river to send Flink home and both Greenwood and a bemused O'Dwyer, who has six big blinds, off to the break with smiles on their faces.
We'll be back in action in just 10 minutes.
| Player | Chips | Change |
| --- | --- | --- |
| Luc Greenwood | 2,400,000 | 800,000 |
| Steve O'Dwyer | 200,000 | 115,000 |
| Robert Flink | Busted | -840,000 |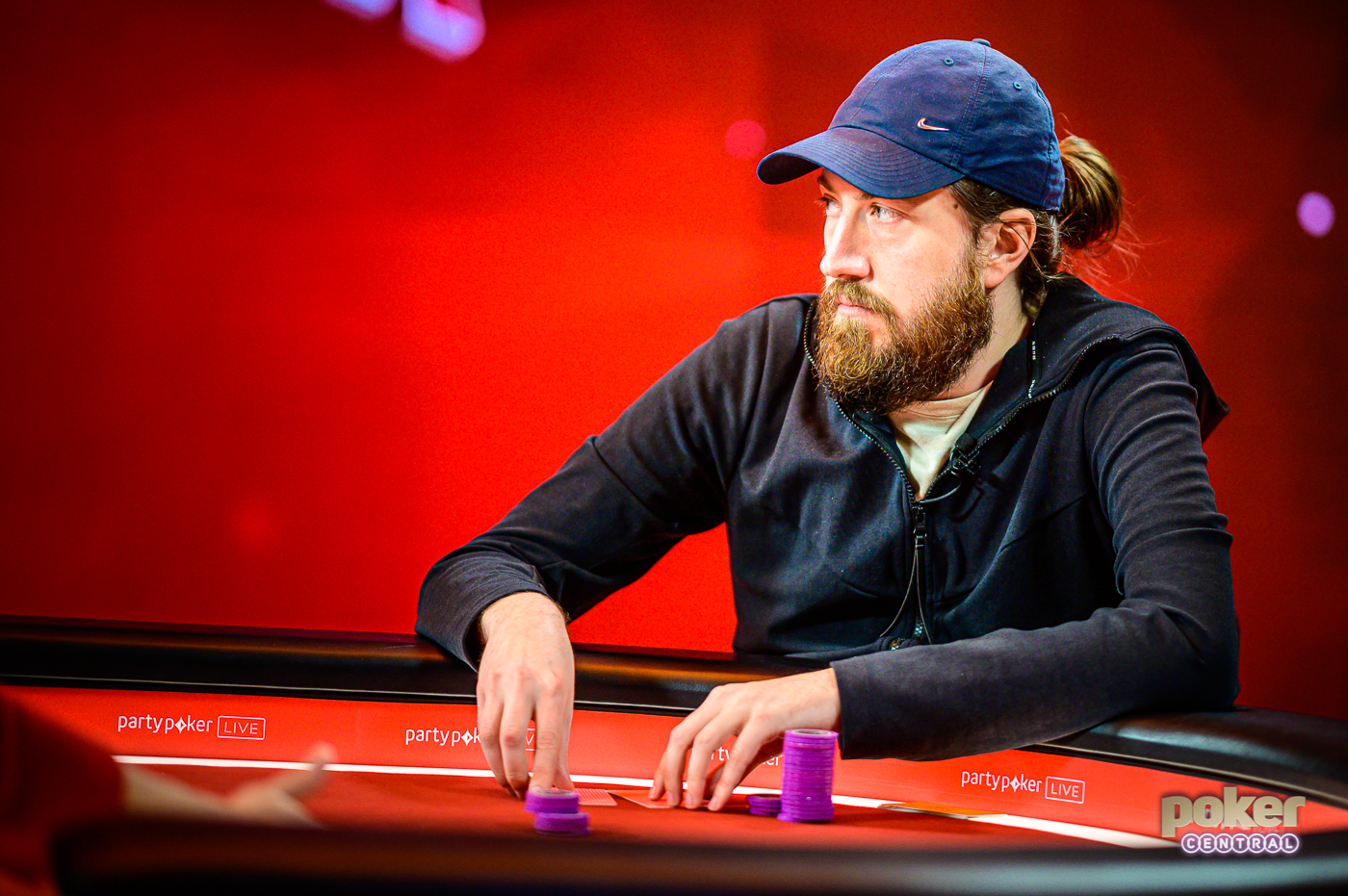 Steve O'Dwyer raised to 110,000 with
and a quick all-in came from overnight chip leader Luc Greenwood with
and 830,000 chips. That all-in was called by O'Dwyer.
The flop of
saw Greenwood move into the lead and through the
turn and
river, Greenwood take a huge lead at this final table and O'Dwyer lost just over 90% of his stack in that hand, dropping to just three big blinds.
A flip for all the chips has seen O'Dwyer's stack decimated, while Luc Greenwood has retaken the lead he came into the final table with… and then some.
Robert Flink moved all-in for 390,000 chips with
and was called by Steve O'Dwyer
.
It could have been heads-up, with O'Dwyer leading until the turn on the board of
, but a dramatic ten on the turn saw Flink retake the lead and hold through the river to double back into contention and overtake O'Dwyer.
In the next hand, however, O'Dwyer took some from Greenwood after rivering a bigger pair than Greenwood had flopped, meaning we're very tight with just three players left in the hunt for the first BPO trophy of this series.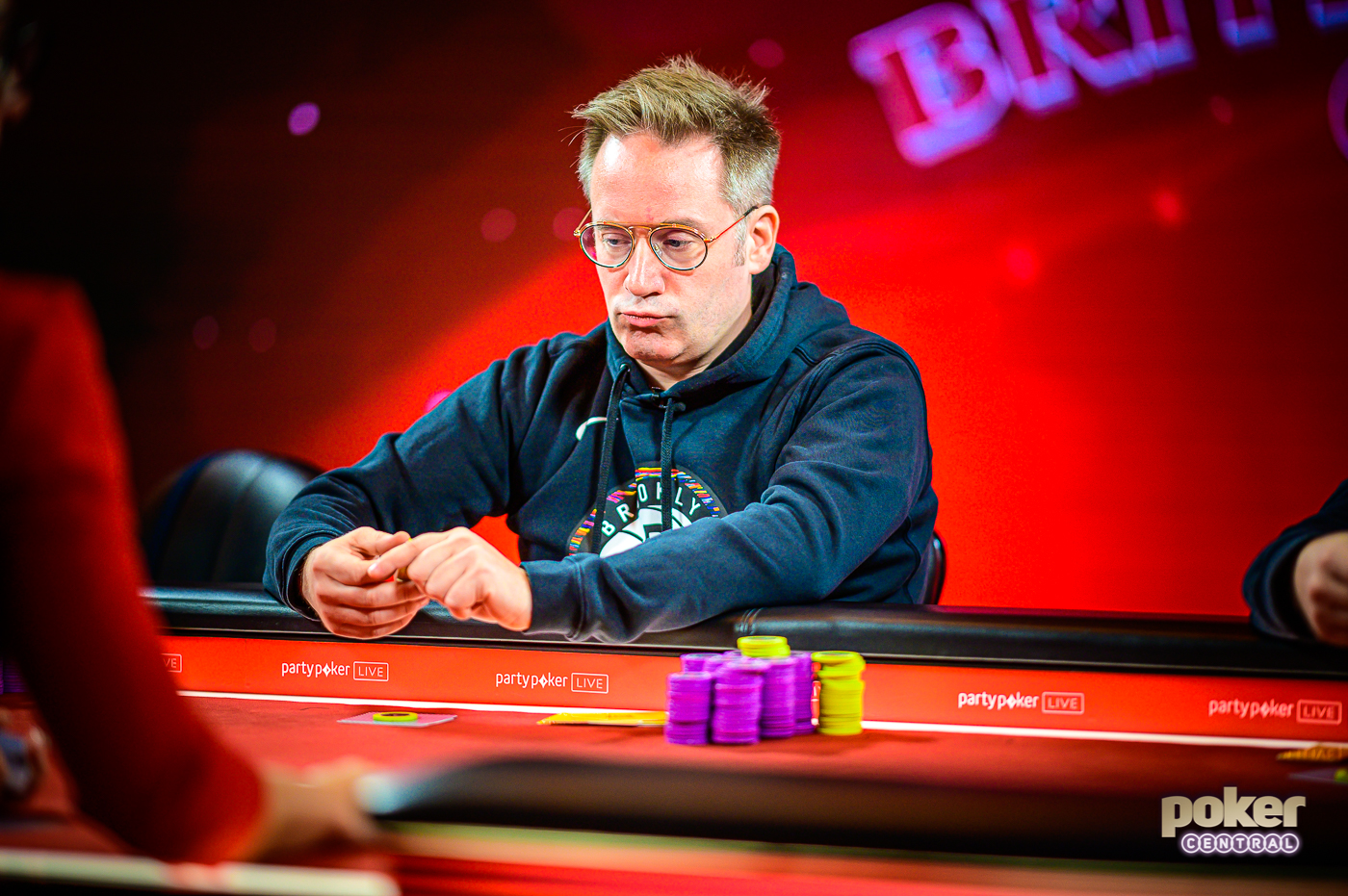 Sam Grafton moved all-in from early position with
and ran into Flink's
, which the high stakes cash game pro re-raised all-in. Steve O'Dwyer had
and called it off, to see two players at risk, himself and Grafton.
The board of
saw Sam Grafton finish fourth place for £26,600 and O'Dwyer win over a million chips to rocket up to 1,090,000, with 42% of all the chips in play between the remaining three players.
Robert Flink has 600,000 and a shell-shocked Sam Grafton departs in 4th place in his home town of London for profit in the first event of the series.
| Player | Chips | Change |
| --- | --- | --- |
| Steve O'Dwyer | 1,090,000 | 665,000 |
| Robert Flink | 600,000 | -300,000 |
| Sam Grafton | Busted | -380,000 |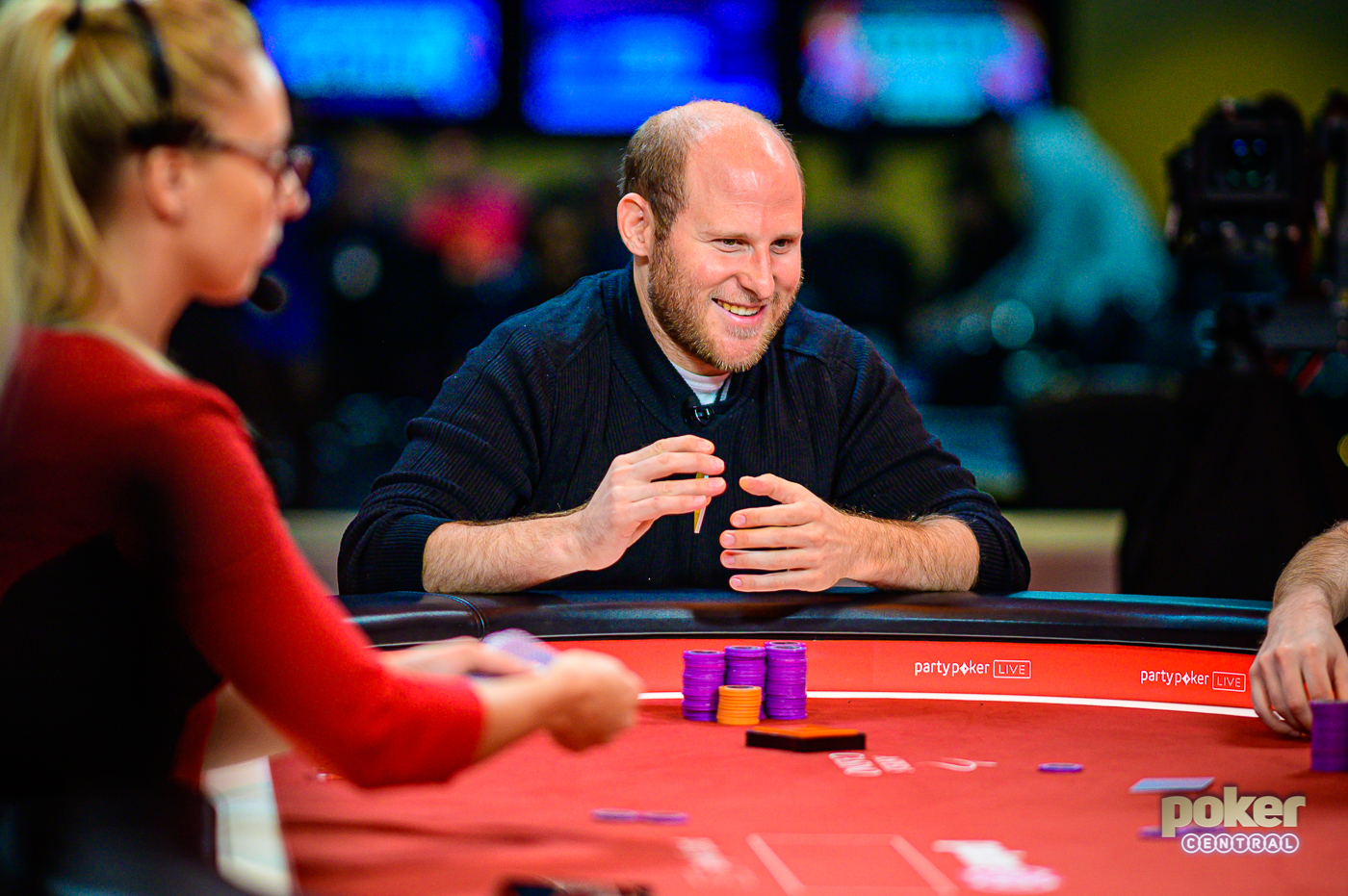 Luc Greenwood doubled up when his all-in move for 400,000 chips with
got a call from Robert Flink with
.
The flop of
saw Greenwood pick up an open-ended straight draw and backdoor flush outs too and the
turn ended the drama with the ineffectual
on the river only confirming that Greenwood is chip leader with 985,000 and Flink drops a little to settle in behind the new chip leader.
Sam Grafton called Robert Flink's bet pre-flop, with Flink holding
and Grafton's hand being
.
Grafton called Flink's 80,000 bet on a nightmare flop of
before turn
and river
saw both Grafton and Flink check. Flink's hand elicited a "Wow" from Grafton.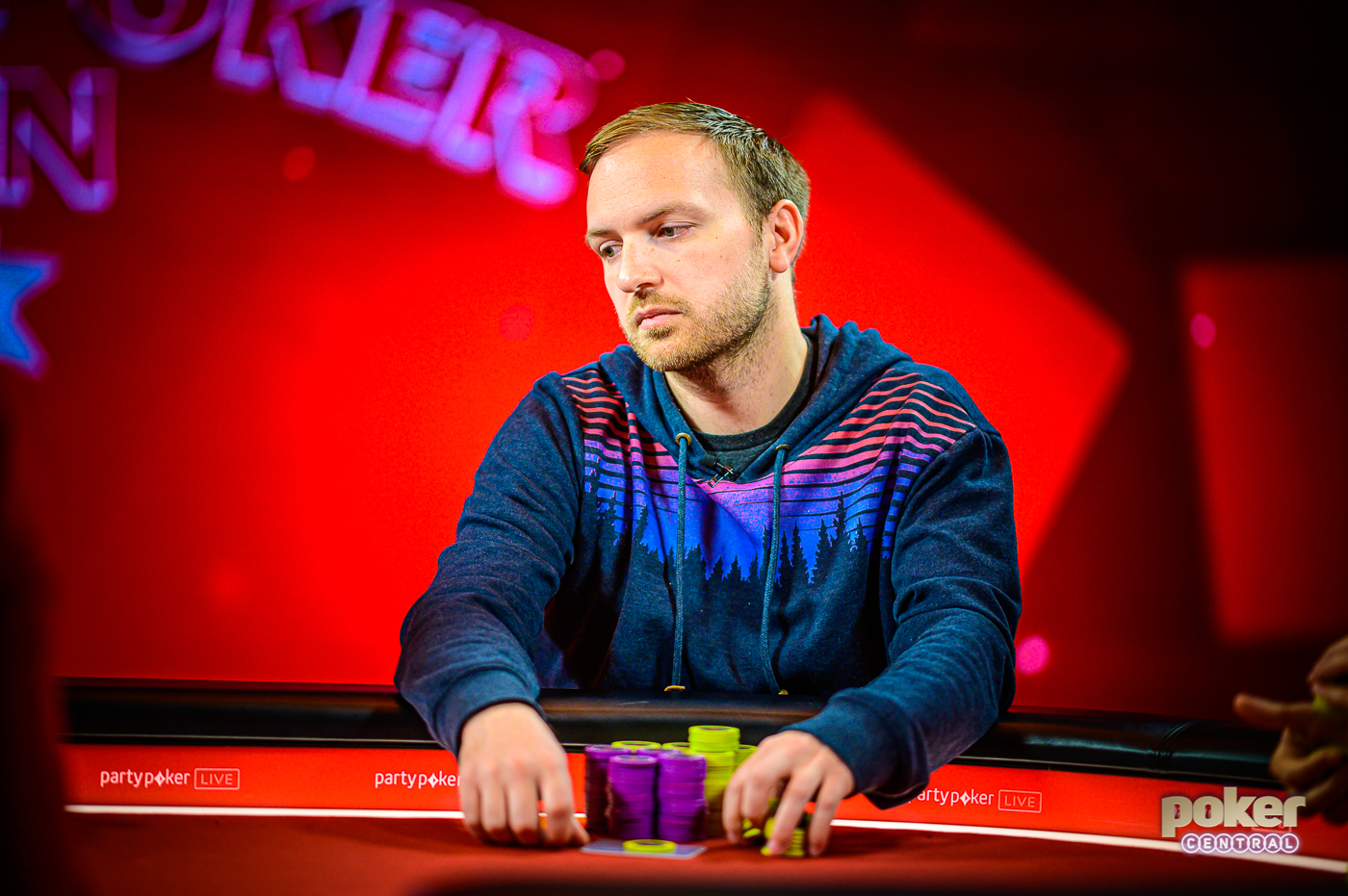 Mike Watson has busted the opening event on the bubble, having moved all-in with the best hand and been outrun by Robert Flink.
All-in pre-flop for 570,000 with
and was called by Robert Flink's
, but the runout of
saw Watson turned short and rivered dead. It's 'Sir Watts' who leaves without profit from this dramatic and star-studded final table.
You're all caught up!
No more pages to load