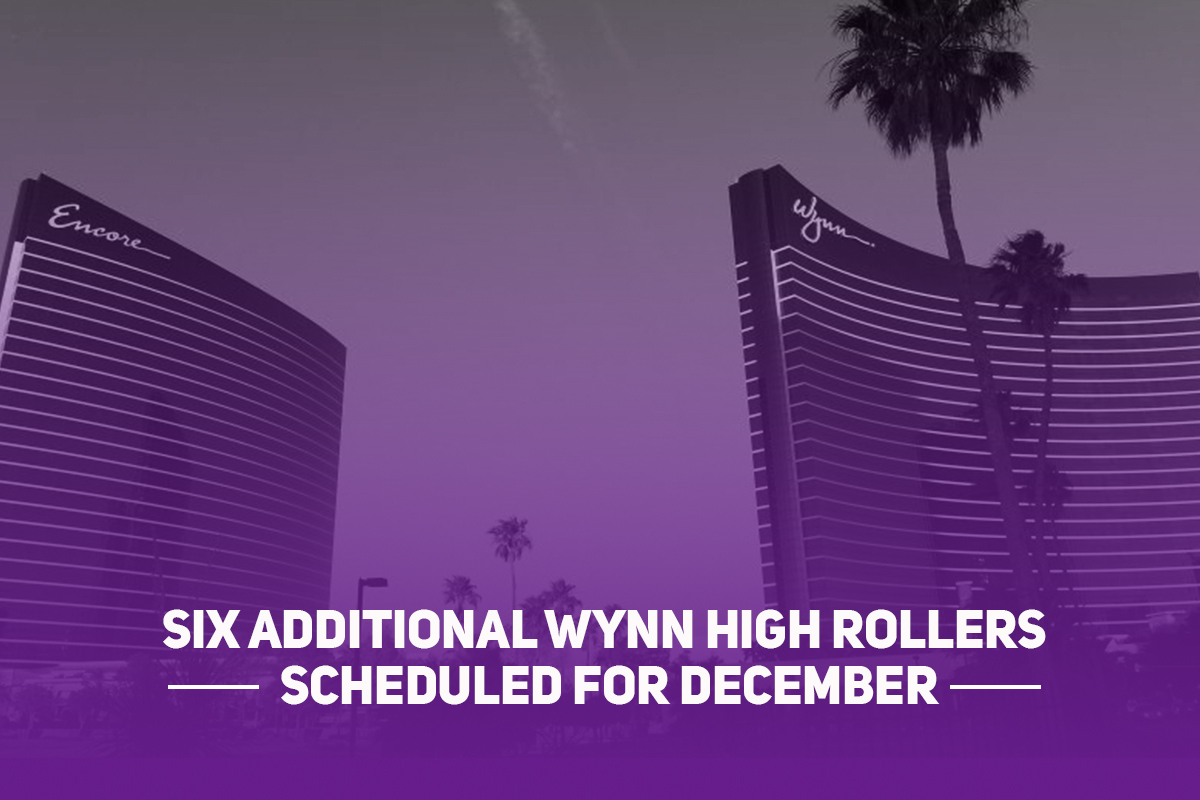 The Wynn Las Vegas plays host to six additional $10,000 No Limit Hold'em High Rollers in December starting today. Last week, four straight events were played with great turnouts as the likes of Martin Zamani, Jared Jaffee, Sean Winter, and Ray Qartomy managed to grab wins. Read a full recap of those events here.
The first series of three straight daily events will run on December 10, 11, and 12 followed by another three on December 17, 18, and 19.
Each one of these events will follow the same structure as last week's event, following this format:
Tournament details:
All tournaments start at 3:00 pm local time with late registration closing at 7:30 pm local time.
30-minute levels.
No rake for on-time registrations, late registrants, and re-entries will be subject to a $500 fee.
This tournament will be played 7-handed.
Players who need Wynn chips must arrive early.
Due to Covid-19, parking remains limited.
In order to effectively minimize the spread of COVID-19, all players, staff, and organizers will be required to wear a mask for the duration of the tournament.