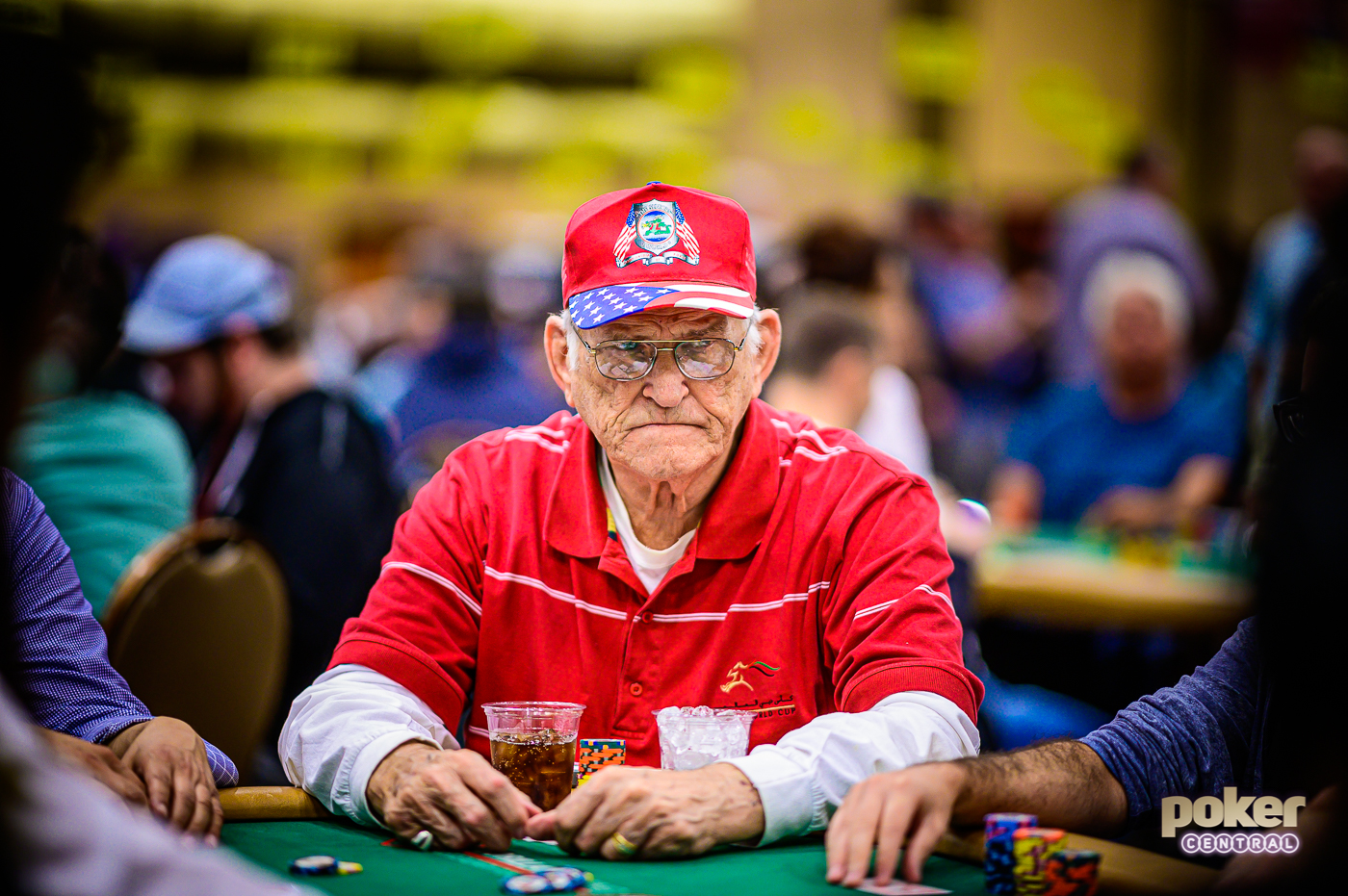 The 2019 World Series of Poker Main Event saw the bubble burst, former WSOP Main Event winners cut down to size and one player go from almost zero to a chip hero. Let's look back on another dramatic day at the felt.
STOKKAN RISES FROM THE ASHES
Prebben Stokkan was that hero as he came back from a single chip after bluffing for almost all of his stack, only to save himself a single chip behind. When he folded to the player he bluffed moving all-in, Stokkan, who hails from Norway began the arduous task of building that chipstack back up. And how. Several hours later, as midnight approached in Las Vegas, Stokkan's stack was at 2,184,000, likely the only one over two million chips.
OTHER NOTABLES IN THE MIX
With such a reduction in numbers, the WSOP Main Event field has gone from 8,569 entries right down to just the 1,286 players in the money. Plenty of those names are well-known, however, with Andrew Brokos not far behind Stokkan with 1,906,000. He's joined in the Day 4 seat draw by Ryan Dodge (1,800,000), Galen Hall (1,658,000), Chris Hunichen (1,618,000), Pavlo Veksler (1,596,000), Chris Sly (1,500,000) Daniel Charlton (1,412,000), Jean-Robert Bellande (1,126,000) and Joseph Cheong (1,068,000) to mention just a few.
MONEYMAKER SURVIVES BUT MANY FORMER CHAMPIONS FALL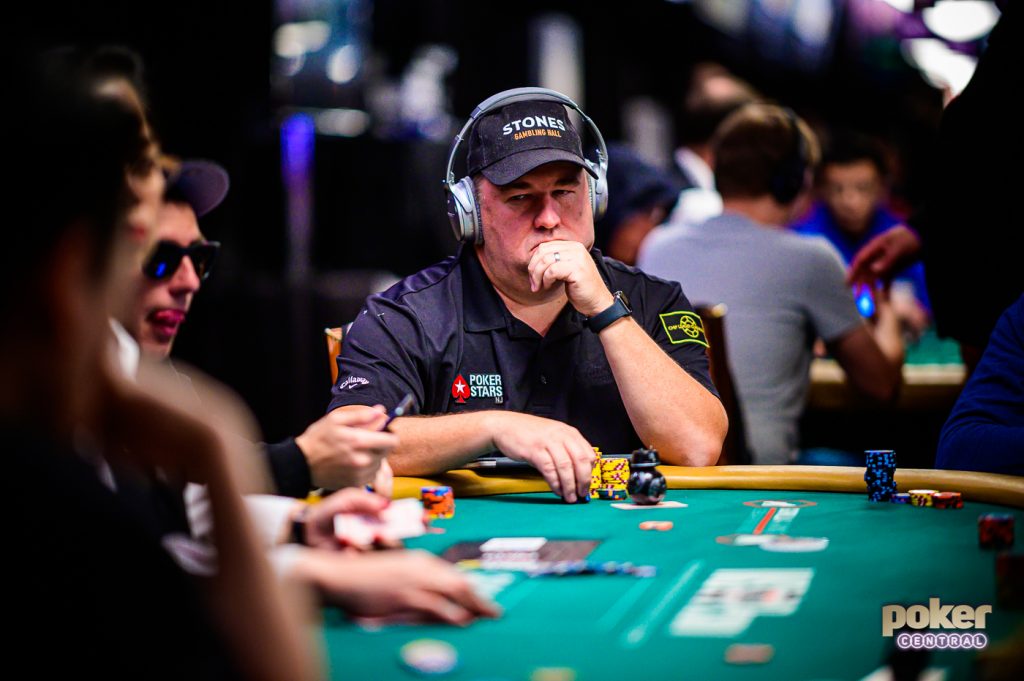 Just three former WSOP Main Event champions survived Day 3 with chips, and each of them were from different eras of the game. 1987 and 1988 winner Johnny Chan made the cut, with 498,000 chips. 'The Orient Express' was joined in the seat draw by 2003 champion Chris Moneymaker (681,000) and 2016 Main Event champion Qui Nguyen (669,000).
Others were not so lucky, with former Main Event winners Scotty Nguyen, Jim Bechtel, Joe Hachem and 2018 champion John Cynn (as well as the man he beat heads-up, Tony Miles) all busting. Faraz Jaka, John Esposito, Asi Moshe, Phil Hui and Nick Schulman all made their exits too, and shortly before the bubble burst.
POCHEDLY THE BUBBLE BOY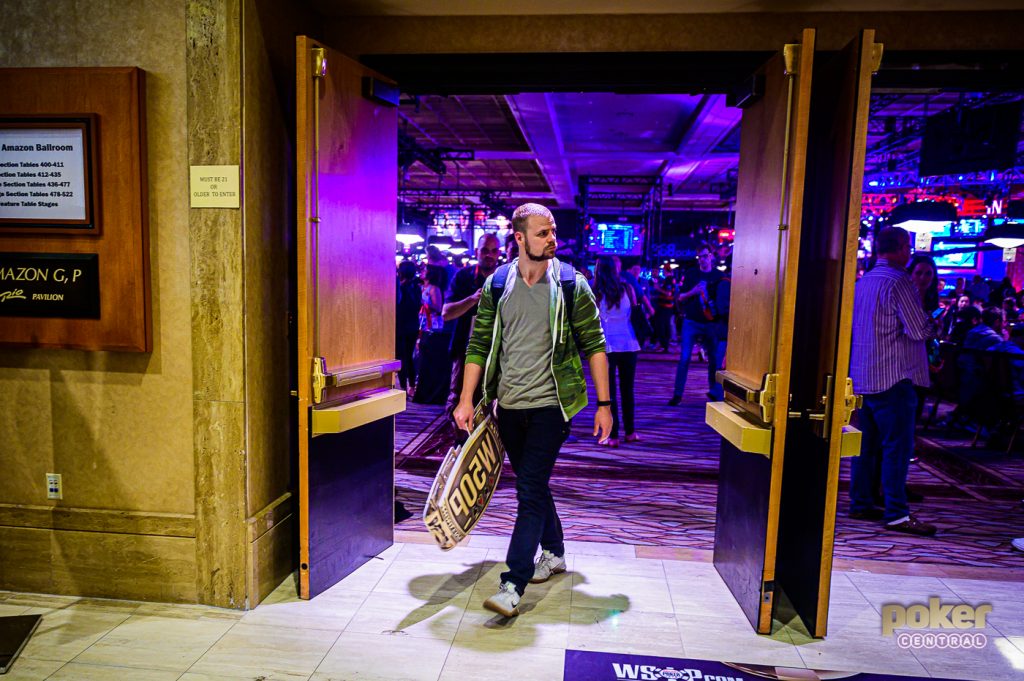 Ryan Pochedly was the 'bubble boy' of the Main Event, the final player to bust without receiving any money, although Pochedly received a $10,000 buy-into into next year's event and a pretty amazing signed commemorative WSOP 50th year 'belt' when his two pair was rivered by his opponent, Julian Pineda, who had trips on that river to eliminate him. The bubble took almost no time at all to burst and went just as tournament director Jack Effel had asked dealers to pause before their next deal.
Top Ten Chip Counts:
| | | |
| --- | --- | --- |
| Position | Player | Chips |
| 1 | Preben Stokkan | 2,184,000 |
| 2 | Andrew Brokos | 1,906,000 |
| 3 | Ryan Dodge | 1,800,000 |
| 4 | Galen Hall | 1,658,000 |
| 5 | Cassio Pisapia | 1,640,000 |
| 6 | Chris Hunichen | 1,618,000 |
| 7 | Pavlo Veksler | 1,594,000 |
| 8 | Duytue Duong | 1,576,000 |
| 9 | Jacob Daniels | 1,560,000 |
| 10 | John Patgorski | 1,524,000 |
You can watch the WSOP Main Event action unfold on ESPN and check out additional coverage on PokerGO throughout the biggest poker tournament in the world and bracelet event coverage on CBS All Access.