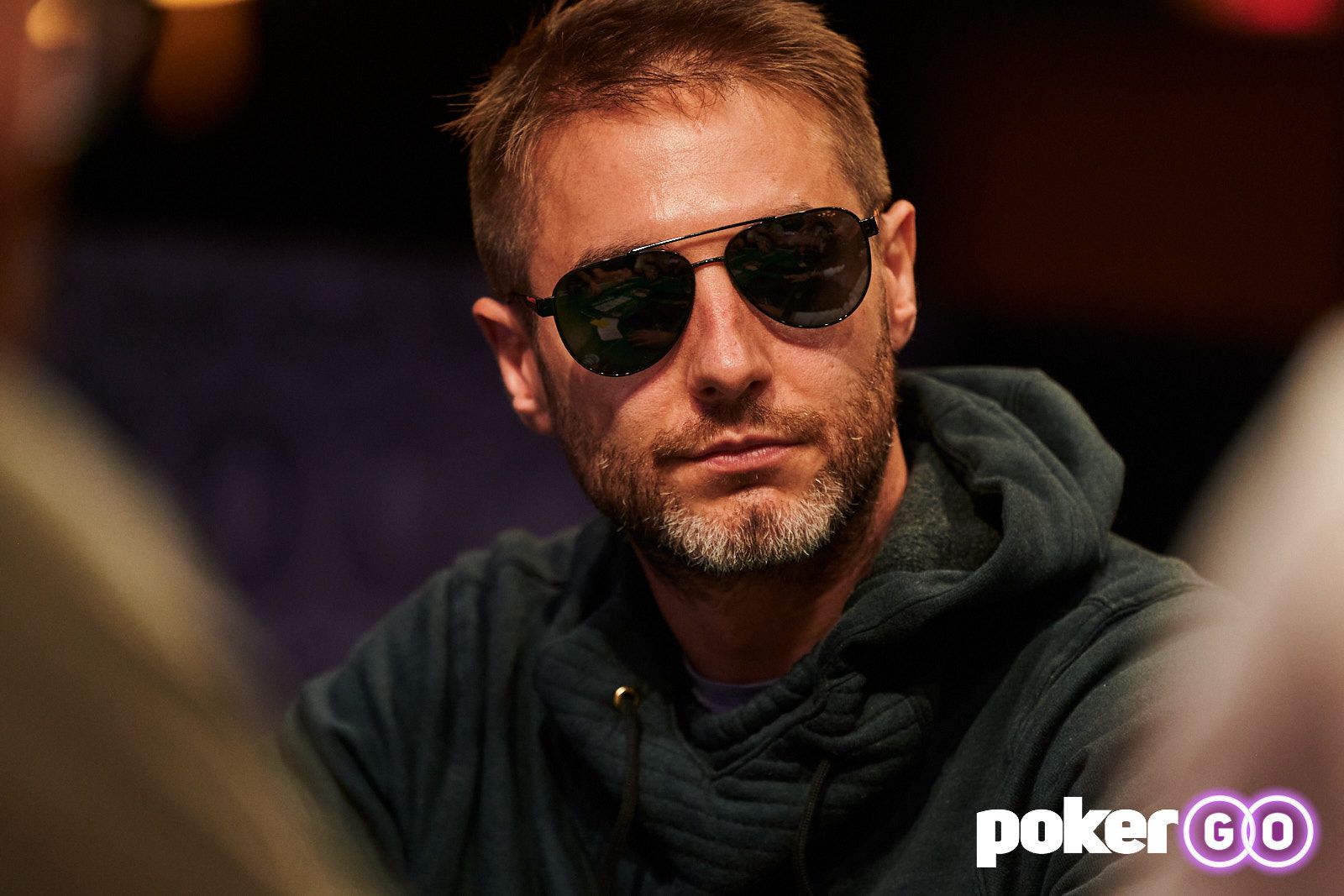 A busy day at the felt in six World Series of Poker events saw two bracelets won and the WSOP Main Event play down to under 100 players on Day 5 at the Rio Hotel & Casino.
Aldemir Leads Main Event After Dramatic Day 5
In the $10,000-entry WSOP Main Event, Day 5 saw a returning field of 292 players reduced to just 96 players as Koray Aldemir was the chip leader with 14.3 million chips and two other German players in Andreas Kniep (8.5 million) and Tonio Röder (8 million) both made the top 10 chipcounts.
With stacks for Ramon Colillas (12 million), Jesse Lonis (8.9 million), Stephen Chidwick (3.7 million), Chance Kornuth (5.9 million), Stephen Song (2.7 million) and Yuri Dzivielevski (2 million), there are some very big names hunting down the top prize of $8 million.
You can watch some of the best bits of the day's action right here on the PokerGO stream:
WSOP 2021 Event #67 $10,000 Main Event Top 10:
Position
Player
Country
Chips
1st
Koray Aldemir
Germany
14,325,000
2nd
Ramon Colillas
Spain
12,000,000
3rd
Jonathan Dwek
Canada
10,125,000
4th
Zachary Mcdiarmid
U.S.A.
9,700,000
5th
Jesse Lonis
U.S.A.
8,995,000
6th
Roongsak Griffeth
U.S.A.
8,925,000
7th
Andreas Kniep
Germany
8,515,000
8th
Tonio Röder
Germany
8,000,000
9th
Alejandro Lococo
Argentina
7,805,000
10th
Stephen Gerber
U.S.A.
7,700,000
In Event #68, the $1,111 Little One for One Drop finale saw Scott Ball win his second WSOP bracelet as he toppled overnight chip leader Michael Shanahan heads-up to claim the gold and $396,445 top prize.
With Shanahan leading the final table by some distance, many might have expected a procession for the chip leader with nine remaining, but instead, players such as Colombian Sebastian Medina (fourth for $143,399) and Sorel Mizzi (third for $186,824), but eventually, Shanahan made heads-up, only to be denied by a turnaround victory for Scott Ball.
WSOP 2021 Event #68 $1,111 Little One for One Drop
Place
Player
Country
Prize
1st
Scott Ball
U.S.A.
$396,445
2nd
Michael Shanahan
U.S.A.
$245,068
3rd
Sorel Mizzi
Canada
$186,824
4th
Sebastian Medina
Colombia
$143,399
5th
David Jackson
U.S.A.
$110,827
6th
Ronnie Ballantyne
U.K.
$86,249
7th
Petro Zakusilov
Ukraine
$67,592
8th
Seth Fischer
U.S.A.
$53,343
9th
Frank Marasco
U.S.A.
$42,389
In Event #71, Mourad Amokrane from France was the dominant chip leader that Shanahan failed to be in the previous event, completely running over his final eight opponents in the $1,500-entry Bounty PLO event.
Amokrane destroyed everyone else's hopes and dreams as the optician from France proved to have a keen eye for the perfect play throughout a final table that he never looked like losing control of. With tough players such as Jeff Gross (seventh for $17,712) and heads-up opponent Matt Mamiya to overcome, Amokrane got the job done in dominant fashion.
With one of the most one-sided final tables in living memory going his way, Amokrane banked an impressive $132,844 top prize and grabbed the gold bracelet for his first WSOP title victory after an incredible performance at the felt.
WSOP 2021 Event #71 $1,500 Bounty PLO
Place
Player
Country
Prize
1st
Mourad Amokrane
France
$132,844
2nd
Matt Mamiya
U.S.A.
$82,100
3rd
Matthew Humphrey
U.S.A.
$58,733
4th
Matthew Mlsna
U.S.A.
$42,604
5th
Dustin Nelson
U.S.A.
$31,344
6th
Paulo Villena
Spain
$23,392
7th
Jeff Gross
U.S.A.
$17,712
8th
Kao Chieng Saechao
U.S.A.
$13,610
9th
Nikolay Yosifov
Bulgaria
$10,616
Event #70, the $888-entry Crazy Eights event, saw another full Day 1 of players take the felt. On Day 1c, Justin Arwine (3.2 million) ended the day ahead of the rest, with just 87 players surviving the day and 287 players making the money as 1,907 players were whittled down over the course of the day.
One of the biggest stacks belonged to Irish player David Lappin, whose 1.9 million were all the more impressively gathered given he'd run to 242nd in the Main Event in the first part of the day, before 'hopping in' to play the $888-entry event and running up a huge stack.
Having lost a 'remote control' bet against her husband Felipe Ramos in the Main Event last longer between two of poker's most popular players, Natalie Hof-Ramos bagged up a massive 1.7 million chips, good for a ninth-placed stack come the close of play.
WSOP 2021 Event #70 $888 Crazy Eights
Position
Player
Country
Chips
1st
Justin Arwine
U.S.A.
3,280,000
2nd
Eric Baldwin
U.S.A.
2,825,000
3rd
David Lappin
Ireland
1,940,000
4th
Paul Fehlig
U.S.A.
1,880,000
5th
Wayne Harmon
U.S.A.
1,800,000
6th
Alex Visbisky
U.S.A.
1,775,000
7th
John Jenkins
U.S.A.
1,740,000
8th
Alan Ferraro
Italy
1,710,000
9th
Natalie Hof
Germany
1,700,000
10th
Kharlin Sued
U.S.A.
1,675,000
In Event 72, seven different nationalities will be represented at a truly international final table tomorrow to see who wins the bracelet. Rafael Mota of Brazil leads the field and he has a massive lead, sitting down tomorrow with 7.5 million chips, with the nearest challenger Motoyoshi Okamura of Chile having only 3.8 million.
With players like Nick Yunis (3.1 million) and Jordan Spurlin (1.7m) both still in contention, anything could happen in what is sure to be another exciting conclusion to a mixed game event.
WSOP 2021 Event #72 $1,500 Mixed NLHE / PLO
Position
Player
Country
Chips
1st
Rafael Mota
Brazil
7,515,000
2nd
Motoyoshi Okamura
Chile
3,835,000
3rd
Nick Yunis
Israel
3,190,000
4th
Leonid Yanovski
Czech Republic
2,070,000
5th
Mike Takayama
U.S.A.
1,900,000
6th
Jordan Spurlin
Germany
1,740,000
7th
Marc Lange
Austria
535,000
8th
Tim Grau
Canada
360,000
Finally, Event #73, the $10,000 Seven Card Stud Hi-Lo 8 or Better Championship, kicked off with 136 entries on Day 1, with 80 surviving to Day 2 – where late registration is still permitted until the first card is in the air.
Gary Benson (331,000) leads, but the Australian has some stellar company in the top 10 chipcounts, with Adam Owen (289,500), Eli Elezra (263,000), Shaun Deeb (256,000) and Scott Seiver (256,000) all positioned to challenge for the chip lead on Day 2.
WSOP 2021 Event #73 $10,000 Seven Card Stud Championship
Position
Player
Country
Chips
1st
Gary Benson
Australia
331,000
2nd
Adam Owen
U.K.
289,500
3rd
Denis Strebkov
Russia
274,000
4th
Eli Elezra
Israel
263,000
5th
Shaun Deeb
U.S.A.
256,000
6th
Scott Seiver
U.S.A.
256,000
7th
Alex Livingston
Canada
215,000
8th
Mike Watson
Canada
207,000
9th
Brett Richey
U.S.A.
187,500
10th
Yuval Bronshtein
Israel
183,500
Connect with PokerGO.com on Facebook, Twitter, and Instagram. Use code "WSOP2021" for $20 off an annual PokerGO.com subscription now!