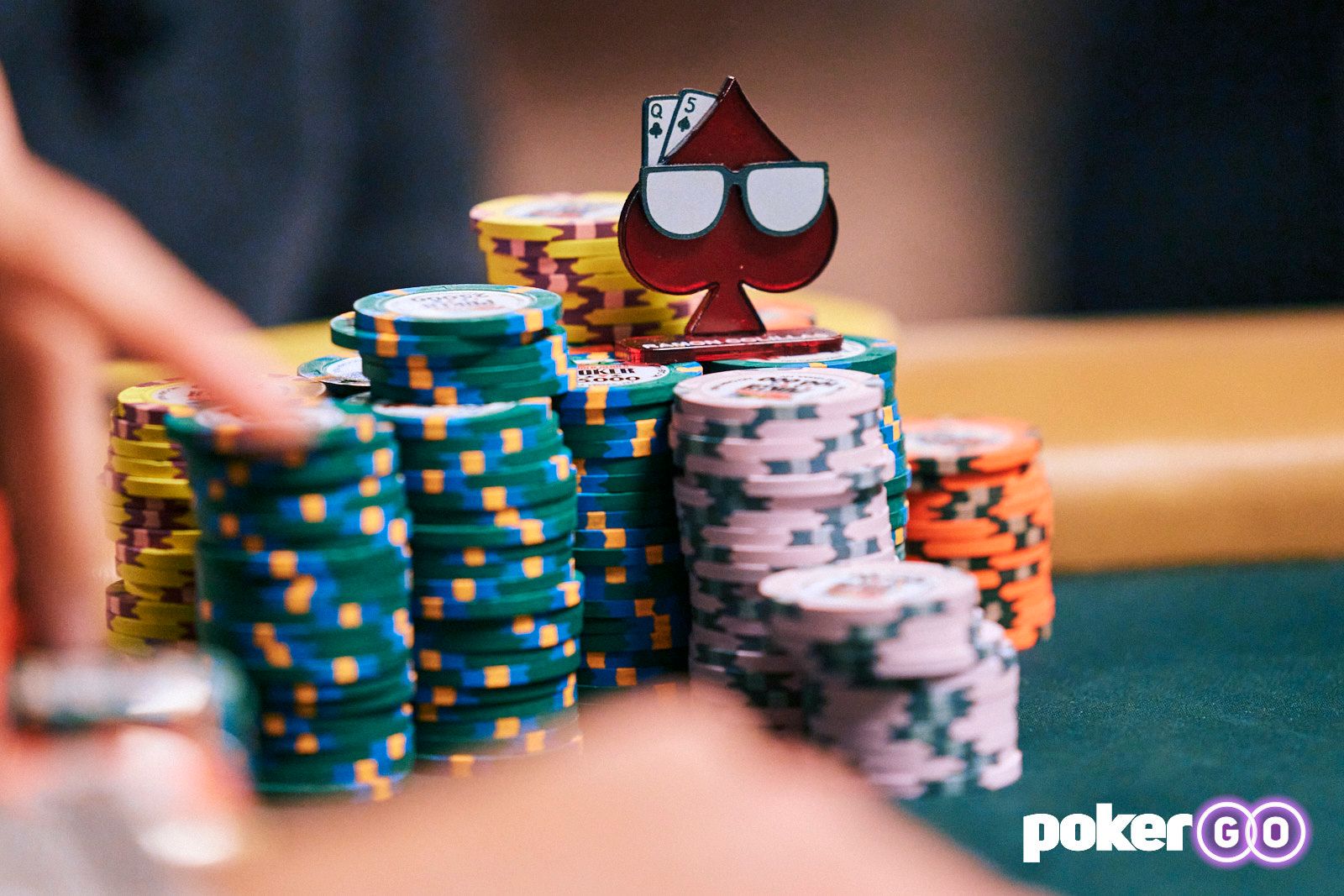 The Main Event reached Day 4 at the Rio as PokerStars player Ramon Colillas ended the day as chip leader with a total of 5 million chips. ,000,000 chips, with Demosthenes Kiriopoulos (4,500,000) and Stephen Song (4,417,000) second and third in chips.
Main Event Drama on Day 4 Sees Brits in the Hunt
With players such as Jason Osser (3,907,000), Dragana Lim (3,801,000), Fernando Rodriguez (3,442,000) and Matthew Jewett (3,398,000) all in close attendee too chips-wise, there is no outstanding runaway leader with 292 players of the 1,00 who began the day still in contention.
A trio of British players are hot on the heels of their American poker cousins, with Stephen Chidwick (4,328,000), Alex Goulder (2,957,000) and Toby Lewis (2,637,000) all looking to run deep after a great Day 4 at the felt, while lots of other big names like GGPoker ambassador Jason Koon (765,000) made Day 5 too.
The action was hottest on the feature table under the lights, where PokerGO's live stream saw some huge confrontations at the felt.
While several big names thrived on the day many more busted, with Anton Wigg, JJ Liu, Marle Spragg, Garry Gates, Kevin Gerhart, Billy Baxter, Harrison Gimbel, Bertrand 'ElkY' Grospellier, Chris Sandrock, Joao Simao and Ben Yu all out before the close of play.
WSOP 2021 Event #67 $10,000 Main Event
Position
Player
Country
Chips
1st
Ramon Colillas
Spain
5,000,000
2nd
Demosthenes Kiriopoulos
Canada
4,500,000
3rd
Stephen Song
U.S.A.
4,417,000
4th
Stephen Chidwick
U.K.
4,376,000
5th
Zachary Mcdiarmid
Canada
4,093,000
6th
Jonathan Dwek
Canada
3,955,000
7th
Jason Osser
U.S.A.
3,900,700
8th
Dragana Lim
U.S.A.
3,801,000
9th
Fernando Rodriguez
U.S.A.
3,442,000
10th
Matthew Jewett
U.S.A.
3,398,000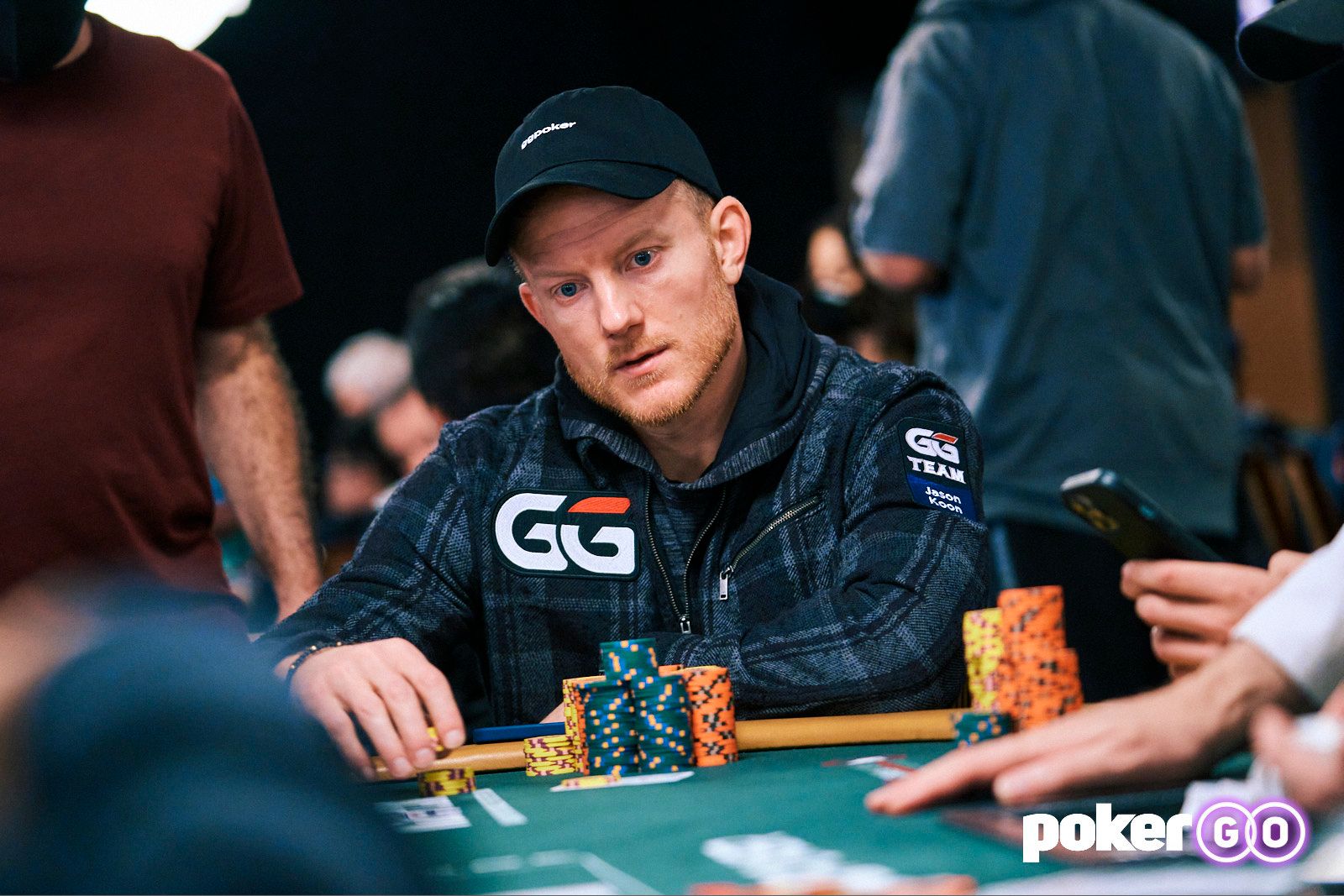 In Event #68, the Little One for One Drop, just 26 players ended the day in play from 229 starters as three former WSOP bracelet winners are in the hunt for more glory.
Chip leader overnight is Michael Shanahan (13,465,000) who leads from second-placed Brekstyn Schutten (11,305,000) and third-placed Scott Ball (10,550,000), with Canadian Sorel Mizzi (6,686,000) still in the hunt for a bracelet that he has never won in a highly decorated career.
Players such as Justin Lapka, DJ Alexander, Mukul Pahuja, Alexandre Reard, Carlos Chang, Phil Laak and Joseph Cheong all fell on a day where 90% of the field was trimmed, and just 26 remained in contention for the $396,445 top prize.
WSOP 2021 Event #68 $1,111 Little One for One Drop
Position
Player
Country
Chips
1st
Michael Shanahan
U.S.A.
13,465,000
2nd
Brekstyn Schutten
U.S.A.
11,305,000
3rd
Scott Ball
U.S.A.
10,550,000
4th
Mathew Solitro
U.S.A.
8,500,000
5th
David Jackson
U.S.A.
8,180,000
6th
Derek Gregory
U.S.A.
7,310,000
7th
Sebastian Medina
Colombia
7,205,000
8th
Petro Zakusilov
U.S.A.
7,040,000
9th
Ronnie Ballantyne
U.K.
7,000,000
10th
Sorel Mizzi
Canada
6,686,000
Jermaine Reid won Event #69, the 1,500-entry Seven Card Stud Hi-Lo 8 or Better event as he overcame Peder Berge heads-up for the $113,459 top prize. With the two chip leaders at the start of play, John Racener, who finished eighth for $10,095 and John Monnette (sixth for $33,734) falling short of gold, it was left to the mixed game player Reid to claim a first WSOP bracelet.
Reid, who led the Day 1 field, came back to rally late in the day and win biggest on a dramatic day as the only bracelet awarded on Day 44 went to the New York-based cash game grinder.
WSOP 2021 Event #69 $1,500 Seven Card Stud Hi-Lo 8 or Better
Position
Player
Country
Prize
1st
Jermaine Reid
U.S.A.
$113,459
2nd
Peder Berge
U.S.A.
$70,126
3rd
John Hoang
U.S.A.
$48,138
4th
John Monnette
U.S.A.
$33,734
5th
Esther Taylor
U.S.A.
$24,145
6th
Carol Fuchs
U.S.A.
$17,658
7th
Espen Sandvik
Norway
$13,202
8th
John Racener
U.S.A.
$10,095
9th
Joseph Ranciato
U.S.A.
$7,900
10th
Perry Friedman
U.S.A.
$6,330
In the $888-entry Crazy Eights, a start to the event that was delayed by one day saw Joseph Herbert bag up the lead with 2.1 million chips, just a short amount ahead of Tijan Tepeh (2.05m). With players like Thomas Larson (1,825,000), Kyle Montgomery (1.42m) and Sejin Park (1.35m) in the top 10, there will be everything to play for on the next Day 2 flight which kicks off tomorrow.
WSOP 2021 Event #70 $888 Crazy Eights
Position
Player
Country
Chips
1st
Joseph Hebert
U.S.A.
2,100,000
2nd
Tijan Tepeh
U.S.A.
2,050,000
3rd
Adam Croffut
U.S.A.
1,975,000
4th
Josue Aguirre
Mexico
1,930,000
5th
Thomas Larson
U.S.A.
1,825,000
6th
Wilbert Chun
U.S.A.
1,660,000
7th
Jacob Rich
U.S.A.
1,550,000
8th
Kyle Montgomery
U.S.A.
1,420,000
9th
David Moses
U.S.A.
1,395,000
10th
Sejin Park
South Korea
1,350,000
In Event #71, the $1,500-entry Bounty PLO event, Matt Mamiya bagged the overnight chip lead with 3.1 million chips as 94 players were whittled down to 15 that will battle for the bracelet on the final day tomorrow.
With the top prize of $132,844 on offer to the winner, not one player who has won a gold WSOP bracelet before still exists in the competition, with the final two bracelet winners in contention, Nick Guagenti and Toby Joyce, both busting on Day 2.
WSOP 2021 Event #71 $1,500 Bounty PLO
Position
Player
Country
Chips
1st
Matt Mamiya
U.S.A
3,100,000
2nd
Mourad Amokrane
France
2,960,000
3rd
Paulo Villena
Spain
2,080,000
4th
Kao Chieng Saechao
U.S.A
2,000,000
5th
Gabe Ramos
U.S.A
1,600,000
6th
Rodney Horton
U.S.A
1,595,000
7th
Todd Jacobs
U.S.A
1,360,000
8th
Ronald Larsen
U.S.A
1,205,000
9th
Ryan Terpstra
U.S.A
1,140,000
10th
Matthew Humphrey
U.S.A
1,075,000
Finally, in Event #72, Day 1 of the $1,500-entry Mixed NLHE/PLO event took place, with a massive chip lead built up by Nohad Teliani of Canada, who bagged up 1,107,000 chips by the end of the night, way clear of Paul Saso in second place with 583,000 chips.
Elsewhere in the top 10, Josh Arieh's pursuit of the WSOP Player of the Year award gathered pace as his exit from the WSOP Main Event on Day 4 was softened slightly by a stirling show in this event, as the four-time WSOP bracelet winner ended the day with a sixth-placed stack of 503,000 chips.
WSOP 2021 Event #72 $1,500 Mixed NLHE/PLO
Position
Player
Country
Chips
1
Nohad Teliani
Canada
1,107,000
2
Paul Saso
U.S.A.
583,000
3
Mihai Manole
Romania
578,000
4
Karan Mehta
India
567,000
5
Kosei Ichinose
Japan
508,000
6
Josh Arieh
U.S.A.
503,000
7
Bernard Larabi
U.S.A.
491,000
8
Mariia Levseieva
U.S.A.
481,000
9
Rishi Makkar
Canada
459,000
10
Richard Dixon
U.S.A.
442,000
Connect with PokerGO.com on Facebook, Twitter, and Instagram. Use code "WSOP2021" for $20 off an annual PokerGO.com subscription now!