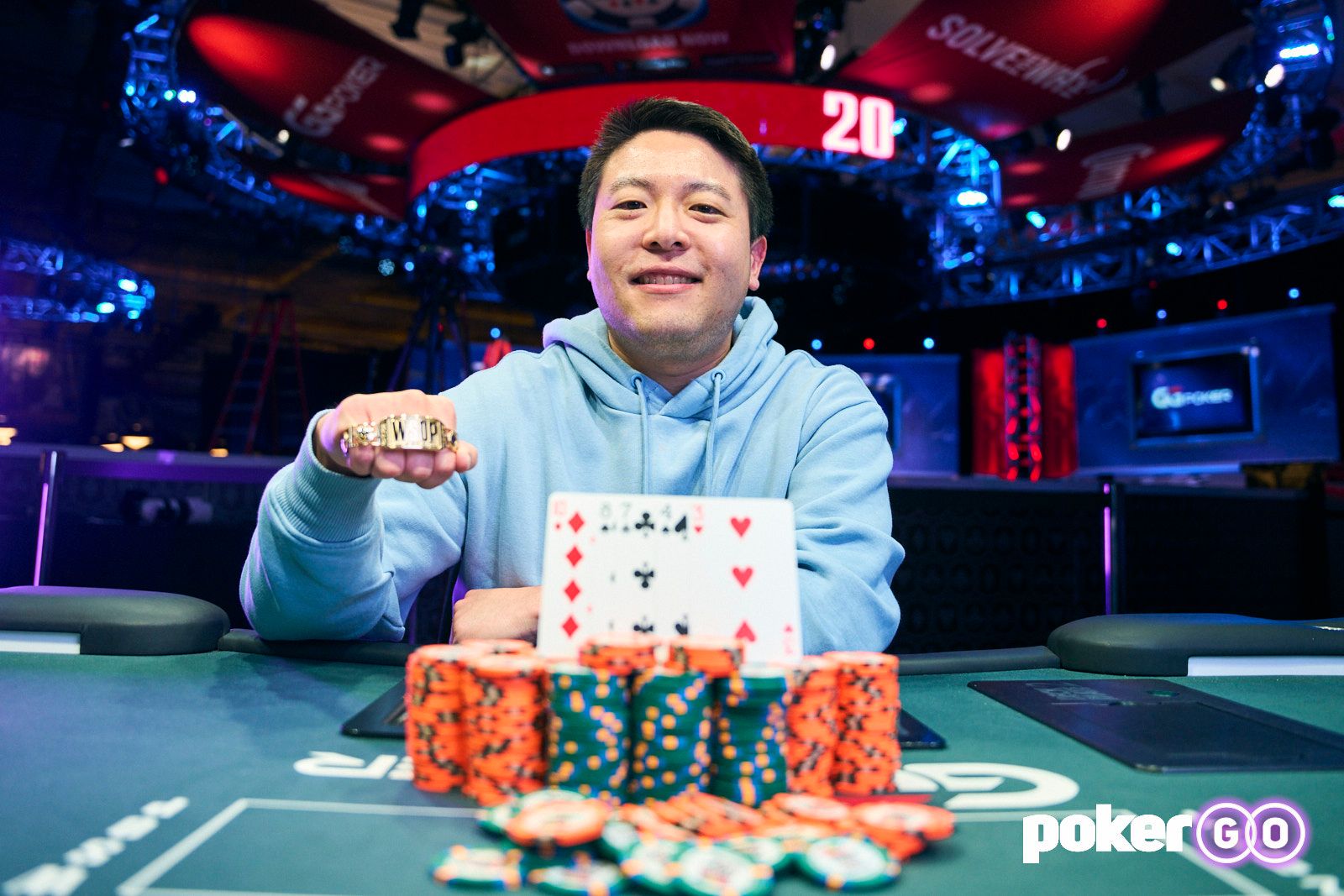 A huge day took place on Day 33 of the 2021 World Series of Poker at the Rio as Brian Yoon and Anatolii Zyrin both claimed bracelets across a mammoth session where seven tournaments either concluded or began moving towards crowning a champion.
Anatolii Zyrin claimed his second WSOP bracelet as he closed out the $400-entry Colossus event to win a massive $314,705. Zyrin started the final nine in the chasing pack rather than at the top of the chipcounts, but after early exits for players such as Lithuanian pro vincas Tamasauskas, Penh Lo and Eric Kim, the winner began ploughing through the field.
With five players left, Zyrin went on a rampage to climb to the top of the counts, and while the man with the most chips as final table play began, Michael Lee, did his best to stop the Russian, nothing could prevent Zyrin winning through. As Lee pushed hard to win his first bracelet, he left himself open to Zyrin's counter-punching poker and the Russian's brilliantly disguised flush took down Lee in the final hand to confirm victory.
WSOP 2021 Event #55 $400 Colossus
Place
Player
Country
Prize
1st
Anatolii Zyrin
Russia
$314,705
2nd
Michael Lee
U.S.A.
$194,450
3rd
Kevin Rand
U.S.A.
$147,595
4th
Phuoc Nguyen
U.S.A.
$112,730
5th
David Ripley
U.S.A.
$86,650
6th
Eric Kim
U.S.A.
$67,025
7th
Martin Gavasci
Argentina
$51,180
8th
Vincas Tamasauskas
Lithuania
$40,885
9th
Penh Lo
U.S.A.
$32,240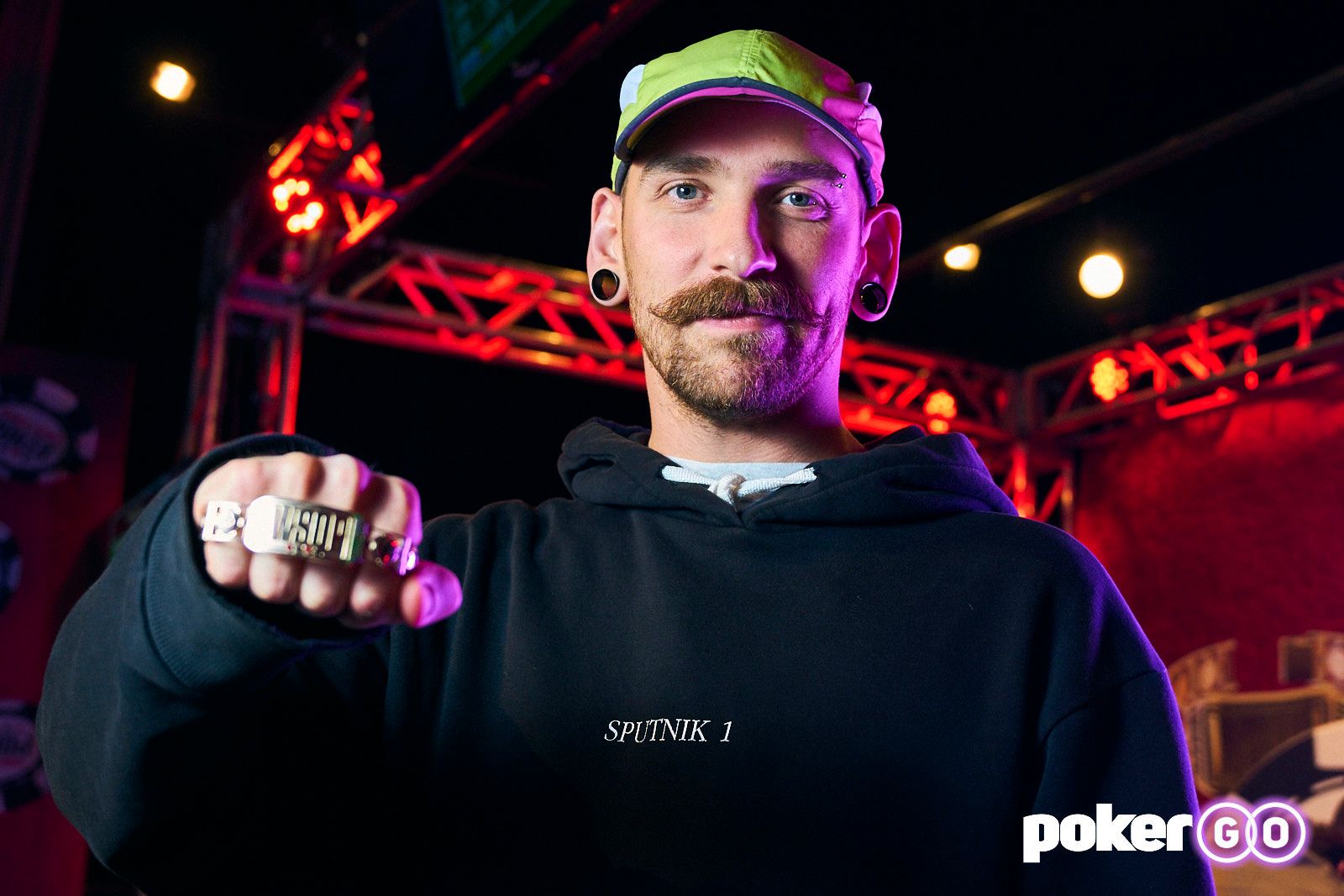 In the $10,000-entry 2-7 Lowball Triple Draw final, Brian Yoon eventually overcame Danny Wong to take his fourth WSOP bracelet and join some stellar company on that total. With Mike Thorpe busting in eighth place, two more Americans departed with the eliminations of Jordan Siegel and Brandon Shack-Harris, who enjoyed yet another cash during a series where he has hardly been away from the felt.
Eventually, after Joao Vieira busted in fifth place, Yoon and Wong seemed on a collision course and so it proved, although a long period of play with three remaining saw both players duke it out for hours with Wil Wilkinson, who would eventually bow out in third.
Heads-up, Wong still had a lead over Yoon, but the latter used all his nous to get the job done and closed out the victory in style, claiming his fourth WSOP bracelet and $240,341 for winning Event #57, with Wong having to console himself with the runner-up prize of $148,341.
WSOP 2021 Event #57 $10,000 2-7 Lowball Triple Draw
Place
Player
Country
Prize
1st
Brian Yoon
U.S.A.
$240,341
2nd
Danny Wong
U.S.A.
$148,341
3rd
Wil Wilkinson
U.S.A.
$104,381
4th
Don Nguyen
U.S.A.
$74,939
5th
Joao Vieira
Portugal
$54,993
6th
Brandon Shack-Harris
U.S.A.
$41,270
7th
Jordan Siegel
U.S.A.
$31,690
8th
Mike Thorpe
U.S.A.
$24,910
On Day 2 of the $50,000-entry Poker Players Championship, Paul Volpe ended the day top of the chipcounts, leading by around 100,000 chips from Dan 'Jungleman' Cates. Cates, who has hardly played World Series events over the past few years, added an element of randomness to proceedings and bagged up 944,000, not far behind Volpe's stack of 1,0192,000.
Plenty of other big names made the top 10 chipcounts with George Alexander (820,000), Brian Rast (790,000) and Nick Schulman (723,000) all enjoying profitable days at the felt. Of the 35 players who survived Day 2 and made it past late registration, Day 1 chip leader Bryce Yockey (510,000), Eli Elezra (700,000), 2021 WSOP crusher Anthony Zinno (415,000), and Daniel Negreanu, (655,000) all had excellent days at the felt, in particular Negreanu, who almost multiplied his stack by ten at the close of the action.
Others who couldn't make the cut included Benny Glaser, Shaun Deeb, Frank Kassela, George Wolff, Michael Mizrachi and Phil Hellmuth, who entered late on Day 2, only to bust out in an emotional defeat for the Poker Brat, who still sits in the top five on this year's WSOP Player of the Year leaderboard.
WSOP 2021 Event #60 $50,000 Poker Players Championship
Position
Player
Country
Chips
1st
Paul Volpe
U.S.A.
1,092,000
2nd
Dan Cates
U.S.A.
944,000
3rd
Adam Friedman
U.S.A.
913,000
4th
Alex Livingston
Canada
872,000
5th
Chris Vitch
U.S.A.
849,000
6th
George Alexander
U.S.A.
820,000
7th
Brian Rast
U.S.A.
790,000
8th
Yuval Bronshtein
Israel
775,000
9th
Chad Campbell
U.S.A.
764,000
10th
Nick Schulman
U.S.A.
723,000
The $1,000-entry Super Seniors reached just 65 players on Day 2 as David Slaughter bagged the chip lead in impressive fashion. He finished the day on 1,835,000 chips, marginally more than Randall Bolick 91,755,000) and Bill Stabler (1,725,000), with players such Sammy Farha (66th for $3,678), Dan Shak (97th for $2,583) and James Hess (218th for $1,756) all cashing on the day but making it no further.
WSOP 2021 Event #58 $1,000 Super Seniors
Position
Player
Country
Chips
1st
David Slaughter
U.S.A.
1,835,000
2nd
Randall Bolick
U.S.A.
1,755,000
3rd
Bill Stabler
U.S.A.
1,725,000
4th
Reginald Powell
U.S.A.
1,565,000
5th
Andrew Bodewin
U.S.A.
1,355,000
6th
Jean-Luc Adam
France
1,140,000
7th
Robert Chow
U.S.A.
1,100,000
8th
David Smith
U.S.A.
1,080,000
9th
Steve Miller
U.S.A.
1,025,000
10th
Joseph Neiman
U.S.A.
975,000
In the $1,000-entry Tag Team Event #59, Michael Newman and Robert Ormont prevailed with the chip lead as the final ten places were reached, with just tomorrow's final table to come.
Players such as Jeff Platt and Brent Hanks as well as Melanie Weisner and Xuan Liu both busted, but plenty of entertaining couples remain with Holly Babbitt & Michael Babbit (1,345,000) and Amanda Botfeld & David Botfeld (790,000) both still in with a chance of victory.
WSOP 2021 Event #59 $1,000 Tag Team
Position
Players
Chips
1st
Michael Newman & Robert Ormont
2,960,000
2nd
Tomer Wolf & David Landell
1,900,000
3rd
Mike Ruter & Samy Dighlawi
1,700,000
4th
Holly Babbitt & Michael Babbitt
1,345,000
5th
Alfie Adam & Vidur Sethi
1,315,000
6th
Benjamin Miner & Dmitriy Uskach
1,065,000
7th
Zachary Erdwurm & Steven Jones
850,000
8th
Amanda Botfeld & David Botfeld
790,000
9th
Scott Johnston & Bob Fisher
455,000
10th
Mike Lutz & Matt Krebs
430,000
In Event #61, the $600 Deepstack Championship, Robert Hankins ended Day 1 play with the lead, bagging up 868,000, just a little more than Samuel Taylor (838,000) and Radoslav Stoyanov (830,000), with 3,916 entrants whittled down to just 588 making the money and only 448 surviving the day as a whole.
WSOP 2021 Event #61 $600 Deepstack Championship
Position
Player
Country
Chips
1st
Robert Hankins
U.S.A.
868,000
2nd
Samuel Taylor
U.S.A.
838,000
3rd
Radoslav Stoyanov
Bulgaria
830,000
4th
Dhaval Mudgal
India
786,000
5th
Justin Arnwine
U.S.A.
779,000
6th
Kc Vaughan
U.S.A.
743,000
7th
Matas Budginas
U.S.A.
719,000
8th
Ping Liu
U.S.A.
702,000
9th
Nissar Quraishi
U.S.A.
687,000
10th
Alan Ferraro
Italy
686,000
Finally, Event #62, the $1,500-entry PLO8 event saw a marathon 15 levels of play, with Japanese player Tsugunari Toma totalling 1,076,000 chips, an amazing stack considering his nearest challenger is Steve Chanthabouasy with 393,000 chips.
Big names to crack the top 10 of the 113 players who survived from 725 entries included Michael Trivett (342,000), Nathan Gamble 9328,000) and Andrew Yeh (318,000), all of whom will approach the task of taking down Toma with appetite on Day 2.
WSOP 2021 Event #62 $1,500 PLO Omaha Hi-Lo 8 or Better
Position
Player
Country
Chips
1st
Tsugunari Toma
Japan
1,076,000
2nd
Steve Chanthabouasy
U.S.A.
393,000
3rd
Paul Holder
U.S.A.
380,000
4th
Maury Barrett
U.S.A.
373,000
5th
Michael Trivett
U.S.A.
342,000
6th
Raymond Henson
U.S.A.
339,000
7th
Sean Remz
U.S.A.
333,000
8th
Nathan Gamble
U.S.A.
328,000
9th
Andrew Yeh
U.S.A.
318,000
10th
Dustin Dirksen
U.S.A.
314,000
Connect with PokerGO.com on Facebook, Twitter, and Instagram. Use code "WSOP2021" for $20 off an annual PokerGO.com subscription now!