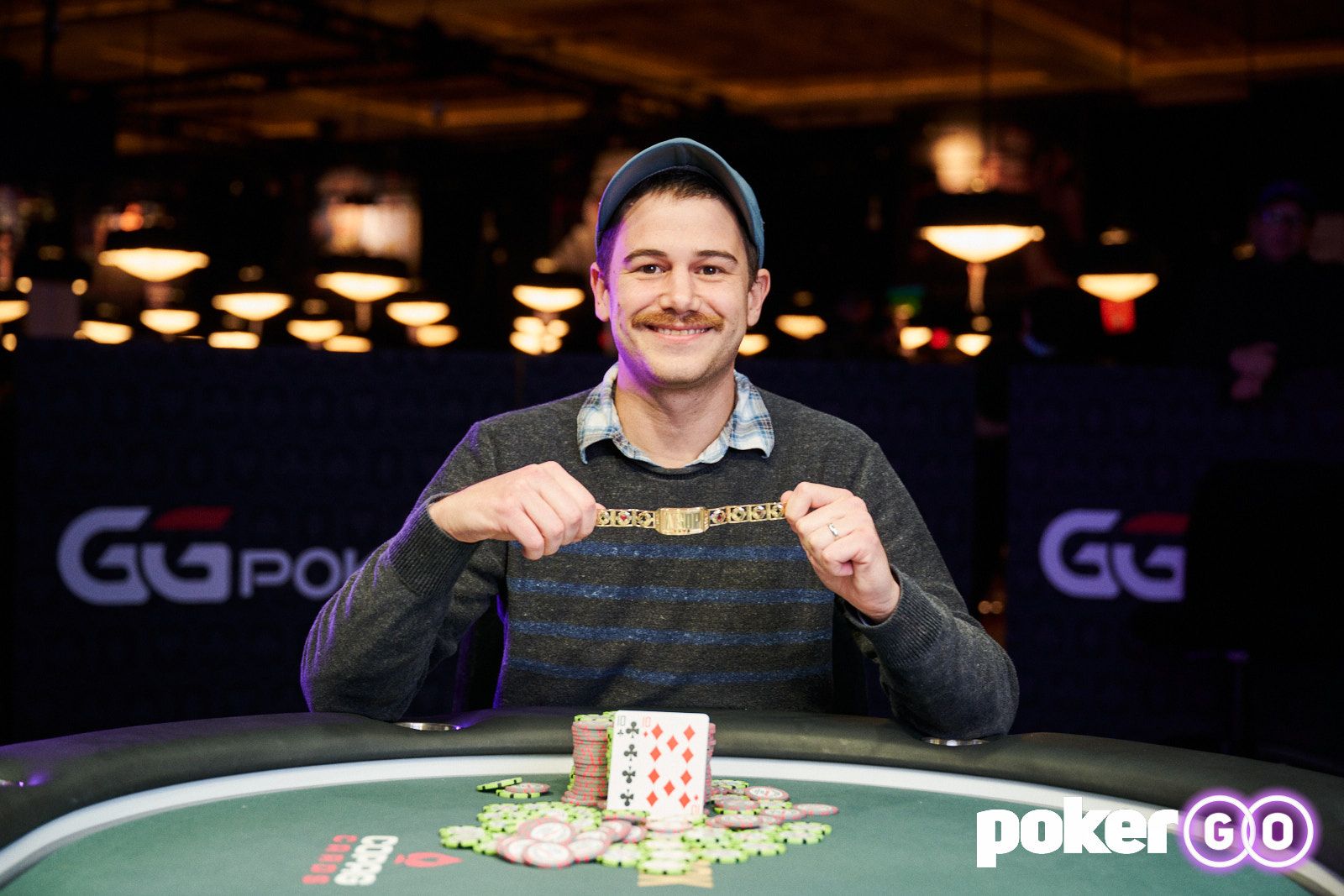 Three WSOP bracelets were won on one of the busiest days of the 2021 World Series of Poker as Tommy Le, Alexandre Reard and Anthony Denove all claimed gold, while our own Jeff Platt made it right to the final stages of the Double Stack finale.
Platt Falls Just Short as Denove Delivers
In the $1,000-entry Double Stack Event #43, a stunning performance from our own Jeff Platt saw the No Gambel, No Future co-host claim $160,662 for finishing fourth after a dramatic final day.
Coming into play ninth in chips of the 17 remaining players, Platt rode a rollercoaster of hands all the way to the final four for the biggest result of his poker career as he topped even the 60th-place finish from his WSOP Main Event back in 2015.
Platt, of course, fell just short of the win, which went to Anthony Denove, after the long-tie cash game player took apart David Guay heads-up to win with pocket tens topping pocket nines in the final hand.
WSOP 2021 Event #43 $1,000 Double Stack
Place
Player
Country
Prize
1
Anthony Denove
U.S.A.
$446,983
2
David Guay
Canada
$276,269
3
Timothy Little
U.S.A.
$210,004
4
Jeff Platt
U.S.A.
$160,662
5
Frank Lagodich
U.S.A.
$123,710
6
Steven Stolzenfeld
U.S.A.
$95,878
7
Kenneth Inouye
U.S.A.
$74,796
8
Joshua Harrison
U.S.A.
$58,735
9
Michael Wang
U.S.A.
$46,430
10
Matthew Raffoul
Canada
$36,949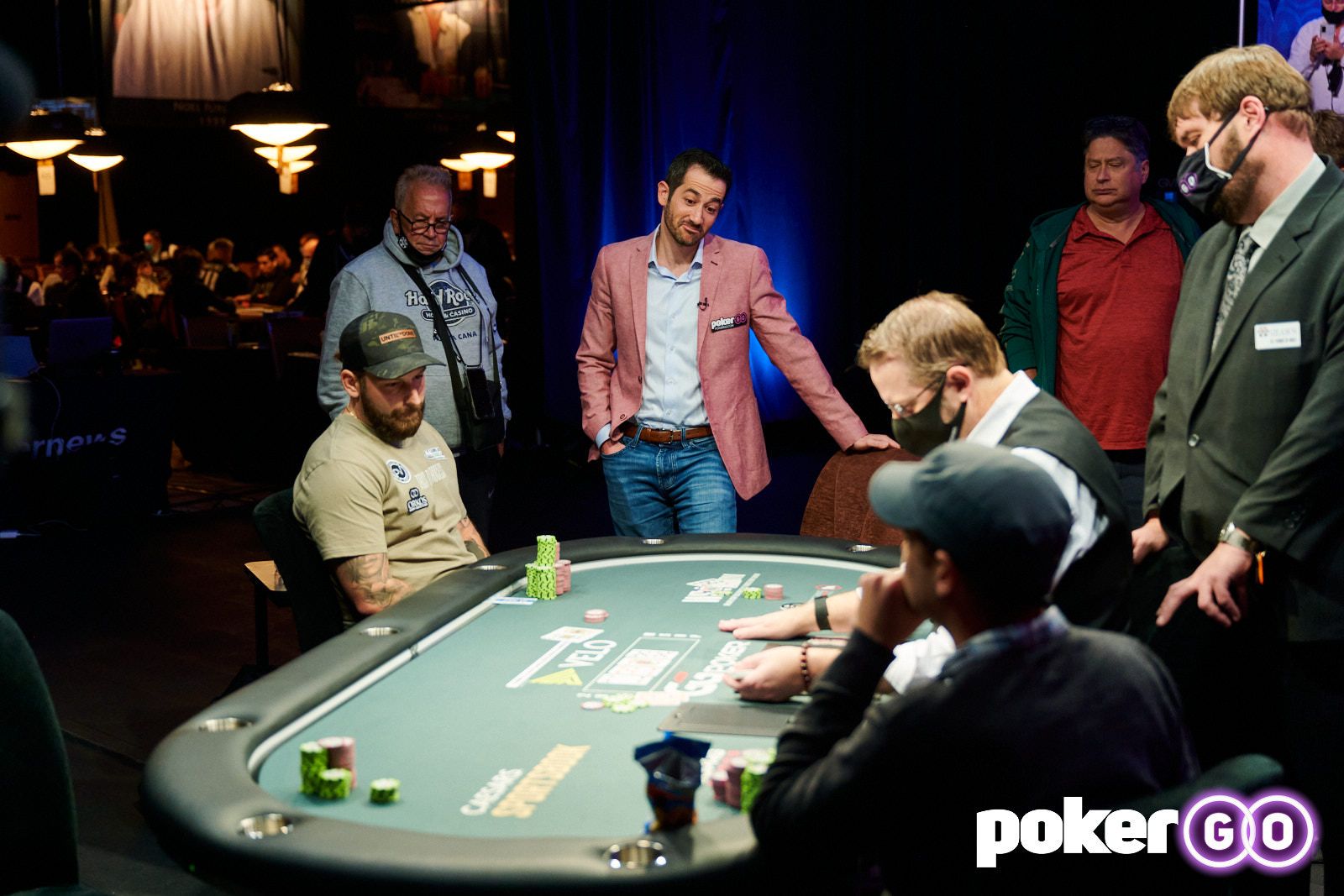 With the Pot Limit Omaha Championship playing out on Tuesday night, all eyes were on the Thunderdome as Tommy Le claimed a famous win in the tournament he also won a bracelet in back in 2017.
Playing out live on PokerGO, Le crushed the final table and claimed victory after beating Jordan Spurlin heads-up. You can watch all the action as it happened right here:
WSOP 2021 Event #45 $10,000 PLO Championship
Place
Player
Country
Prize
1
Tommy Le
U.S.A.
$746,477
2
Jordan Spurlin
U.S.A.
$461,360
3
Chris Sandrock
U.S.A.
$324,800
4
Artem Maksimov
Russia
$232,236
5
Jeremy Ausmus
U.S.A.
$168,689
6
Eli Elezra
Israel
$124,508
7
Arthur Morris
U.S.A.
$93,406
8
Ashly Butler
U.S.A.
$71,242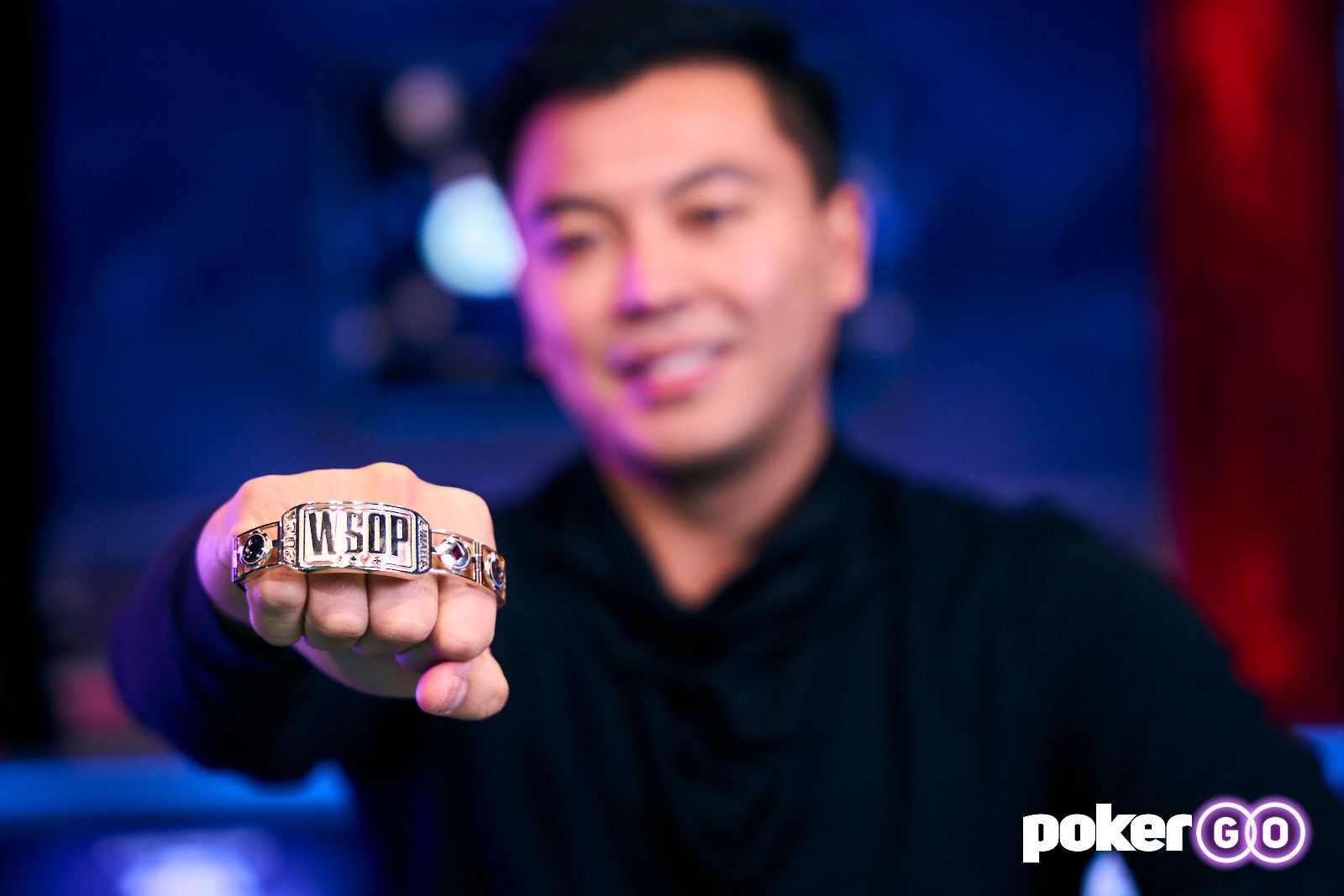 In Event #47, the $5,000 Freezeout final table final five played down to a winner as French player Alexandre Reard triumphed. It was Reard's first WSOP bracelet win, with his $3 million in career winnings eclipsed by the magic of claiming WSOP gold for the first time.
Beating former bracelet winner Daniel Strelitz heads-up, Reard won $428,694 for his first-place finish, while Strelitz banked $264,953 as runner-up.
WSOP 2021 Event #47 $5,000 Freezeout
Place
Player
Country
Prize
1
Alexandre Reard
France
$428,694
2
Daniel Strelitz
U.S.A.
$264,953
3
Ren Lin
U.S.A.
$186,803
4
Conrad Simpson
U.S.A.
$133,733
5
Qing Liu
U.S.A.
$97,238
6
Darren Grant
Canada
$71,827
7th
Diogo Veiga
Portugal
$59,913
8th
Jamie Sequeira
Canada
$41,132
Just 10 players remain in the $1,500-entry Event #48, otherwise known as The Shootout. Ari Engel is one more single-table win away from claiming his third bracelet of this World Series, while Johan Schumacher and Thomas Boivin will both be standing in his way when the cards are in the air on the final day.
Others weren't so fortunate, with stars of the felt such as Brian Yoon, Joseph Cheong and Sam Grafton all fading on the second day of action to leave before the chance of winning a bracelet presents itself tomorrow.
In the $10,000-entry Event #49, Benny Glaser proved top dog on the penultimate day to lead the remaining eight players to the final table of the NLHE 2-7 Lowball Draw Championship. Elsewhere, players of huge repute such as Daniel Negreanu (517,000) and Jake Schwartz (468,000) made the cut, while Glaser's stack of just over 2.1 million chips is clear of the rest, with Johannes Becker from Germany his closest rival with 1.3 million.
WSOP 2021 Event #49 $10,000 NLHE 2-7 Lowball Draw
Position
Player
Country
Chips
1st
Benny Glaser
U.K.
2,101,000
2nd
Johannes Becker
Germany
1,381,000
3rd
Farzad Bonyadi
U.S.A.
1,106,000
4th
Dustin Dirksen
U.S.A.
953,000
5th
Ben Diebold
U.S.A.
522,000
6th
Daniel Negreanu
Canada
517,000
7th
Jake Schwartz
U.S.A.
468,000
8th
Julien Martini
France
270,000
In Event #50, the $600-entry PLO/NLHE mixed six-max event, it was Eric Froelich who bagged the chip lead with over 2.5 million chips at the close of a frantic Day 1 at the felt in the Rio.
With a total of 1,569 entries, just 66 players survived to Day 2, with the only former WSOP bracelet winners still involved being Justin Lapka (1,455,000), Mark Seif (1,230,000), Lee Watkinson (875,000) and Daniel Zack (245,000). Others to come close but miss out on Day 2 included Yueqi Zhu, Eric Baldwin, Rep Porter and Ken Aldridge as 236 players cashed.
WSOP 2021 Event #50 $600 Mixed NLHE/PLO Six-Max
Position
Player
Country
Chips
1st
Eric Froehlich
U.S.A.
2,550,000
2nd
Kristopher Burchfield
U.S.A.
2,530,000
3rd
Alejandro Jaureguireynoso
U.S.A.
1,975,000
4th
Mario Arribas
U.S.A.
1,730,000
5th
Michael Thomas
U.S.A.
1,620,000
6th
Justin Lapka
U.S.A.
1,455,000
7th
Hanan Braun
Austria
1,255,000
8th
Mark Seif
U.S.A.
1,230,000
9th
Steve Westheimer
U.S.A.
1,190,000
10th
Colten Yamagishi
Canada
1,165,000
Finally, Event #51 concluded with the field of 997 players who took on the $3,000-entry Six-Max No Limit Hold'em event reduced to just 41 by the close of play. At the end of Day 1, Japanese players Jun Obara led the way, with a massive stack of 3 million chips crushing the competition. It says a lot that Obara's nearest challengers are Ukrainian Rostyslav Sabishchenko and Tuan Phan sneaking over 2 million.
There were places in the top 10 chipcounts for stars such as Brian Rast (1,665,000), Uri Reichenstein (1,660,000) and Manig Loeser (1,375,000) while others such as Jared Jaffee, Alexandre Reard ad Daniel Strelitz couldn't survive to Day 2 but made the 150 money places.
WSOP 2021 Event #51 $3,000 NLHE Six-Max
Position
Player
Country
Chips
1st
Jun Obara
Japan
3,010,000
2nd
Rostyslav Sabishchenko
Ukraine
2,020,000
3rd
Tuan Phan
U.S.A.
2,000,000
4th
John Gallaher
U.S.A.
1,700,000
5th
Brian Rast
U.S.A.
1,665,000
6th
Uri Reichenstein
Israel
1,660,000
7th
Jon Vallinas
Spain
1,655,000
8th
Matthew Schwagler
U.S.A.
1,475,000
9th
Lachezar Petkov
Bulgaria
1,415,000
10th
Manig Loeser
Germany
1,375,000
Connect with PokerGO.com on Facebook, Twitter, and Instagram. Use code "WSOP2021" for $20 off an annual PokerGO.com subscription now!