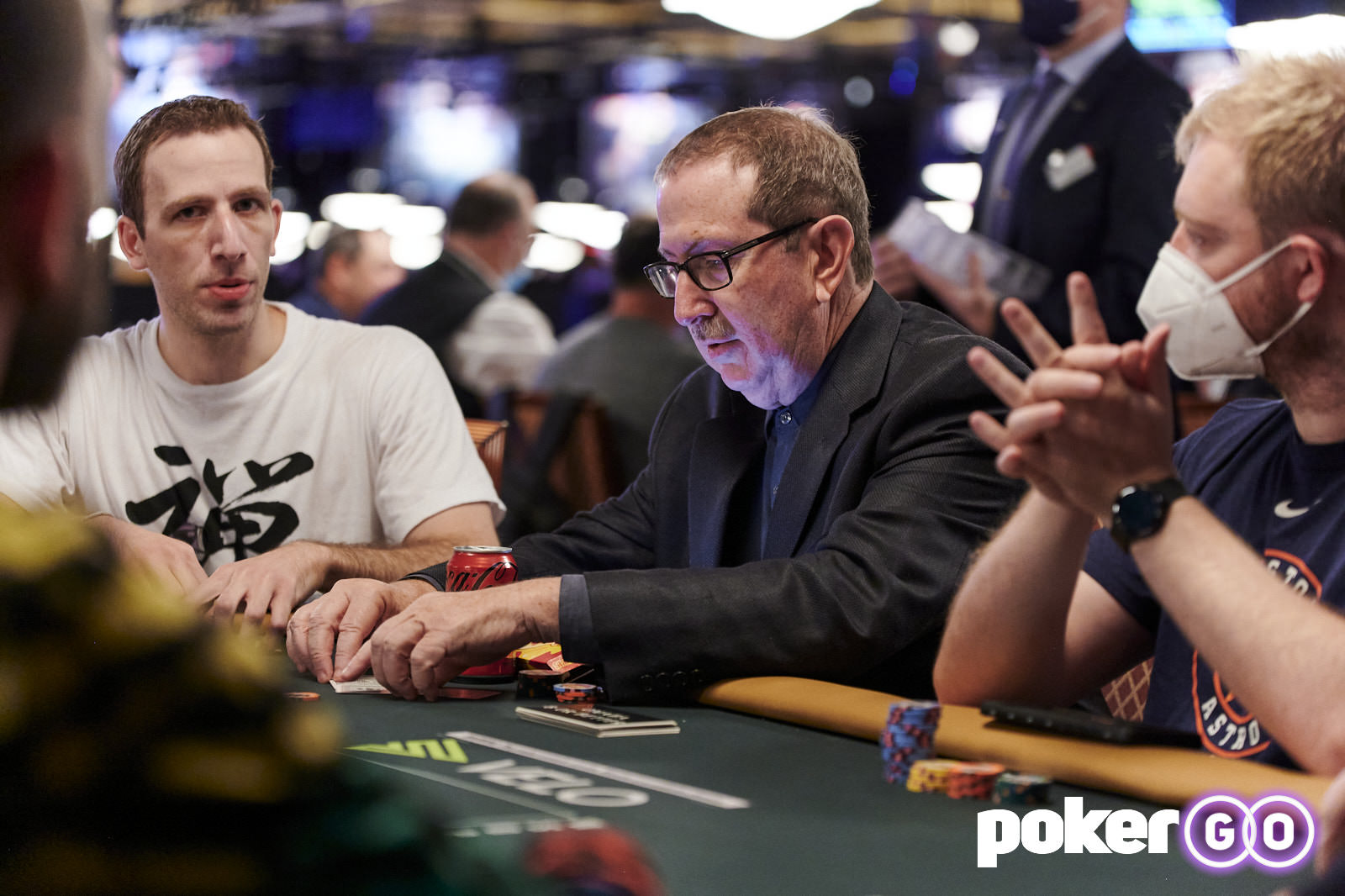 Jeremy Ausmus won his first WSOP bracelet as he overcame the dominant player of the final day, Jesse Lonis at the tail-end of a superb final table of five. In what turned out to be the first WSOP bracelet awarded of the Autumn in the 2021 World Series of Poker, Ausmus reigned supreme, as he described to PokerGO after the event in detail. You can read that article here.
Ausmus's victory came at the expense of Lonis after the overnight chip leader had eliminated each of the other three opponents he faced. With Steve Gross (fifth place for $10,854), Asher Coniff (fourth place for $14,919) and Mitchell Halverson (third place for $20,960) all busting to Lonis, it was Ausmus who claimed the $48,681 top prize. After a vital hand saw Ausmus' pocket tens hold when his tournament life was on the line against Lonis' king-jack of diamonds.
The final hand saw Ausmus dominated they defeat his opponent with ace-nine against king-nine to seal a memorable victory and the first WSOP bracelet of his career.
Event #3: $1,000 COVID-19 Relief Charity Event Final Table Results
Place
Player
Prize
1st
Jeremy Ausmus
$48,681
2nd
Jesse Lonis
$30,086
3rd
Mitchell Halverson
$20,960
4th
Asher Conniff
$14,919
5th
Steve Gross
$10,854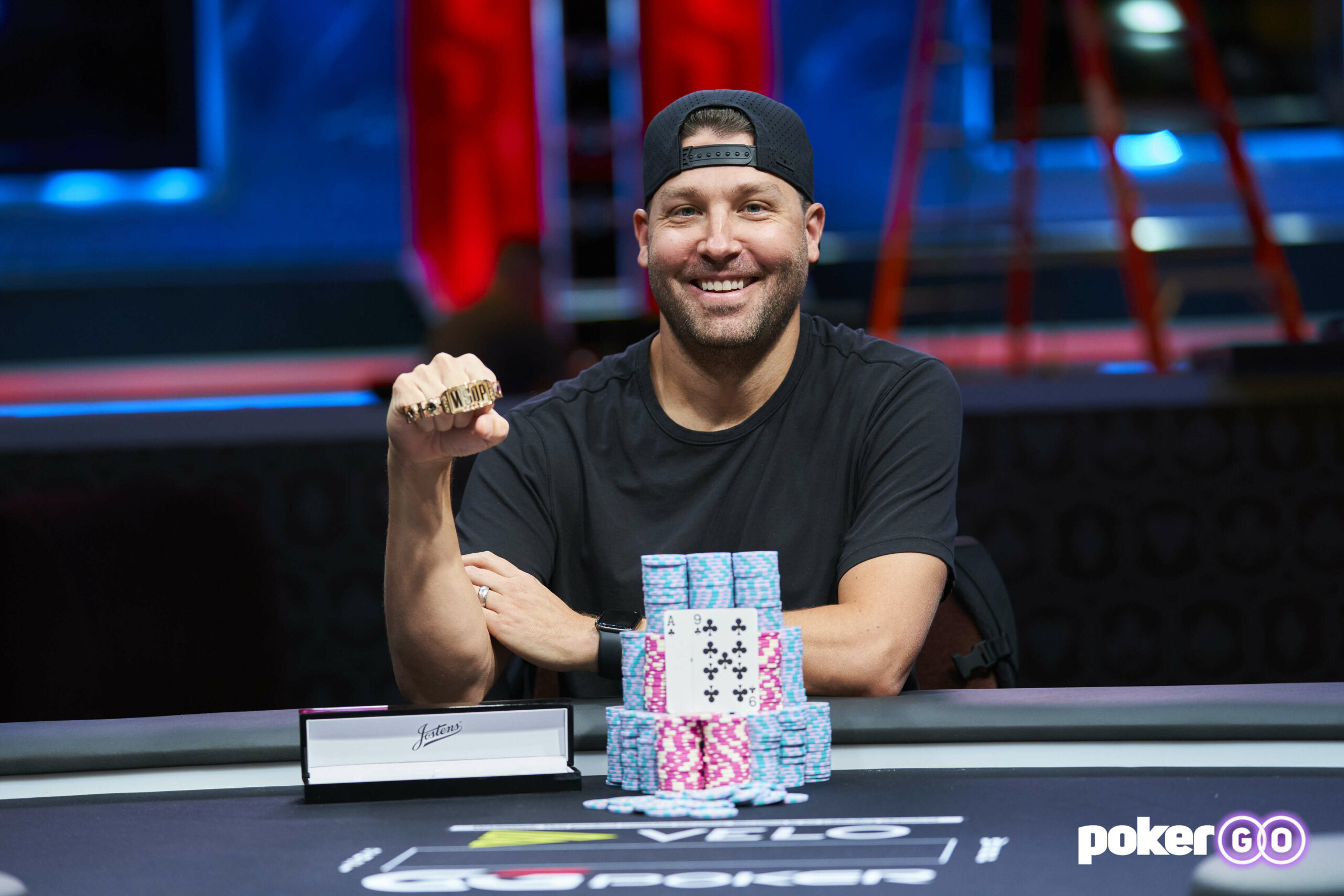 The Reunion has a massive $5 million guarantee and costs just $500 to enter, meaning players of all levels can't resist the value on offer.
Day 1a saw 2,649 players enter the event, with the money bubble bursting towards the end of the day. Dave Alfa was the player with the biggest amount of chips at the end of the day's play, with a huge pile of 3,100,000 chips, with his closest rivals being some top professionals, such as with Konstantinos Gennaios (2,650,000), Ryan Leng (2,400,000), Joey Weissman (2,270,000) Ryan Laplante (1,700,000) and Cate Hall (1,500,000).
With the money bubble bursting on Day 1a, several players made the money but not the ed -of-day counts, such as famous WSOP player Matt Affleck and Israeli poker legend Amir Levahot, both of whom headed to the cash desk but will get no nearer the WSOP bracelet.
Event #4: $500 The Reunion Top 10 Chip Counts
Position
Player
Chips
1st
Dave Alfa
3,100,000
2nd
Kostantinos Gennaios
2,650,000
3rd
Ryan Leng
2,400,000
4th
Joey Weissman
2,270,000
5th
Greg Armand
1,890,000
6th
Ryan Laplante
1,700,000
7th
David Danlag
1,510,000
8th
Kenna James
1,500,000
9th
Cate Hall
1,500,000
10th
Walter Atwood
1,400,000
The $25,000 H.O.R.S.E. Event #2 saw 78 players reduced to just nine players as British mixed game player Benny Glaser finished on 2,590,000 to lead the final table. Others thrived too, such as Jesse Klein (1,800,000), Chad Eveslage (1,695,000) and David Benyamine (1,680,000), while 15-time WSOP bracelet winner Phil Hellmuth (1,640,000) will also sit down with a sizeable stack as he battles to win bracelet #16.
After players such as Mike 'The Mouth' Matusow, WSOP commentator Norman Chad (pictured above) and Stephen Chidwick busted outside the money, Yuval Bronshtein bubbled in 13th place before Cary Katz became the first player to cash, finishing 12th for $42,162.
In the last hand of the night, both Roland Israelashvili (11th for $46,002) and Daniel Negreanu (10th for $46,002) busted to the chip leader Glaser as his top two pair beat both other players' two pairs and bagged up the biggest pile of chips for the decisive third day of the event.
Event #2: $25,000 H.O.R.S.E Top 9 Chip Counts
Position
Player
Chips
1st
Benny Glaser
2,590,000
2nd
Jesse Klein
1,800,000
3rd
Chad Eveslage
1,695,000
4th
David Benyamine
1,680,000
5th
Phil Hellmuth
1,640,000
6th
Philop Sternheimer
865,000
7th
Ben Yu
830,000
8th
Matt Glantz
410,000
9th
Daniel Buckley
160,000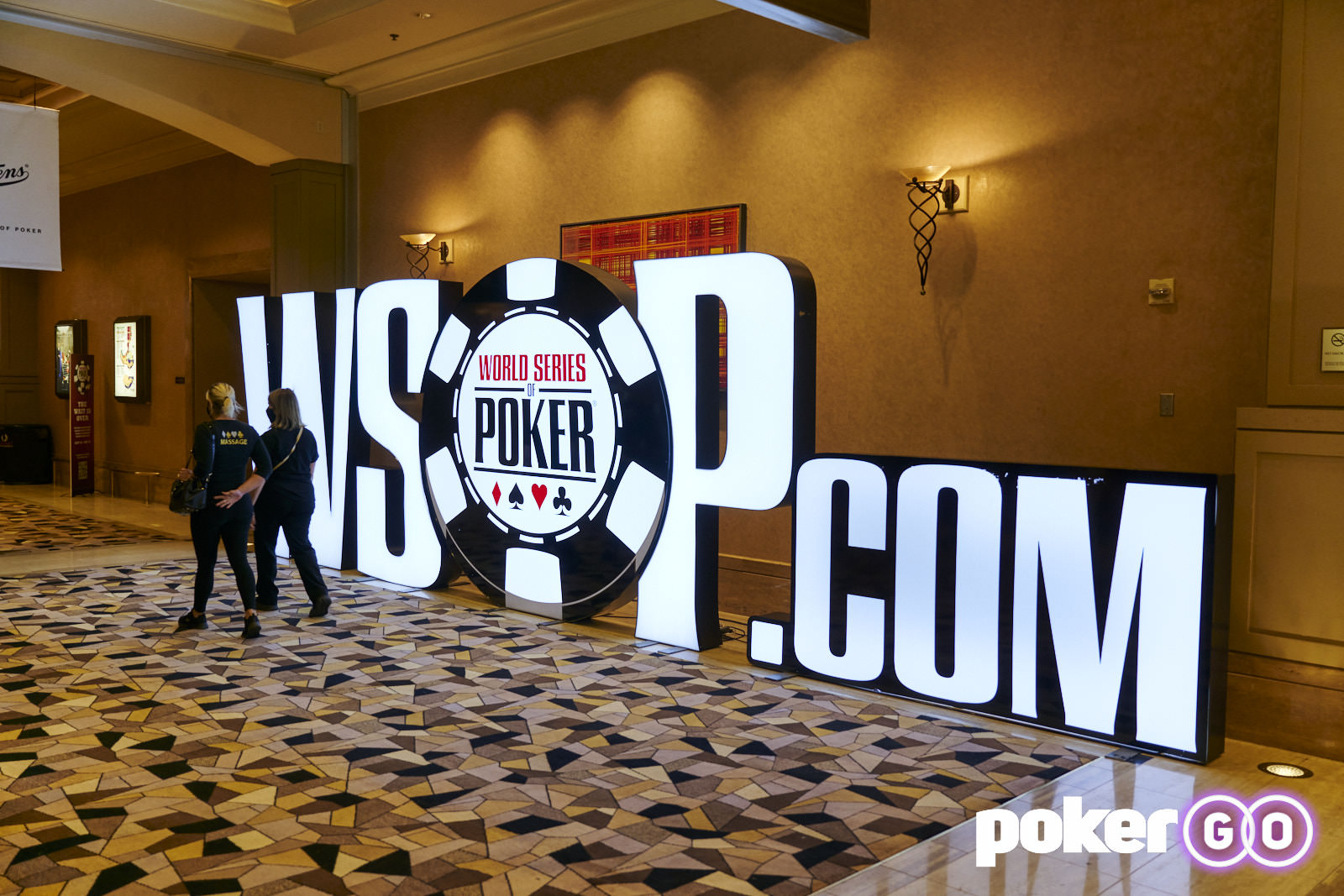 With 419 players creating a prize pool of $175,980, the first event of the 2021 World Series was, of course, the $500 Casino Employees Event, which saw Caesars Palace employee Jimmy Barnett celebrate a monumental win as he won a first WSOP bracelet and dedicated his win to two members of his family who had sadly passed.
WSOP 2021 Event #1 $500 Casino Employees Event Final Table Results:
Event #1: $500 Casino Employees Event Final Table Results
Place
Player
Prize
1st
Jimmy Barnett
$39,013
2nd
Jack Behrens
$24,112
3rd
Danny Chang
$16,540
4th
Leo Abbe
$11,587
5th
Bryan Garret
$8,294
6th
Bobby Schmidt
$6,069
7th
Chris Minton
$4,542
8th
Rick Cuevas
$3,478
9th
Ronald Baltazar
$2,727
10th
Justin Steinman
$2,191
The fifth event of the WSOP so far saw 607 players take part in Day 1 of Event #5, the $1,500-entry Omaha Hi-Lo 8 or Better. There were a number of big names who performed well on Day 1, with Robert Mizrachi (177,000) and Dan Zack (123,500) both surviving with above average chips, along with Ari Engel (89,500), Ian O'Hara (57,000) and Max Pescatori (37,500).
At the close of play, Christopher Stephen had the chip lead with a massive 206,500 chips, and he will be the man to catch when Day 2 takes place on Sunday, with the event scheduled to last three days.
Event #5: $1,500 Omaha Hi-Lo 8-or-Better Top 10 Chip Counts
Position
Player
Chips
1st
Christopher Stephen
206,500
2nd
Dan Heimiller
177,000
3rd
Robert Mizrachi
173,500
4th
JJ Liu
160,500
5th
Anatoliy Zyrin
143,000
6th
Hernan Salazar
141,000
7th
Allyn Shulman
134,500
8th
Dan Zack
123,500
9th
Gary Kosakowski
120,000
10th
Frankie O'Dell
112,500
Connect with PokerGO.com on Facebook, Twitter, and Instagram. Use code "WSOP2021" for $20 off an annual PokerGO.com subscription now!