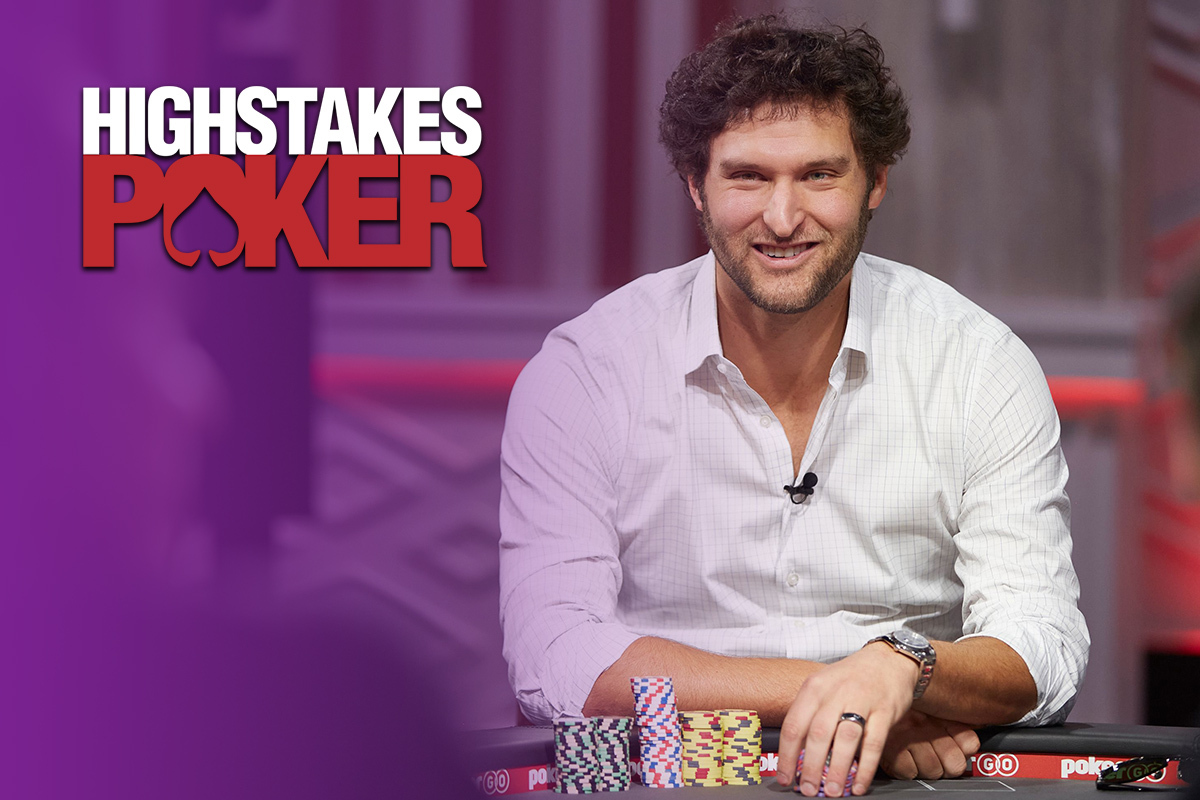 The Season 8 premiere of High Stakes Poker is on PokerGO tonight at 8 p.m. ET with Episode 1 featuring six new players to High Stakes Poker. One of those players will also be making his TV poker debut as former MLB pitcher Michael Schwimer sets to tangle with the likes of Tom Dwan, Bryn Kenney, and Jean-Robert Bellande.
The six players that surround Schwimer in Episode 1 have accumulated winnings of over $93.4 million that includes three WSOP bracelets and a plethora of other tournament wins around the world. The bright lights and daunting set of High Stakes Poker are foreign to Schwimer, but the high-pressure moments that he will face is something he has experienced in the past as a former professional baseball pitcher.
Schwimer was drafted by the Philadelphia Phillies in 2008 out of the University of Virginia and spent several successful years in the minor leagues before eventually getting called up to the majors in August 2011. After several appearances for the Phillies, Schwimer was traded to the Toronto Blue Jays, and when his baseball career ended, Schwimer founded Big League Advance.
"Oh man, it's so exciting, a bucket list type of thing for me," Schwimer said about making his High Stakes Poker debut. "I grew up watching High Stakes Poker, Poker After Dark, all those shows, and this was really cool to be able to sit down and play with some of the greatest players in the world."
There are some similarities between making your debut on High Stakes Poker, and throwing out your first pitch in the major leagues. The nerves, the excitement, and the pressure – both to win and to perform. But did Schwimer feel it more pitching for the Phillies or taking a seat among the likes of Dwan, Kenney, and Bellande on High Stakes Poker?
"Way less pressure! The Major Leagues, that's my job. This is just fun," Schwimer said. "If I go sit down there and lose everything, it's no problem at all for me. But the Major Leagues at the time, that's my livelihood. That's a lot more pressure."
"It's nice being able to play poker knowing that you're playing with skill. It's not necessarily about the money, it's more about playing well. It's more of a skill game to me," Schwimer said about the relationship between poker and baseball. "Put it this way, in baseball, I would rather get very, very lucky, and pitch poorly. But in poker, I would rather play better and lose, then bad beat somebody."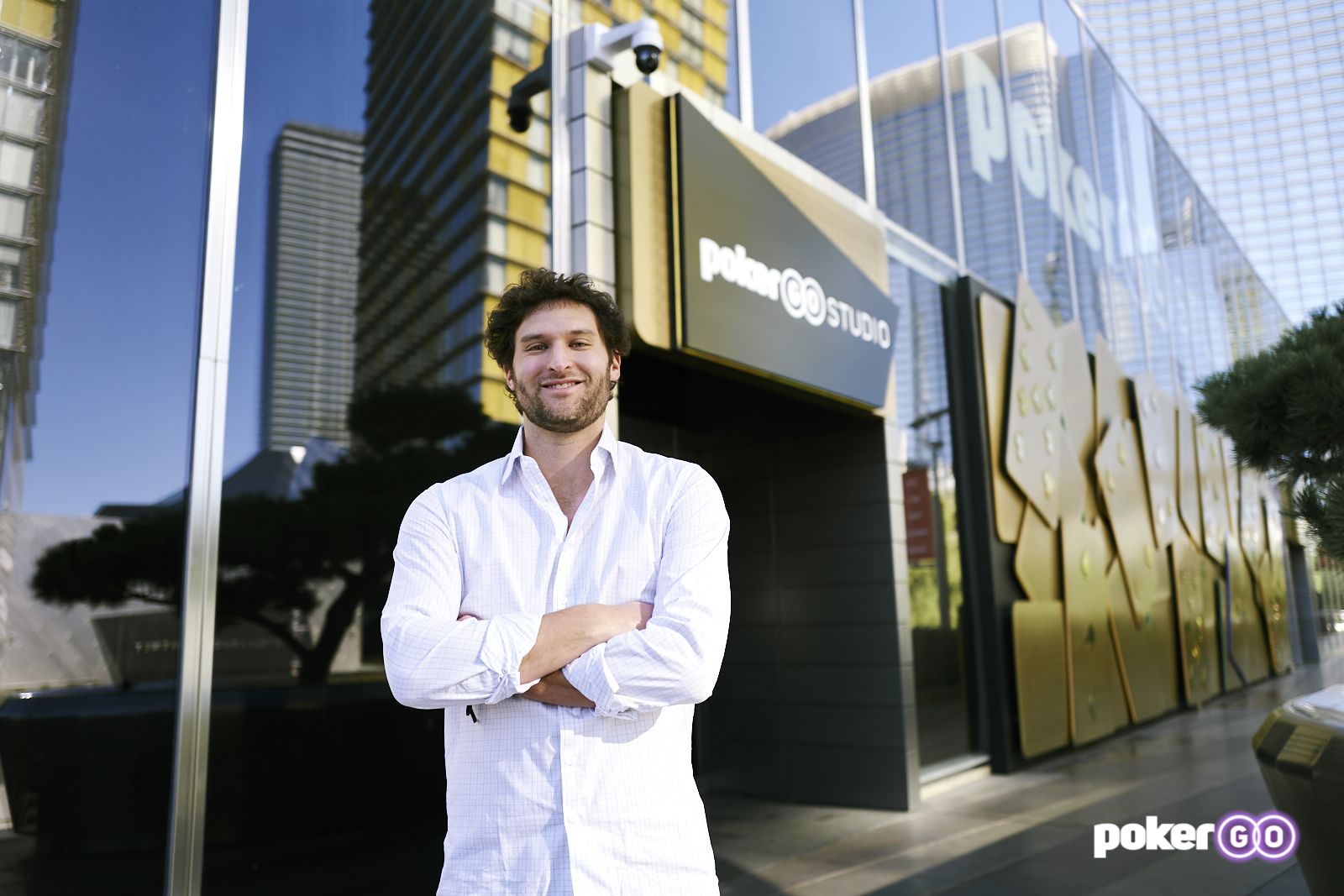 Schwimer's debut on High Stakes Poker was a short one due to a prearranged business meeting, but he does return later in the season among a new line-up of players. Fortunately for Schwimer, his debut on High Stakes Poker was a perfect one as he managed to book a win, show a few bluffs, and make the highlight reel including this hand against Dwan.
A little teaser from the premiere of High Stakes Poker Season 8 tonight at 8pm ET 🤩🤩🤩 @tomdwan vs @mschwimer

Save $20 with code HSP: https://t.co/FpmjVX3mkF pic.twitter.com/TlufAqJttn

— PokerGO (@PokerGO) December 16, 2020
"It was great, it was just a great session," Schwimer said about his debut on High Stakes Poker. "I got lucky with some hands, getting ten-nine and hitting two pair on the flop against [Tom] Dwan was a really big kickstarter for me. Really put me into a good spot, and then throwing out a couple of bluffs there to let them know that I'm here to not just sit."
"A lot of new players come in on their debuts and they're playing aces and kings, and they're playing super tight, and I think the pros can just pick you apart when you do that. I like to try and play a more aggressive, more chaotic random style. For me, I'm sitting down at the table knowing that I'm the worse player at the table. And knowing that and being realistic about how your game is can help you. So I'm trying to put myself in high variance situations, I'm trying to put myself in situations where I don't have to go one-on-one and try to outplay somebody. High variance is better for lucky players, worse skilled players, and being honest with yourself and knowing where your skillset is, can really help you."

Schwimer's opponents on Episode 1 of High Stakes Poker have been staples on televised poker for the past few years which definitely gives Schwimer an advantage as they don't know how he plays entering the session.
"They've never seen my game. They've played with each other a ton of times, but they've never seen me play," Schwimer said. "So I think the more I play, the worse I'll do. I'm not sitting here trying to make my debut and become the world's best poker player because I know I'm not that. But to come in without them knowing my style, but meanwhile, I've seen them and seen how they play. I've been watching them play for years and years and years. So I know what I'm walking into, but they have no idea what they're walking into and I think that is a big advantage for me."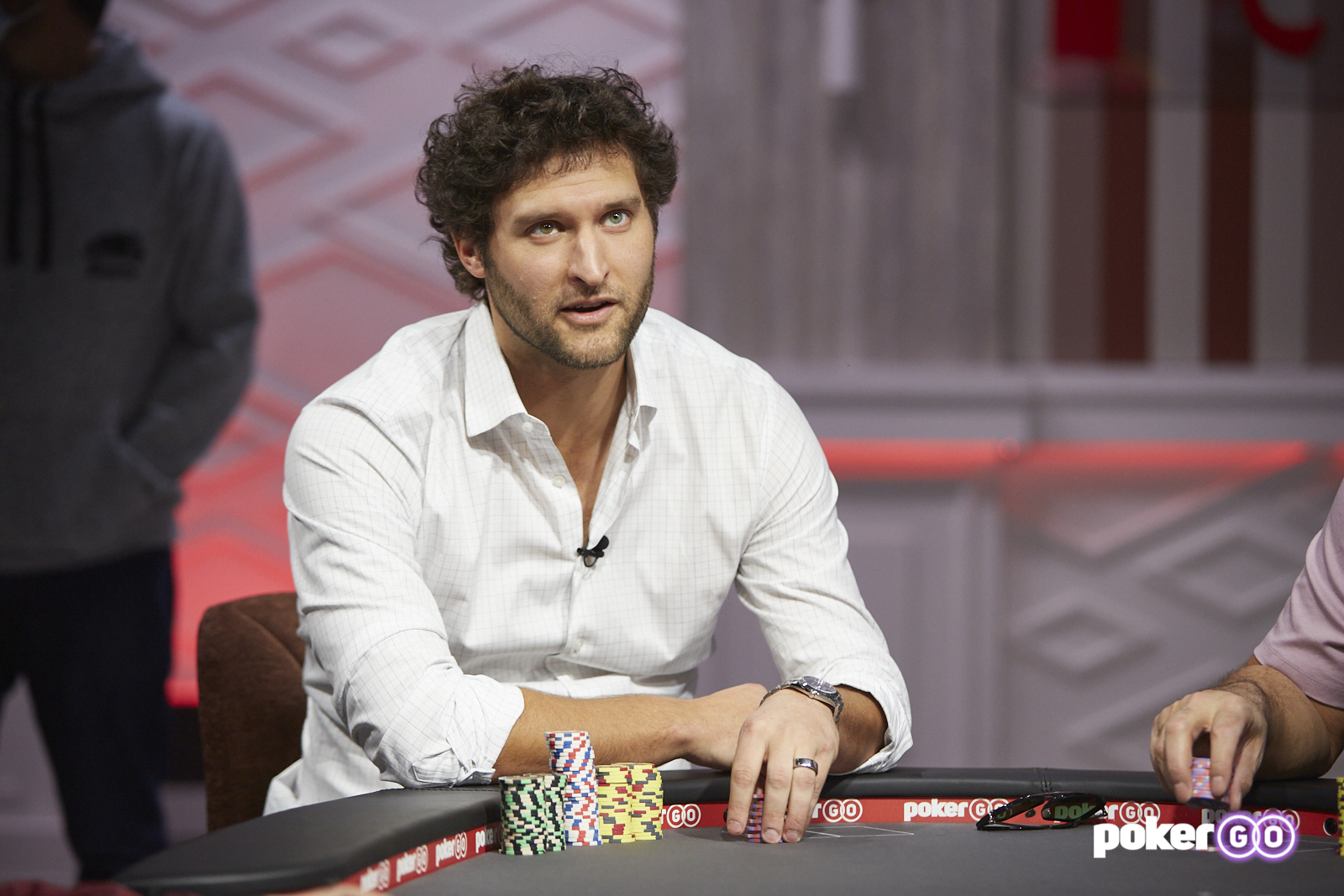 To celebrate the return of High Stakes Poker and Michael Schwimer's debut on the iconic TV show, PokerGO is giving away a signed photo of Tom Dwan from High Stakes Poker. To enter the contest, head to PokerGO's Twitter, Instagram, or Facebook and then like the Tom Dwan Photo Giveaway post and comment one thing you want for Christmas. It's that easy!
The first episode of High Stakes Poker Season 8 is only 2 days away sooooo time for ANOTHER giveaway!
For a chance to win a 🆓 Tom Dwan signed photo:
1. Like this photo♥️
2. Tag 2️⃣ friends who NEED to watch the new season
3. Comment one thing you want for Christmas pic.twitter.com/YFgpzsdtwP

— PokerGO (@PokerGO) December 14, 2020
Schwimer will be back later in Season 8 of High Stakes Poker, and he also spoke with PokerGO a second time and discussed poker in the trenches as a member of the Philadelphia Phillies and what home games looked like while on the road with the team. Schwimer may be the lone amateur on Episode 1 of High Stakes Poker, but he definitely doesn't sit back and let the pros run him over.
"Look, I'm not a bad player, but I'm not as good as anybody that I was sitting down with," Schwimer said. "I was able to catch some hands and make some really good reads I think as well."
Beginning Wednesday, December 16, PokerGO will be debuting a new season of High Stakes Poker every week. High stakes. Incredible line-ups. What more could you ask for? Make sure to watch all the new season of High Stakes Poker on PokerGO!
Connect with PokerGO on Facebook, Twitter, and Instagram. Use code "HSP" for $20 off an annual PokerGO subscription now!