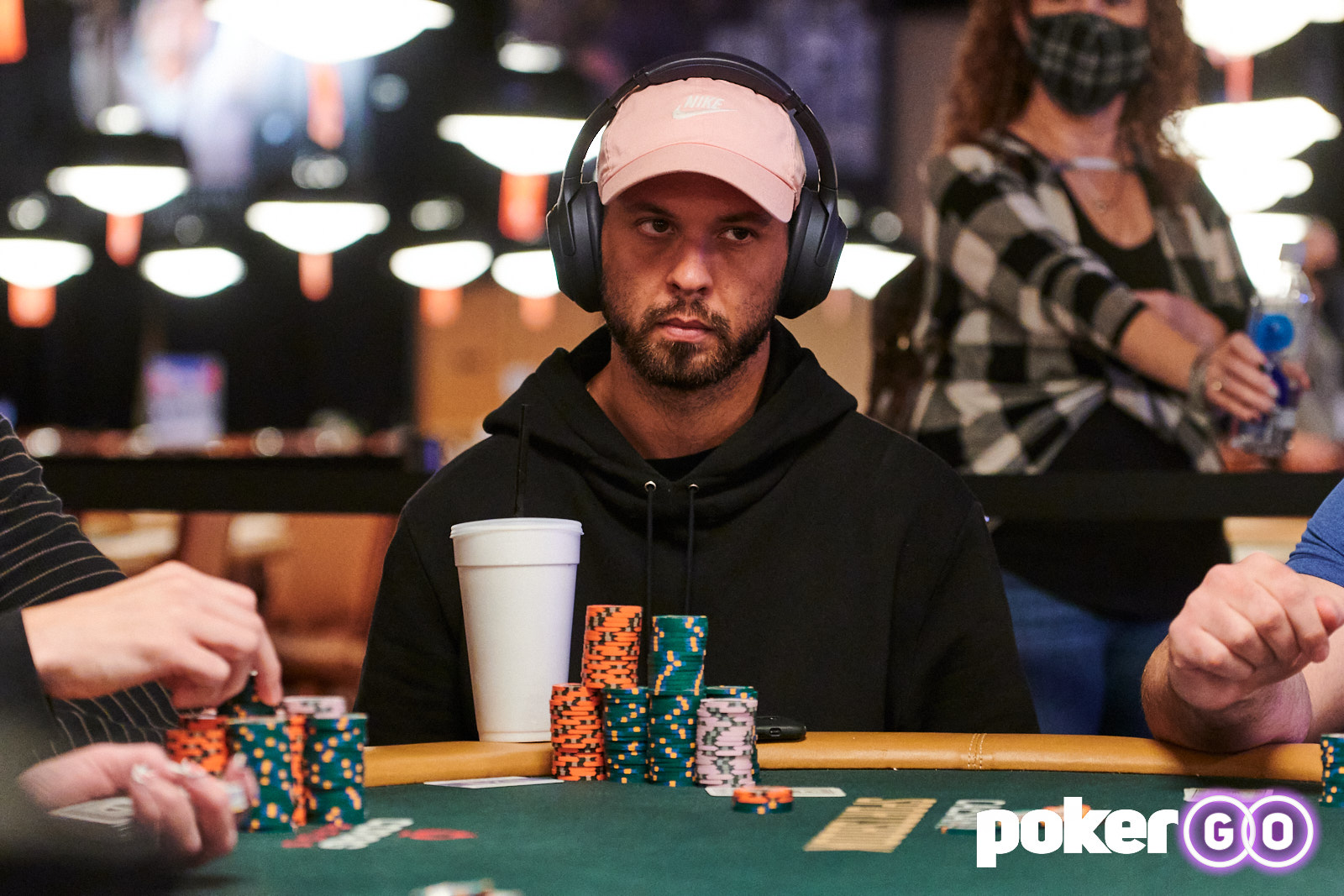 There are just 36 players remaining in the 2021 World Series of Poker Main Event. Leading the way is Hye Park with 29.5 million. He'll certainly will be one to watch going forward, as taking the chip lad into Day 7 of the WSOP Main Event is nothing to overlook, but there are also a few other top storylines that we'll be keeping an eye on. Here's what we're keeping an eye on and predictions on how things will play out.
Look Out for Demosthenes Kiriopoulos
Canadien Demosthenes Kiriopoulos, or just Demo Kiriopoulos, is an excellent player with a lot of top results. He's a World Poker Tour champion and enters Day 7 of the 2021 WSOP Main Event second in chips. He has more than $1.6 million in live tournament earnings that came prior to this run and now he's set himself up nicely to secure the biggest payday of his career.
In addition to winning the WPT Fallsview Poker Classic in 2019 for $392,059, Kiriopoulos final tabled the event in 2020 and took fifth for $95,013. Kiriopoulos won the 2011 Punta Cana Poker Classic for $136,949, came second in a $1,500 event at the 2017 WSOP for $242,978, and finished sixth in the 2018 partypoker LIVE Millions North America for $312,407. Kiriopoulos has cashed the WSOP Main Event before, coming in 493rd place in 2017 for $24,867.
Prediction: The biggest cash on Kiriopoulos' résumé comes from when he won WPT Fallsview for just shy of $400,000. Second in chips in the 2021 WSOP Main Event with 36 players remaining, Kiriopoulos has as good of a shot as any at bettering that career-best score. We're going to predict that he's going to do it, which would mean a 13th-place finish or better.
Joshua Remitio On the Run of a Lifetime
On Day 6, Joshua Remitio was open with his tablemates that he never cashed in an event with a buy-in above $300. Looking at his profile on HendonMob.com, we can confirm that to be true. Now, he's in the WSOP Main Event and going to Day 7 third in chips. The $10,000 buy-in WSOP Main Event is a far cry from the $100-$300 tournaments Remitio has played in Scottsdale, Arizona, but he doesn't seem one bit out of place at the table. With a big stack, good table demeanor, and an entertaining personality, Remitio looks to be right where he belongs. He's also got a decent rail supporting him as he goes deep, which is a great thing to have at this point in the biggest tournament in the world.
Day 7 should be a fun one for Remitio, who will be battling with fellow big stacks Koray Aldemir and Chase Bianchi to start the day.
Prediction: Every year in the WSOP Main Event, someone comes out of nowhere, in terms of their poker results, and goes on an incredible run. This year, Remitio fits the bill, with a career poker tournament résumé that includes just over $1,800 in winnings from three small cashes. How far will Remitio go? We'll predict he reaches the final table.
Aussie, Aussie, Aussie!
Sean Ragozzini is the lone Australian remaining in the field. He's earning his career-best score with this run in the 2021 WSOP Main Event, but he also entered this event with almost $600,000 in live tournament earnings. His three biggest scores prior to this one come from victories in events in Australia. The biggest was a win in the Star Sydney Champs High Roller for $153,826.
Like Joe Hachem famously did in 2005, Ragozzini will be carrying the Australian flag going forward as the last Aussie remaining in the WSOP Main Event.
Prediction: Ragozzini is 13th in chips entering Day 7. Although he may not be the most well-known name in poker, he's no slouch on the felt given his career record. Don't be surprised to see Ragozzini continue to push towards the final table. We predict he'll reach the final two tables and have a real shot at making the final nine.
All Skill for Chance Kornuth
We are all well aware of how good of a player Chance Kornuth is, and now he has a real shot to win the 2021 WSOP Main Event. Kornuth is 11th in chips with 36 players remaining. Despite not being one of the chip leaders, Kornuth should be considered one of the favorites in the field, not only to make the final table, but to win.
For all of his poker success, Kornuth has only reached the money in the WSOP Main Event twice. He finished 156th in 2012 and 184th in 2019. He's already earned his best finish in this event, but Kornuth won't stop until he's won it. There aren't many well-known poker pros left in the field, and Kornuth is very likely the most well-known of anyone left.
Prediction: It's always fun to have one name pro at the WSOP Main Event final table and Kornuth has the chance (see what we did there?) to give us just that in this event. Will he be putting chips in a bag at the end of Day 7? We'll say yes. His skill level and his experience are both top notch, and he's got plenty of chips to work with.
Connect with PokerGO.com on Facebook, Twitter, and Instagram. Use code "WSOP2021" for $20 off an annual PokerGO.com subscription now!