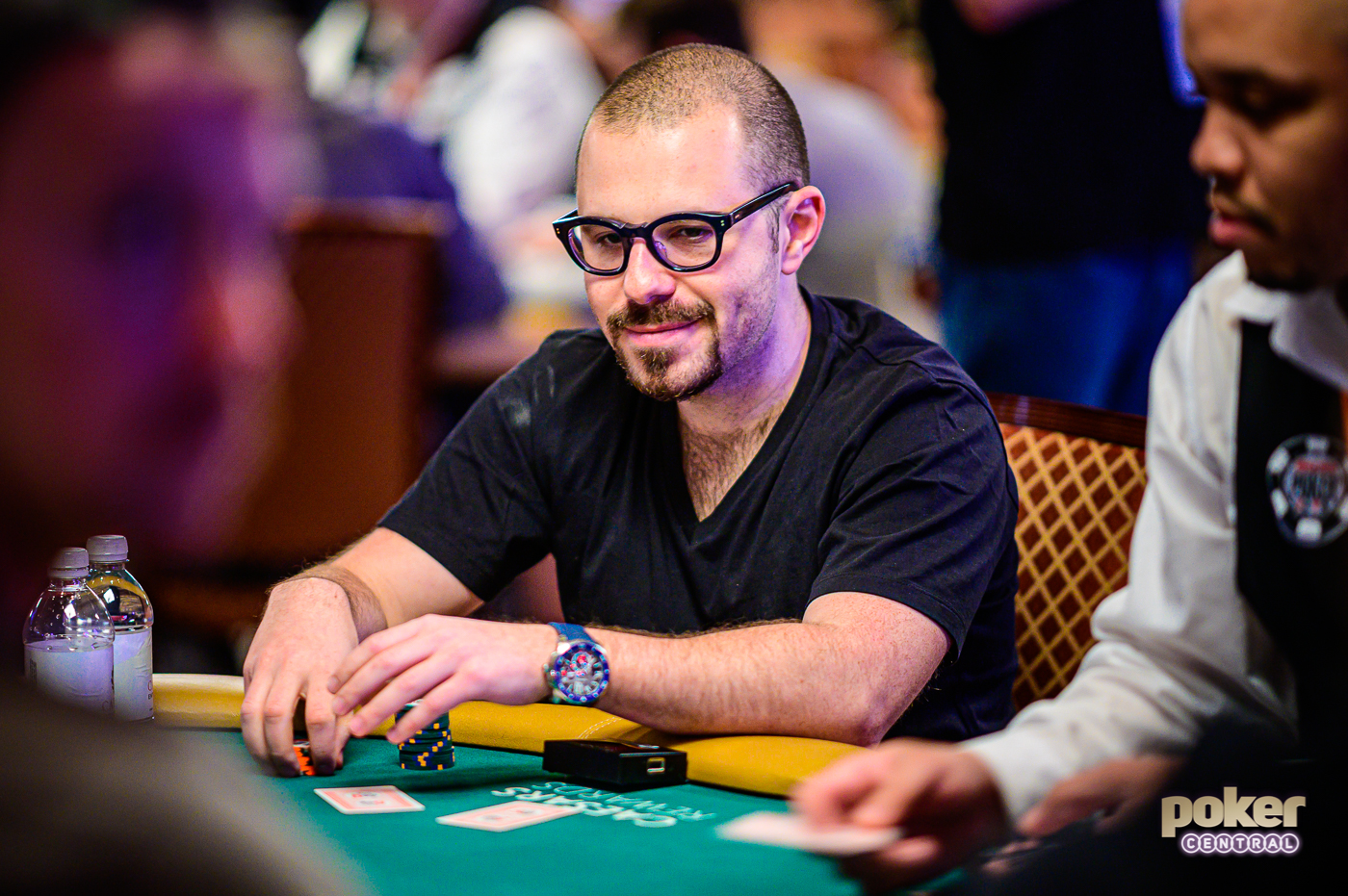 It's Day #25 of the 2019 World Series of Poker and just when you thought the greatest poker festival on Earth couldn't get any weirder, well, it does. From losing your shirt in a table game to a dealer incentive, today is a case of 'Anything Goes' in the poker world.
SMITH PUTS HIS SHIRT ON IT
Dan Smith is an easy man to please after a game of poker, a nice game of craps and he really gets comfortable. Sometimes topless, too.
Small incident at the craps table. Still feeling #primed for the 10k PLO. pic.twitter.com/ySewVAu8y0

— Dan Smith (@DanSmithHolla) June 23, 2019
HAIR WE GO!
What did Ari Engel achieve differently from other recent WSOP bracelet winners? Well, take a look.
bucking the bracelet trend… pic.twitter.com/XMj5q0p4r7

— Greg Jennings (@ZGregJennings) June 23, 2019
THE NEGREANUS TAKE AIM AT EACH OTHER ALREADY!
Before certain former WSOP Player of the Year winners get excited, 'DNegs' and 'ANegs' were only going at each other because they happened to be sat at the same table in the latest highly-popular WSOP Online event. While Mrs Negreanu was at home, Kid Poker was multi-tabling his $10k PLO journey with a little button-clicking. Versatile, that guy.
What are the odds that me and @RadioAmanda would start the WSOP online event… AT THE SAME TABLE!

A battle between DNEGS and ANEGS

— Daniel Negreanu (@RealKidPoker) June 23, 2019
DEALERS GET TOO MUCH FLACK?
Layne Flack here with our kind of forward-thinking. What's next – whoever deals fastest gets put into the $50,000 Poker Players Championship? Any dealers who can refill drinks while on roller-skates are bought into the One Drop? Let's not stop here.
The best thing the @wsop could do is have an incentive for dealers that work harder then others. Maybe an entry into the main event. Just something that would motivate the weaker dealers to work harder. It's not fair to the great dealers to have the same pay

— layne flack (@back2backflack) June 23, 2019
JESSE MAY TELLS A STORY OF A BOY WHO TURNED INTO A MAN
Luke Schwartz's maiden bracelet win pleased many people in the game, but perhaps none more so than Jesse 'The Voice of Poker' May, who recalls their fun together on television well.
In celebration of @__fullflush1__ first bracelet, here's a short article I wrote about him in 2011, when he had his first @WSOP cash. About time! pic.twitter.com/oDRKTr89Xf

— Jesse May (@ScurrilousMay) June 23, 2019
TEDDY KGB IS IN THE HOUSE
Just…don't touch his cookies.
This guy is the nuts @WSOP pic.twitter.com/wdFL7EHlrB

— Kharlin Sued 🇩🇴 (@kharlinsued25) June 23, 2019
ZACK ON TOP AGAIN IN WSOP PLAYER OF THE YEAR RACE
Dan Zack returned to the top of the WSOP Player of the Year leaderboard after his latest foray into the mixed games. With Zack now more than 650 points ahead of anyone except Upeshka De Silva, is he running away with the title?
Top 10 Leaderboard: 
| | | |
| --- | --- | --- |
| Position | Player | Points |
| 1 | Daniel Zack | 2,516.41 |
| 2 | Upeshka De Silva | 2,162.02 |
| 3 | Scott Clements | 1,837.33 |
| 4 | Ismael Bojang | 1,816.91 |
| 5 | Shaun Deeb | 1,788.30 |
| 6 | Ari Engel | 1,786.49 |
| 7 | Frankie O'Dell | 1,716.45 |
| 8 | Daniel Strelitz | 1,694.44 |
| 9 | Robert Campbell | 1,605.08 |
| 10 | Ben Yu | 1,591.28 |
Who'll become the latest player to win a WSOP gold bracelet at the 2019 World Series of Poker? You can watch the action unfold live today on PokerGO and CBS All Access as more coverage of the 2019 WSOP bracelet events takes place. Selected bracelet events will be streamed exclusively on CBS All Access in the United States.