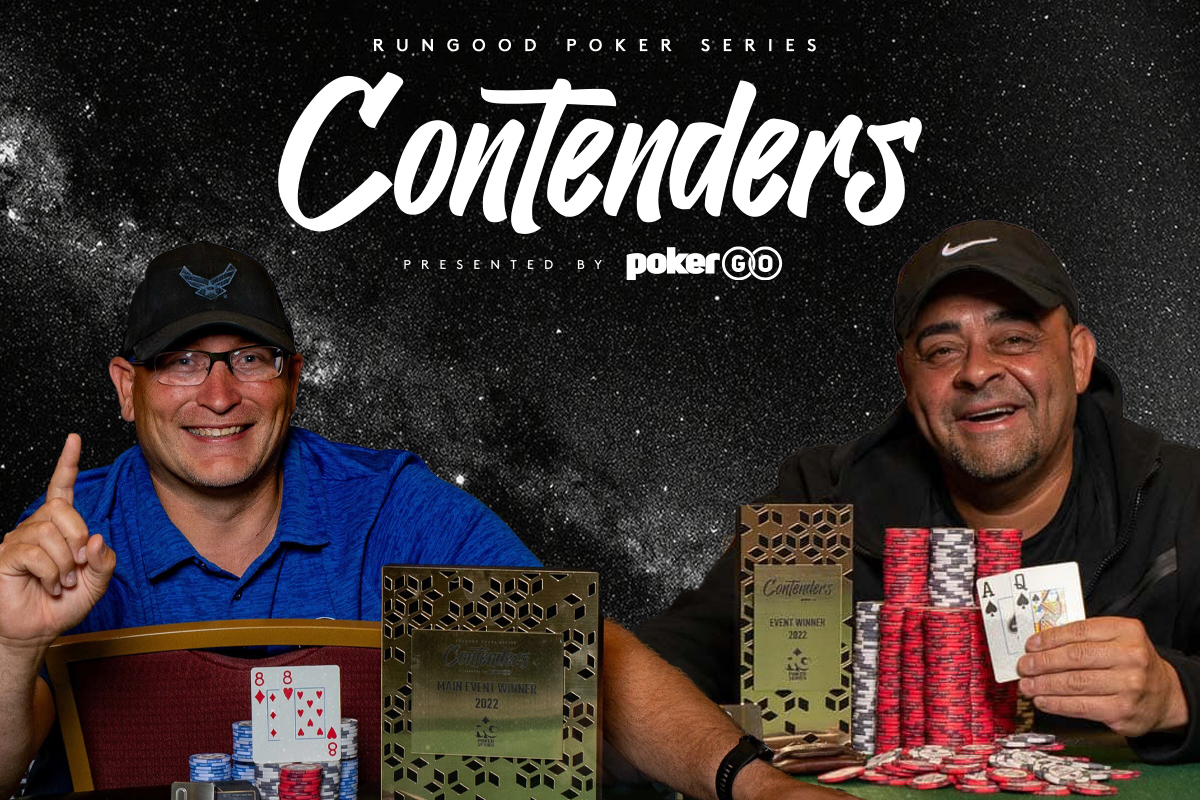 The Downstream Casino in Joplin, Missouri, hosted the All-Stars Comeback Tour Powered by PokerGO from May 17-22, 2022.
The eight-event schedule would also award two RGPS: All-Stars ProAM seats to Steven Rodriquez who won the $250 RunGood Deepstack, and Scott Brandau who won the $600 RunGood Main Event. Other event winners included Pat Hahn, Kevin Mount, Daniel Hughes, Brandon Robinson, Nathanial Simmerman, and Julie Walker.
The next event on the RunGood Poker Series schedule is at Horseshoe Casino in Tunica, Mississippi, from September 6-11, 2022.
RunGood Poker Series Downstream Casino Joplin Results

Event
Entries
Winner
1st Prize
$200 RunGood Seniors (50+)
232
Pat Hahn
$3,751
$160 Opening Night Guest Bounty
284
Kevin Mount
$7,832
$250 RunGood Deepstack
531
Steven Rodriguez
$18,000
$200 No-Limit Hold'em
107
Daniel Hughes
$5,138
$200 Pot-Limit Omaha
100
Brandon Robinson
$3,860
$200 Two Green Chip Bounty
N/A
Nathanial Simmerman
$3,400
$600 RunGood Main Event
794
Scott Brandau
$72,760
$200 Closer No-Limit Hold'em
89
Julie Walker
$4,557
Both Scott Brandau and Steven Rodriguez join 10 other RunGood Poker Series event winners who have qualified for the season-ending RGPS: All-Stars ProAM that will be held in December at the PokerGO Studio at ARIA Resort & Casino in Las Vegas, Nevada.
RGPS: All-Stars ProAM Qualifiers

PokerGO Qualifer*
Kasey Orr
Forrest Kollar
Noel Eicher
Huy Nguyen
Dakotah O'Dell
Nathan Hays
Max Le
Kenneth Nicoletti
Vladimir Grechnikov
Christopher Barnes
Scott Brandau
Steven Rodriguez
—
—
* Find out how to be the PokerGO Qualifier into the 2022 RGPS: All-Stars ProAM at the next RunGood stop.
Connect with PokerGO.com on Facebook, Twitter, Instagram, TikTok, and Discord. Use code "RUNGOOD" for $20 off an annual PokerGO subscription now!