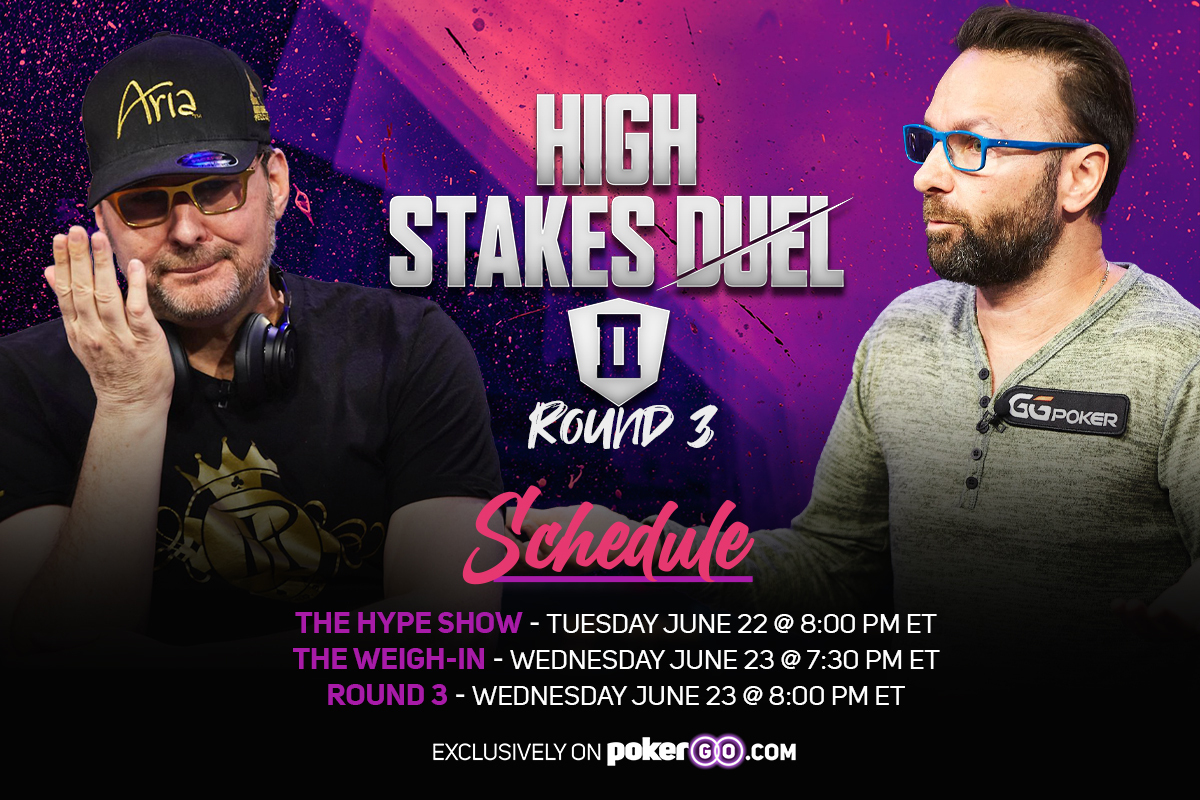 The third match has been scheduled between Phil Hellmuth and Daniel Negreanu as they square-off for $400,000 in Round 3 of High Stakes Duel II on Wednesday, June 23, at 8 p.m. ET exclusively on PokerGO.com.
Viewers will be treated to three different shows across the PokerGO.com platforms on both Tuesday and Wednesday.
The Hype Show returns on Tuesday with commentators Ali Nejad and Maria Ho discussing everything about the upcoming $400,000 match between Hellmuth and Negreanu. The show will be available on both PokerGO and PokerGO's YouTube channel on Tuesday, June 22, at 8 p.m. ET.
Wednesday will have two shows for High Stakes Duel II viewers beginning with The Weigh-In where Nejad will speak to both Hellmuth and Negreanu at 7:30 p.m. ET. Following the two players getting everything off their chest, they will sit down to battle at 8 p.m. ET where there will be $400,000 on the line in Round 3. The Weigh-In will only be available exclusively on PokerGO.com, while the Round 3 match will see a 30-minute preview on PokerGO's YouTube channel while the entire match will be available on PokerGO.com.
Read the High Stakes Duel II | Round 2 recap here.
In Round 1, Hellmuth staged a remarkable comeback after being down to roughly 3,000 of the 100,000 chips in play. However, Round 2 was a roller-coaster battle between both players as there were 16 lead changes throughout the match before Hellmuth closed it out on the 234th hand when he put Negreanu all-in with ace-four and Negreanu called all-in with pocket eights only to be outdrawn as Hellmuth hit a runner-runner flush to lock up the $200,000 prize pool.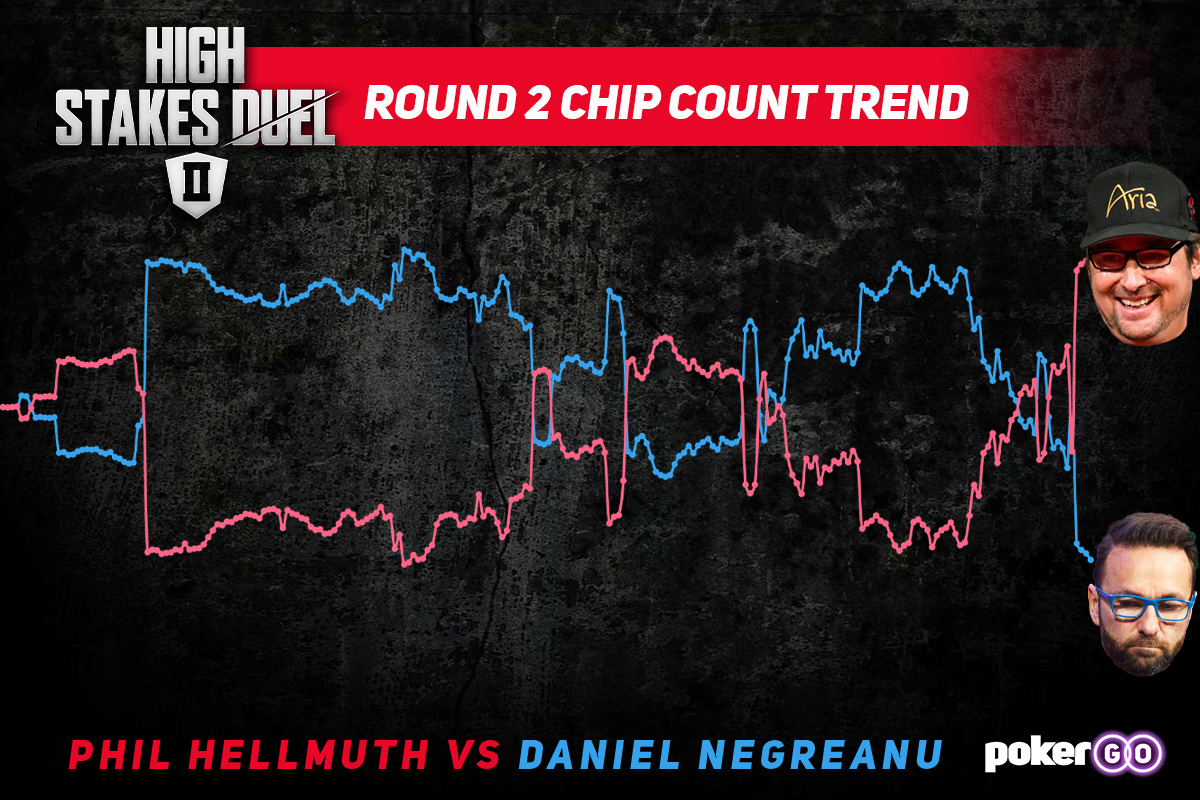 Hellmuth has now secured an amazing five consecutive High Stakes Duel victories and will be hoping to make it six and be given the option to cash out the $400,000 prize pool if he can beat Negreanu this Wednesday. However, Negreanu is still looking for retribution and a bid to see the championship belt change hands.
The only way to find out is to watch High Stakes Duel II | Round 3 exclusively on PokerGO.com on Wednesday, June 23, at 8 p.m. ET.
Connect with PokerGO.com on Facebook, Twitter, and Instagram. Use code "HSD3" for $20 off an annual PokerGO subscription now!