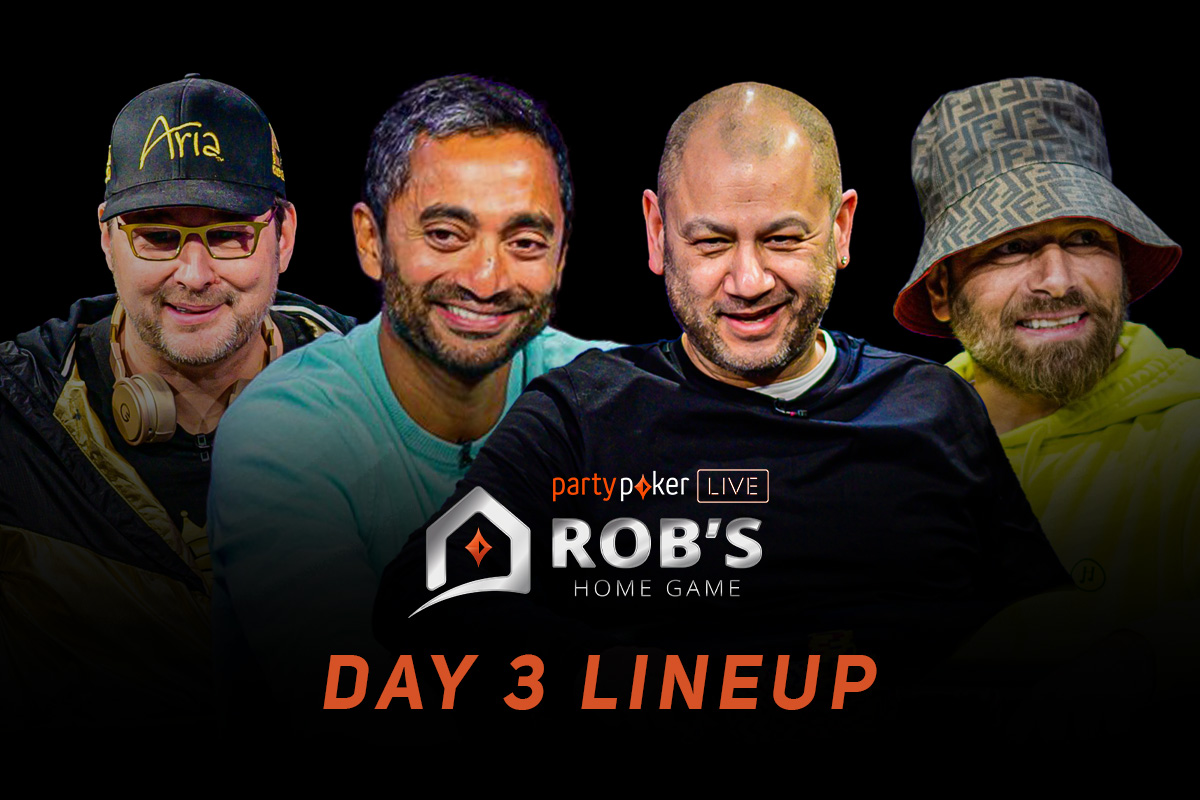 Can the action get any crazier on Rob's Home Game on PokerGO? We're about to find out on the third night of action as some of the biggest action players in the world are squaring off playing for sky-high stakes!
Last night the action was hot and heavy as Jason Koon and Sam Trickett joined the fun to battle with Rob Yong, Dylan Gang, Rick Thompson, Evan Sofer, and poker's favorite champ: Phil Hellmuth. As seen in the clip below, Hellmuth was involved in a very interesting hand that's well worth another watch!
Could @phil_hellmuth have doubled with a different line? @Joeingram1 and @Bhanks11 break down one of the most interesting hands from Day 2 of #RobsHomeGame: https://t.co/9jSNu0Sg9K 🤔 pic.twitter.com/N16vhJRPv3

— PokerGO (@PokerGO) December 12, 2019
Diving into today's action, we're bringing back some of your favorite high stakes players who are unafraid to put their money on the line!
Rob Yong, the game's host, is obviously back after a rough second night of play while Phil Hellmuth will try to turn back-to-back winning nights into a real streak. Jean-Robert Bellande and Rick Salomon return after a one-night absence and Chamath Palihapitiya and Sean Perry are making their Rob's Home Game debut.
Tune in for live action at 6:00 pm ET as the $500/$1,000 No Limit Hold'em game with a $1,000 big blind ante continues inside the PokerGO Studio in Las Vegas.