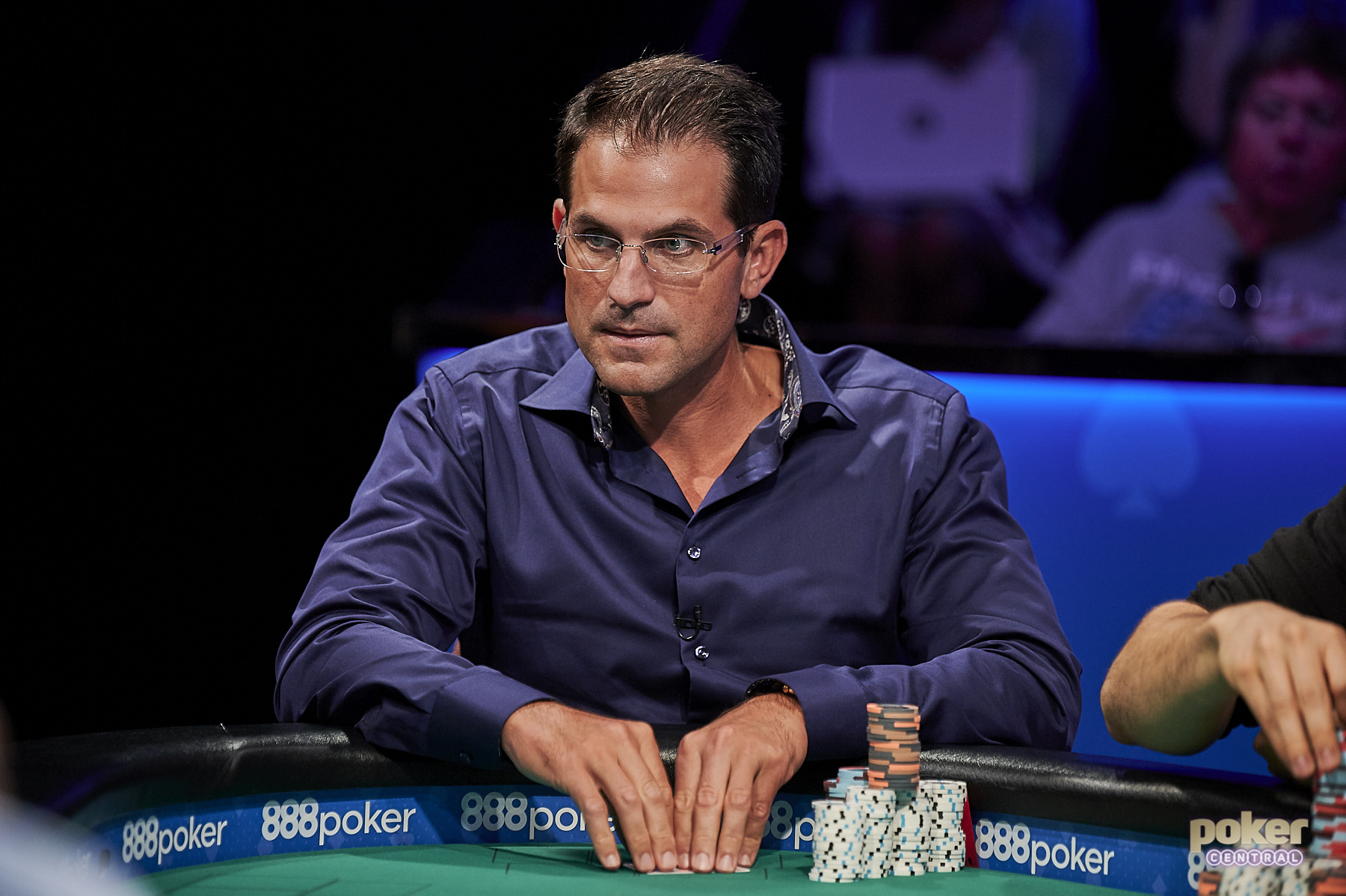 Brandon Adams had the kind of summer that almost all the poker professionals who pitched up at the Rio All-Suite Hotel & Casino would swap theirs for. A bracelet win at long last, combined with over a million dollars of profit mean that Adams, known as 'Dr. Octagon' online at WSOP.com won big in Las Vegas. We caught up with him as he prepared to end his time in the poker paradise.
PLANNING FOR THE WORLD SERIES
Shortly before the World Series, Adams was on a break. To track this back, his last result prior to the 2019 World Series of Poker was at the U.S. Poker Open in February, when he came second in the eighth event of that series, the $25,000 Mixed Game event, winning $150,000. Thereafter, the plan was always to factor in rest time before a more concentrated Series schedule.
"I changed around my schedule to focus on the big Aria events," Adams admits. "I played Poker After Dark and some cash in Vegas in May, then I was away for all of June. It was a crazy summer.  I didn't step foot in Vegas in June.  I think it helped me a lot to be fresh when everyone else was somewhat depleted."
When Adams returned to Sin City in July, he was in a focused mood. That was reflected in his results.
Brandon Adams' Results at the 2019 World Series: 
| | | | |
| --- | --- | --- | --- |
| Date | Tournament | Place | Result |
| 3rd July | $3,200 NLHE Online Event #74 | 1st | $411,561 |
| 7th July | $800 NLHE Online 6-Max Event #76 | 122nd | $1,989 |
| 8th July | $50,000 NLHE High Roller Event #90 | 4th | $500,282 |
| 11th July | $100,000 NLHE High Roller Event #83 | 5th | $611,258 |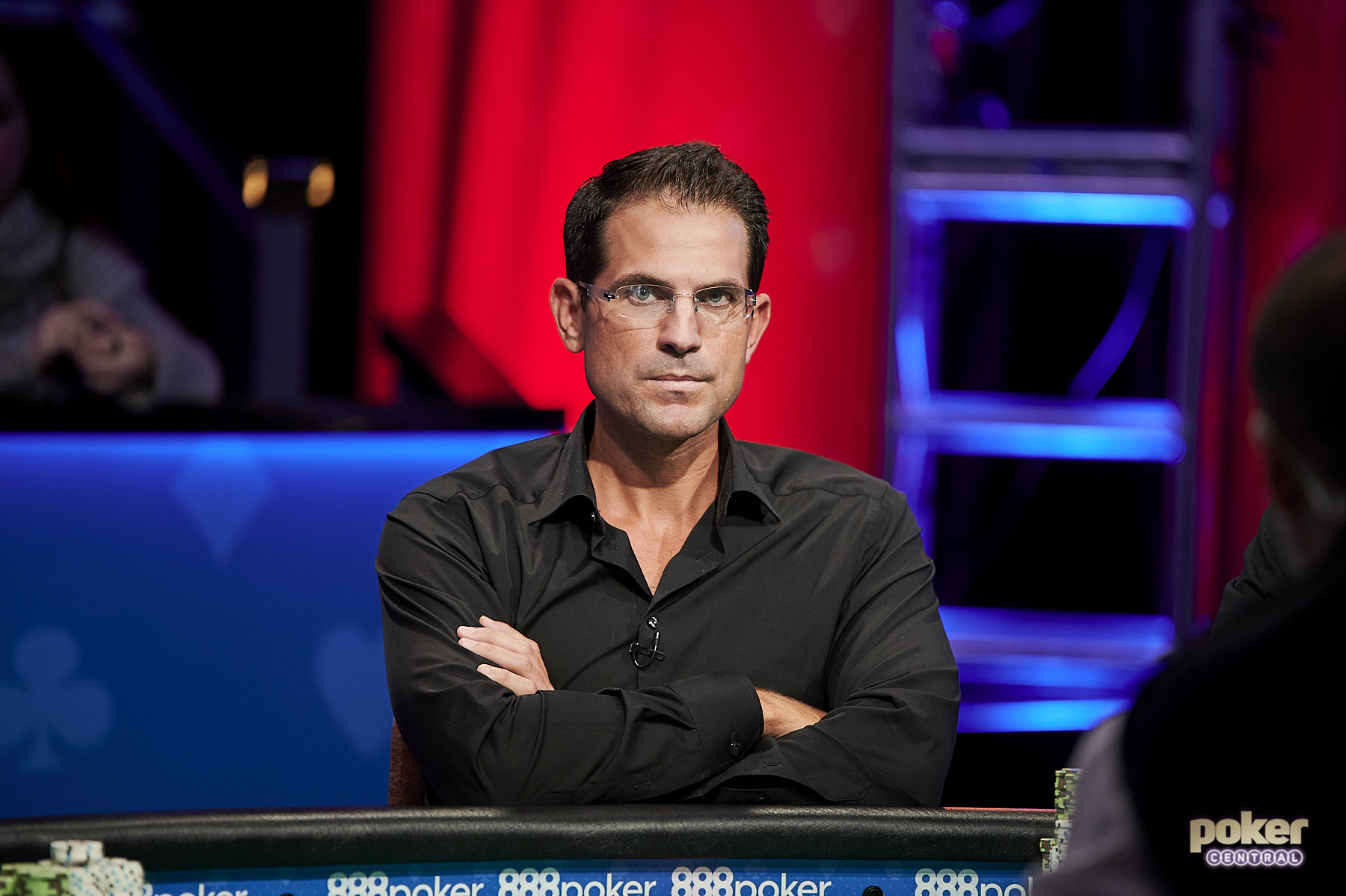 THE FEELING OF BEING A BRACELET WINNER
Winning that first bracelet as July kicked off was a special feeling for the popular 40-year-old poker professional.
"It feels amazing to [have won] the bracelet. I played well and ran like absolute fire. It was a strange situation because I registered after some early misfortune in the Main Event."
Adams was running bad in the biggest tournament of the summer, and decided to register in the online event he would eventually win at around 3.00pm. At the time, he had less than half a starting stack in the Main, and used his experiences at the virtual felt to enjoy the table in the Rio more.
JOKING AROUND AT THE TABLE
"At first it was a bit of a joke. I had a very friendly table. I'd let the guys next to me know if I got all-in [in the online event] and we'd celebrate when I held.  I was living in a parallel world where I ran like solid gold on the online felt while being dealt absolute bricks in the Main."
In an experience he now credits with being 'bizarre but fun', Adams says that at 9.00pm, he was nursing a short stack in the Main Event but becoming increasingly immersed in the online action. With 30 minutes of the day remaining inside the Rio, he was all-in and at risk with king-queen on a queen-high flop of Q-8-3. His opponent held pocket threes, and after the run-out, Adams' Main Event was over.
"I then made my way to the Rio cash game area, where I sat alone at an empty table and did not move for five hours. It was my first time playing online poker in eight years."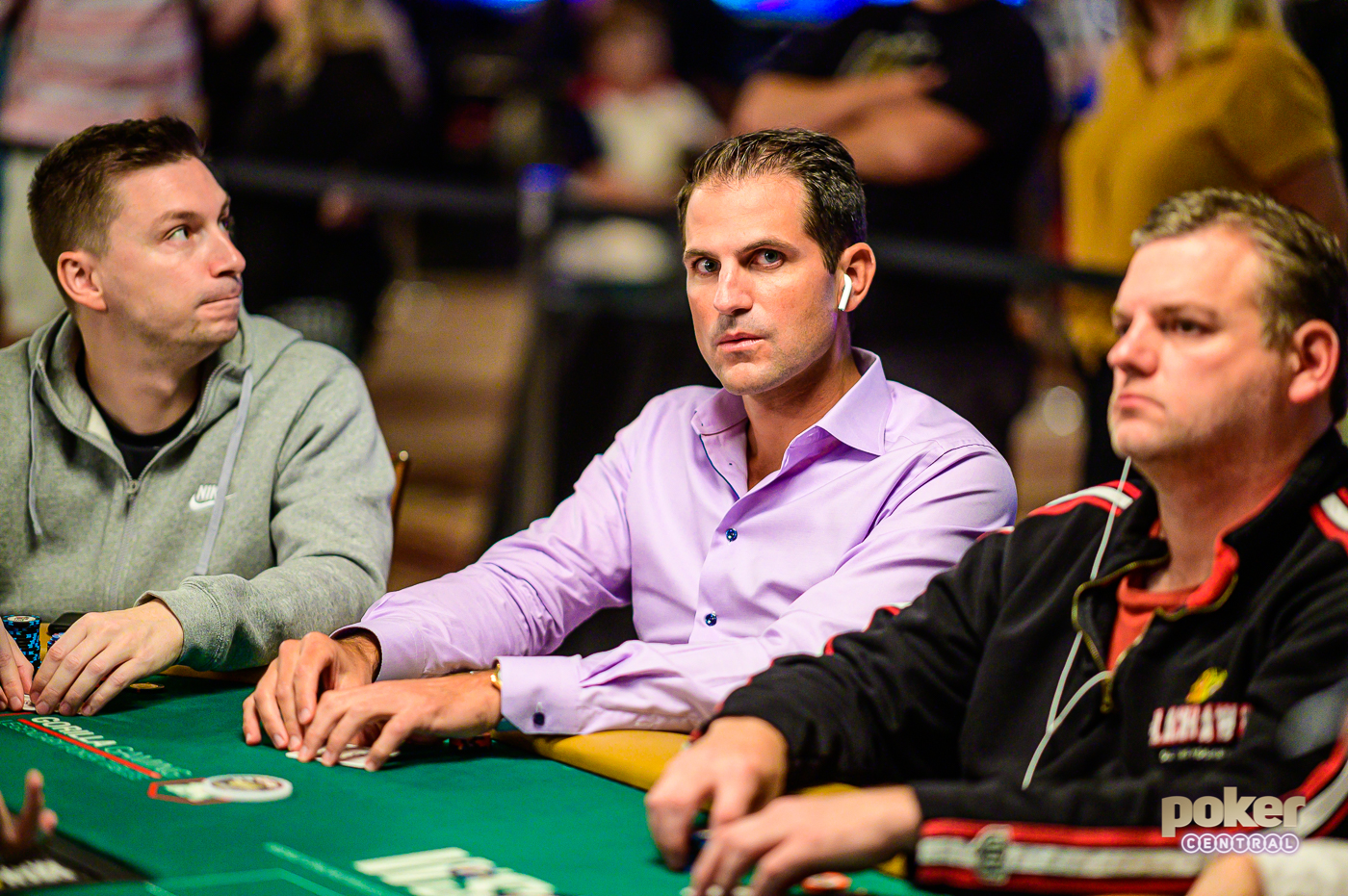 MAINTAINING POWER
No-one could tell it was Adams' first foray online since Black Friday. Cutting a swathe through the field, Adams was sat motionless inside the Rio for most of the night as he made his way to the final table on both his iPad and cell phone. He even needed the help of the battery-pack sellers in the Rio hallways along the way.
"The prospect of dead batteries or terminated internet connections seemed like live possibilities at several points. Stress resilience has always been one of my strengths as a player, and I felt like the event was an interesting test in that regard."
By the end of the tournament, Dr. Octagon had surrounded the bracelet and winning prize money of $411,561. Despite this success, Adams is still on the lookout for a live win in Vegas' flagship summer poker festival. He got mighty close, however. After cashing in another online event just 5 days after his maiden bracelet win, Adams then entered both $50,000-entry and $100,000-entry WSOP High Roller events.
THE FUTURE OF ONLINE WSOP EVENTS
"I imagine that online bracelet events will become increasingly common over the next five years. In the future, an online bracelet winner will feel natural. As a 40-year-old bridging the gap between old school and new, it feels kind of like a half bracelet, maybe."
Adams has no need to maintain such modesty, having proved himself not just online over this summer, but at the live felt over several years. He's amassed winnings totalling $5.1 million in tournaments in his poker career and is a much-feared if well-liked opponent at the highest stakes.
"The online environment makes it easier to hold a 6-player or 8-player tournament, and of course you see ten times as many hands online as opposed to live.  You could argue that it's a stern test of poker skill deserving of a bracelet."
WHAT'S BEHIND THE MAGIC?
What does Adams put his run down to this summer – variance? Concentration? Focus?
"Obviously, there is a lot of luck that goes into making final tables, but the timing isn't a complete accident.  I work on my game on a fairly continuous basis and I strive to be in a good physical and mental state."
If there's a player who is a constant threat in any environment, it's Brandon Adams.
I am of course looking forward to the Poker Masters later this year.  It's my favorite event. I'm also considering the British Poker Open in September."
One thing is for sure – if Adams is playing, then the game is going to get tough.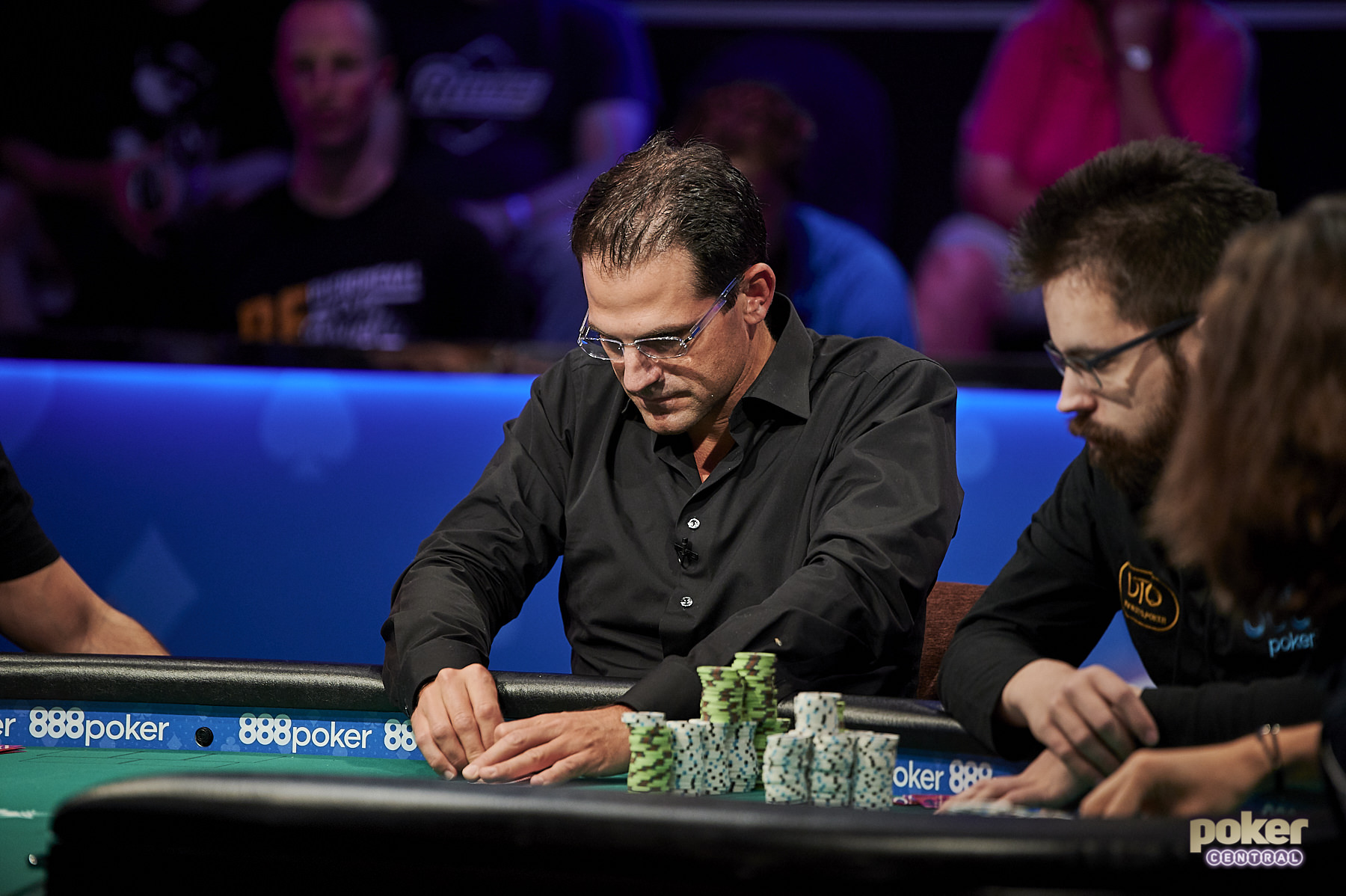 Subscribe right now to the Poker Central Podcast and make sure that you never miss another minute of action. New to PokerGO? You can get right into the action. Subscribe right now.