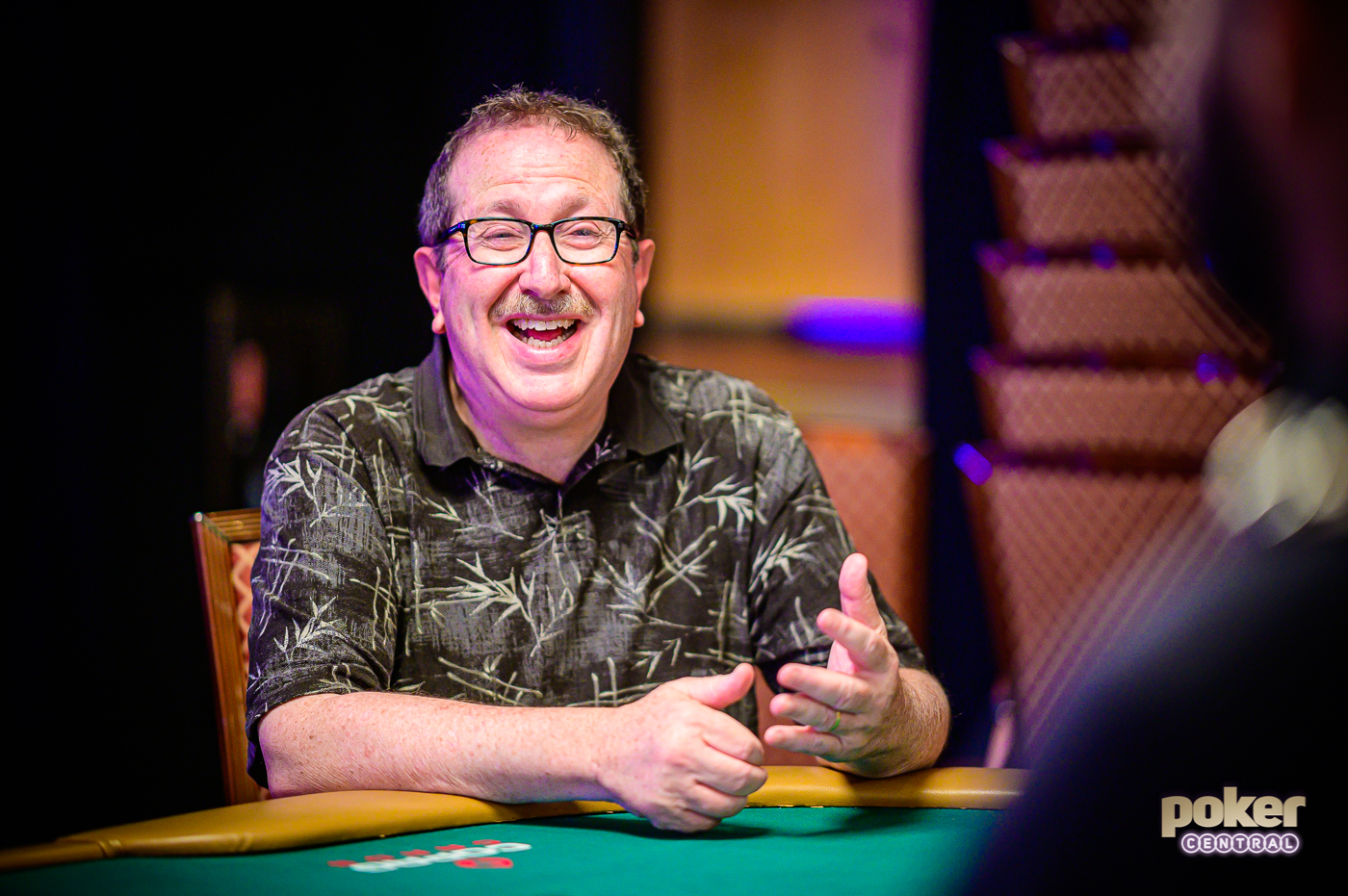 On Monday night, the first season of The Big Blind on PokerGO came to its epic conclusion with a three-way battle between Norman Chad, Alex Jacob, and Ben Yu. Relive that entire battle on PokerGO right here or keep reading to get Chad's thoughts on the show, the outcome of the finale, and a very exciting two-day battle inside the PokerGO Studio next week!
The Big Blind on PokerGO
Having played his way through three rounds of poker trivia action by winning all three rounds, Chad was clearly the favorite coming into the final where went up against two Ivy leaguers, but things were not smooth sailing all the way through the final.
"I got lucky in several key spots during the Big Blind. When I was way off guessing a number on a river question, my opponent was off further. And I must've caught Alex and Ben on off days because each of them could divide their IQ by five to get to mine."
The Big Blind was colored by a never-ending stream of banter on social media, lead by the champ himself as evident by this Tweet.
Why I have a big edge on masterminds @whoisalexjacob and @benyupoker in 'The Big Blind' championship on @PokerGO at 8 pm ET:

If you ask me what is 2 + 2, I will tell you 4.
If you ask them what is 2 + 2, they'll explain why it might not always be 4.

THEY ARE BRAINIAC LOSERS.

— Norman Chad (@NormanChad) January 6, 2020
Claiming that luck was a big factor in his win due a sizable lead held into the final two rounds of play where a correct bet size and hole cards needed to be guessed, Chad faded Jacob and Yu's guesses as they both went 0 for 2 to close out the finale.
Chad collected the $15,000 top prize for winning the first season of The Big Blind while Jacob and Yu received a $10,000 and $5,000 payout. When asked about the show format and how he enjoyed it, Chad responded in his traditional style.
"When I first heard about the format, I thought it was stupid. Then again, when first hear about ANYTHING, I think it's stupid. Then, even though I figured I would be one-and-done on the show, I found myself enjoying the whole thing. Great topics, nice to compete, friendly and unfriendly banter — sort of in my wheelhouse."
Hosted by Jeff Platt, Chad had some kind words to say about the man with whom he bantered continuously throughout each episode of the show.
"When I first heard Jeff Platt was hosting, I could not imagine how many people must've turned down the gig. I mean, how many people have to say NO before you get to Jeff Platt? Well, as it turns out, he was tailor-made for the job. I was shocked and awed by his agility in the hosting chair. Really. He was terrific."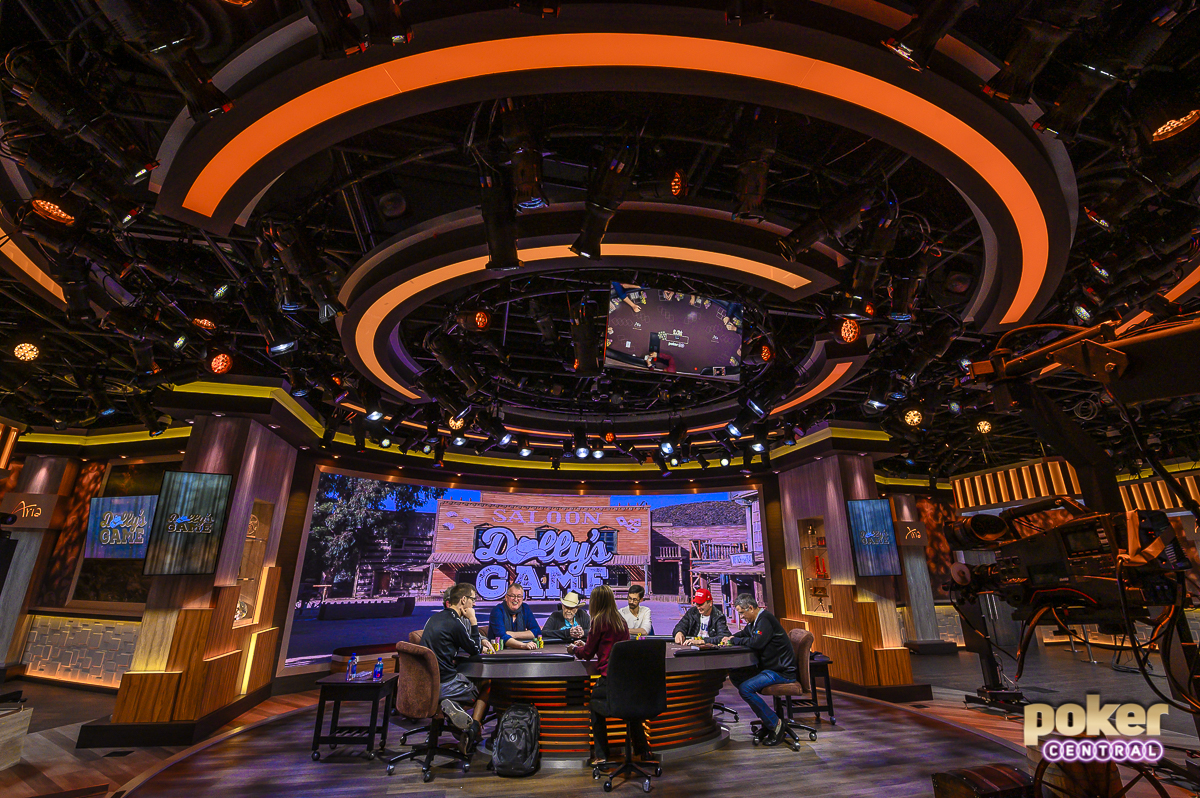 Norman Chad's Mixed Game on PokerGO
In an attempt to parlay his The Big Blind winnings, Norman Chad will be the centerpiece of Dolly's Game on PokerGO next week. In a $50/$100 H.O.R.S.E. game where he'll be flanked by famed music producer Steve Albini, Karina Jett, Owais Ahmed, Matt Vengrin, Randy Ohel, Eric Rodawig, Ali Nejad, and David Tuchman.
On this game, and how it came together, Chad said, "The Dolly's Game thing, like most things in my life, came together as a complete accident. Brandon Shack-Harris sent out a tweet last year, half-jokingly talking about having a costume-ball home mix game sometime."
"A couple of months later, I decided to take the initiative of tweeting everyone on his invite list to see if we could actually put together a home game at my house in LA or somebody's house in Las Vegas in January or February. PokerGO producer Zach Ralston saw the tweets and suggested we might do it on PokerGO, and so we pretty much decided to move the home game to the PokerGO studio."
This will mark the first time a straight H.O.R.S.E. game is being streamed on PokerGO under the Dolly's Game umbrella and Chad is hoping to showcase these games to an audience that's mostly used to seeing No Limit Hold'em.
"I hope these games provide a good amount of entertainment and allow people to familiarize themselves with other poker disciplines that aren't No Limit Hold'em. The more people learn these games, the better it is for the growth of the industry. Yes, razz can be FUN."
Chad himself is an avid mixed game player who prides himself in never having played a single hand of No Limit Hold'em cash, and the only Hold'em he's played in tournaments are in charity events. It's going to be interesting to see if the iconic voice of the World Series of Poker Main Event can use the skills honed at Hollywood Park in LA's $20/$40 and $40/$80 limit games will shine through under the bright lights of the PokerGO Studio.
You're not going to want to miss this action next week as Chad's already making some big promises about the entertaining nature of the proceedings!
"I am more entertaining on the felt than I am skillful — trust me, they love to have me in the game for both reasons."
Subscribe right now to PokeGO to not miss any of the action, relive The Big Blind, check out the partypoker LIVE UK Millions event that's going on right now or jump into Stories from the Felt featuring Steve Albini.