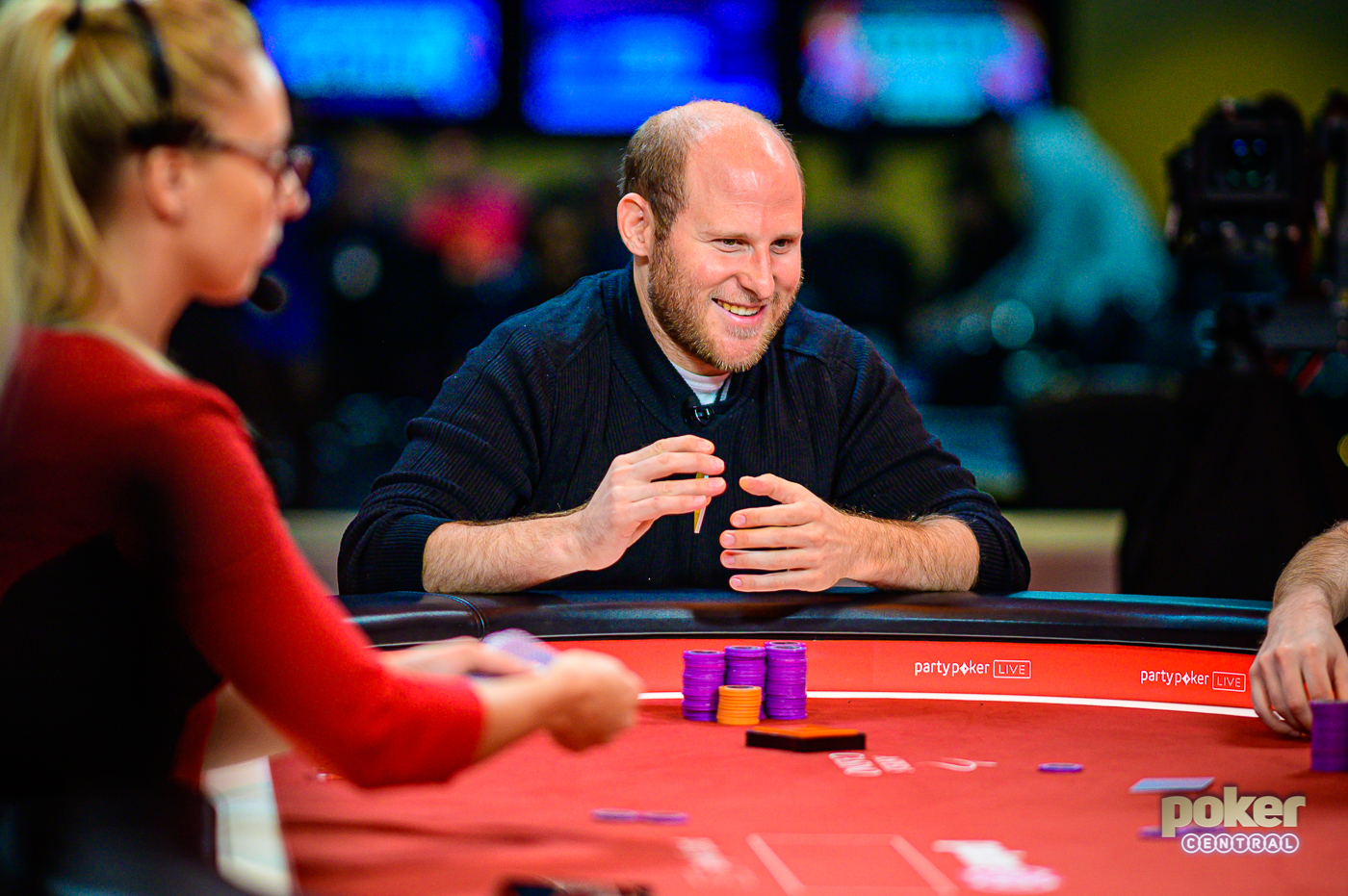 Luc Greenwood arrived in London determined to make the most of his latest poker excursion in Europe. The Canadian, who had won $1.5 million in live tournaments since the start of July this year before even playing the £10,000 NLHE British Poker Open event he won today, has become one of the world's most feared, yet universally popular, players.
Read all about Luc Greenwood's Event #1 win at the British Poker Open right here. Follow the Poker Central Live Reporting of the British Poker Open right here.
KEEPING THE HEAT
"Since the WSOP I've been on an insane heater for the last four months," says Greenwood. "I've been playing poker for a really long time and I think I have matured as a person and that's helped me focus on playing my cards the right way, not getting emotionally invested."
Greenwood was once a University student and can look back on a time where he'd play poker in his sweatpants with his feet up. Nowadays, he has to bring a lot more to the table to be able to compete.
"I have to be very attentive to everything, staying locked in and focused. I've put in a lot of work on and off the table. It gives you a certain amount of confidence and my mind is a lot clearer now."
DISCIPLINE AND FOCUS
Coming into play in the opening event, Greenwood was just off the plane, tired and could easily have blasted off £10,000 or simply not bothered. Instead, he ground it out, sitting around starting stack most of the day, winning some big pots towards the end of the day. That maturity how spoke about helped him time his move up the leaderboard. Today's final was another chance for Greenwood to learn as well as win.
"Going into the [final] day, I was tied for the chip lead but I only had a third of the chips, so I knew it was kind of going to be a while because everyone at the table was a really tough player. I thought everybody played really well I thought I got a chance to see some of the hands reported on the stream."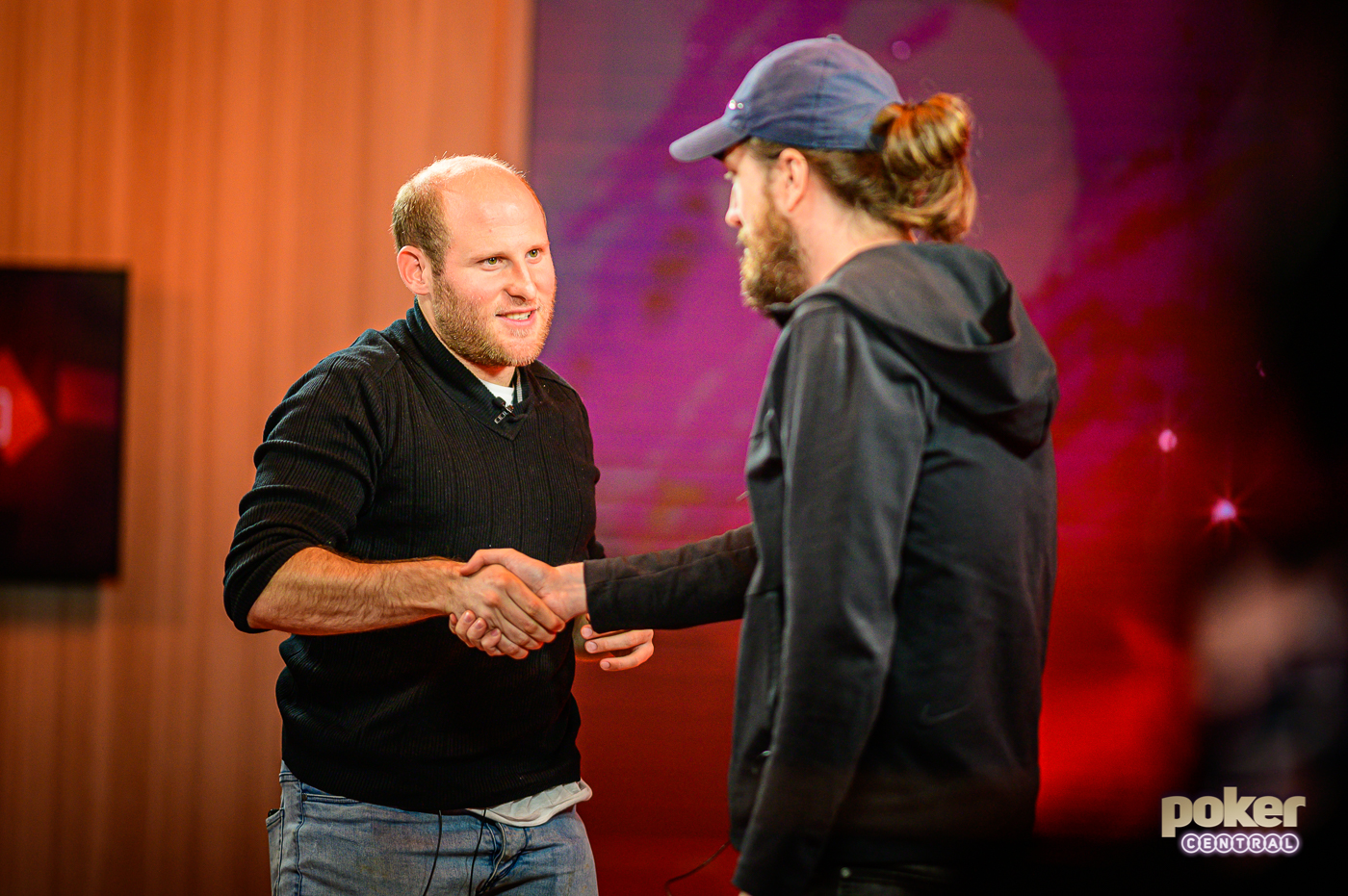 Highly competitive, Greenwood clearly relishes the challenge of taking on more of the elite players who he shares the rarefied air with at the stakes he plays. Despite being chip leader at the first break in today's final, the chip lead changed hands multiple times and his stack was worth just 30 big blinds at that break compared to over 70 big blinds at the start of play.
"It could have gone either way. Once we got into the money, I won two big flips. A lot of tournaments come down to big cards, especially in this one, because with 30-minute levels, you can have no regrets."
CHARITY STARTS BACK HOME
Greenwood discussed the vagaries of tournament poker with his heads-up opponent, Steve O'Dwyer, after the event's conclusion. Clearly, Greenwood loves the format, so much so in fact that he's helping to organize a charity event when he returns to his native Canada later this month after a lengthy period of travel.
"On September 13th, we're doing a little charity poker event to raise some money to send some kids to camp, so I have to be back home for that. My original plan was to stay and play the £100,000 No Limit Hold'em event, but I might end up changing my flight depending on the turn out for other events."
BROTHERLY SUPPORT IS CRUCIAL
Surely Greenwood will be tempted into staying if it means that he could win the series overall, after all, another trophy on the family mantelpiece would be most welcome. Luc Greenwood's brothers Max and Sam have had a huge influence on his career.
"Max doesn't play as much anymore, but I talk to Sam about poker every day, I've been playing since I was 18, there are so many guys I've been friends with for 5-10 years and they've all contributed to my success, either by talking through hands or providing support. It's like my family – when other people have confidence in you, it's easy to have confidence in yourself."
There are few players in poker who can have much more confidence than the youngest Greenwood brother right now. With £119,600 in the bank from the opening event of the 2019 British Poker Open, we might be about to see just how long the heater goes on right here in Britain.
Want to watch the action? Subscribe right now to PokerGO. Keep tabs on all of PokerGO's live events by checking the schedule right here.