As the 2018 World Series of Poker Main Event built up to its climax: the final table, it was Michael Dyer who dominated the action. For most of Day 7 and nearly 120 hands at the final table, Dyer seemed to be in full control with his aggressive style, but then the wheels started coming off.
Finding his way into the ninth day of play, Dyer returned to the main stage with just 16 big blinds and exited when his ace-ten couldn't find a way to beat the ace-jack of chip leader Tony Miles. Dyer was quiet and subdued during play and in his interviews, didn't stand up when there was an all-in, and nor did he have a loud rail like most his opponents, but the experience didn't mean any less to him.
With a smile, Dyer hugged both Miles and John Cynn on his way out, collecting $3,750,000 and putting his name among a select few who've ever come this close to winning poker's most prestigious event. Reflecting on the entire experience, Dyer put into words how special it all was.
"I mean, I wanted a little more but this was pretty good and I can't complain about third place. This is so much more than you can dream of when you start the tournament."
Reflecting back on his aggressive playing style and a never-ending string of bets on a variety of streets, Dyer drew up his biggest smile and said, "I like to bet!"
"When you bet there's a non-zero chance you're going to win the pot, so I just tried to do a lot of betting," Dyer laughed.
Analyzing his own play, the aggression he showed and perhaps not slowing down in certain spots, Dyer was very straightforward.
"I just like to see how my poker goes. My game was built on mistakes, and sometimes I'm wrong and I'm not really too upset about it. I just try to learn from it and do better the next time."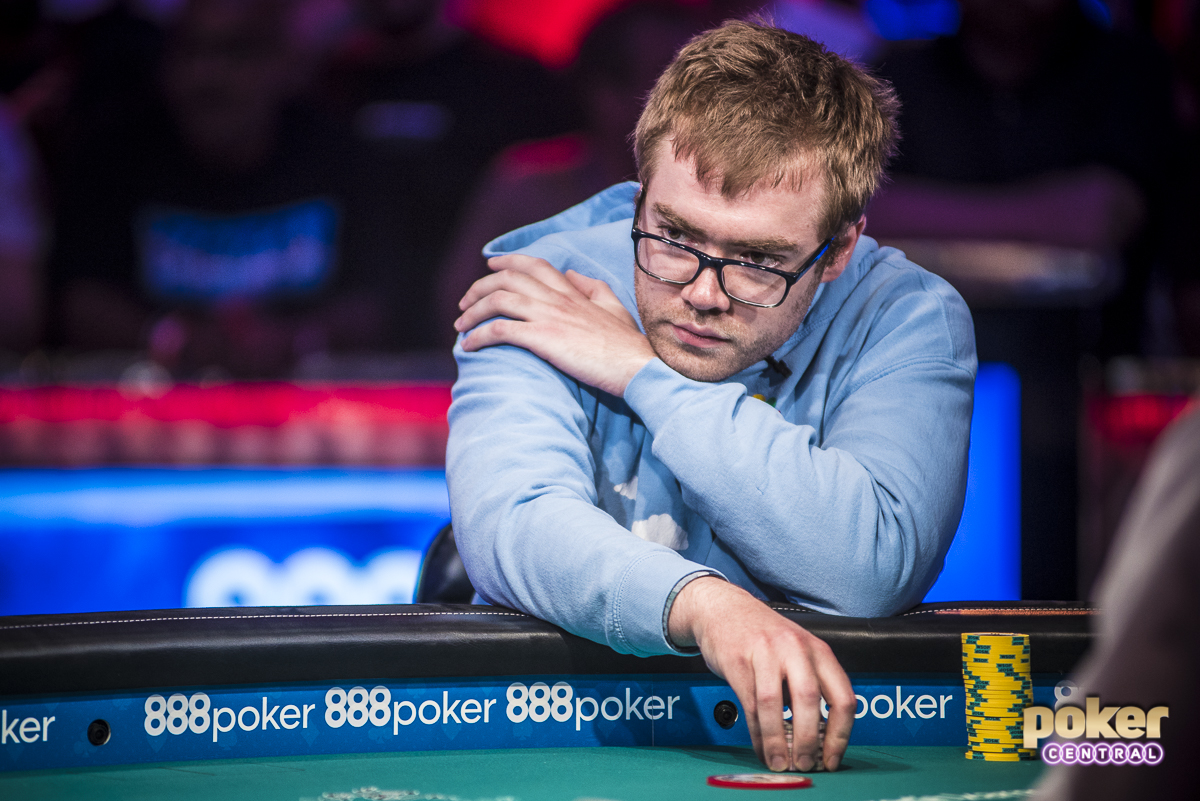 Dyer said that he wasn't influenced by the bright lights and loud rails, feeling comfortable and confident in the decisions that he made throughout the tournament.
"It's hard to be perfect," he said with a smile, "I'm not always right, but I had a thought process for all my hands."
Admitting that this score is a great boost to the bankroll, Dyer explained that we might see him in some more big live events but that his focus will always lie on online poker. When it comes to his lifestyle though, the third-place finisher in the Main Event doesn't foresee any changes.
Not a fan of watching poker, Dyer didn't watch any of the footage of the final table, nor did he have someone watching the feed for him, relying solely on his poker acumen.
"I played the poker that got me there and I can't really try to change it in that moment. At that point, you just run with it, and I got third, and that's awesome."
Before disappearing into the Las Vegas night to let it all sink in, Dyer was asked about the final two players duking it out for the Main Event bracelet and $8.8 million. With a tremble in his voice, Dyer complimented both Miles and Cynn with their play.
Michael Dyer played his game and stuck to it, bringing him awfully close to winning the 2018 Main Event. After a nice meal and some well-deserved rest, he'll be back at the tables both live and online to continue to do what he loves: play poker for a living.
Watch the heads-up between Tony Miles and John Cynn live right now on ESPN and PokerGO in non-ESPN markets.