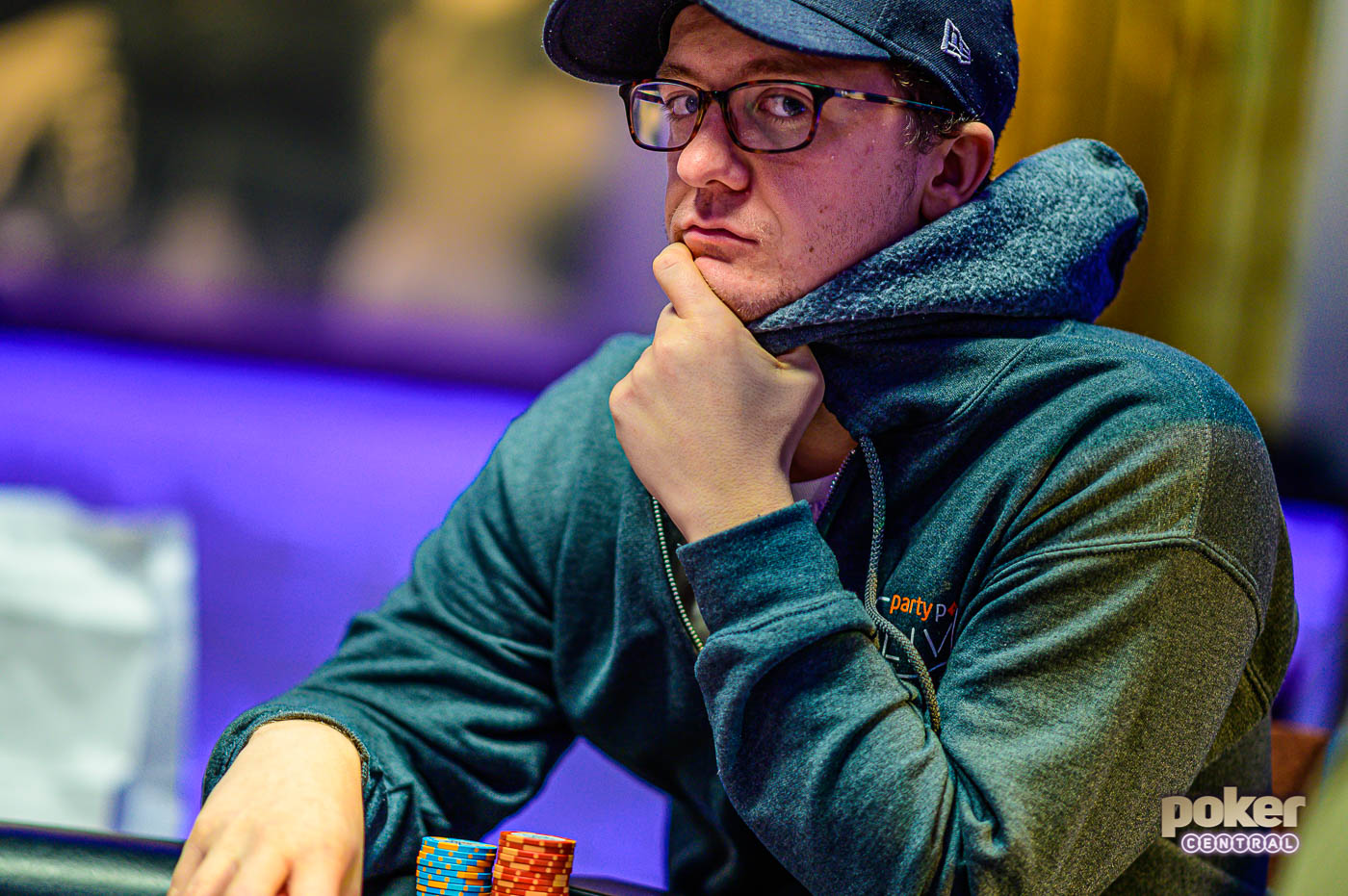 Kahle Burns grinds the high stakes live poker circuit because he has to, not because he necessarily wants to. Although his love for the high variance and travel intensive lifestyle has grown on him quickly, his first choice would've been to play cash games for a living. However, Burns' transition has been very successful as the Aussie took home two World Series of Poker bracelets at the most recent European edition in Rozvadov, Czech Republic.
Right now, Burns is playing the 2019 Poker Masters at the PokerGO Studio where he finished second in the $10,000 Big Bet Mix event to Julien Martini. We caught up with Burns and talked to him about his recent success and why he was lead down the path of becoming a tournament pro.
Relive the entire $10,000 Big Bet Mix final table on PokerGO right here.
"It was a bit of a surprise, first of all," Burns said with a smile about going from having zero WSOP bracelets to having two in the span of four days.
"I was pretty happy to get the first one and wasn't really expecting much as in the short deck, especially considering I don't have that much experience in the game but I'm feeling very fortunate to win two. Winning a WSOP bracelet is always something I've described as a bucket list item to tick off during my poker career but it's not something I've heavily chased."
Up until two years ago, Burns was a cash game specialist but ever since making the switch he's fully committed and racked up $6.5 million in tournament earnings to shoot himself up to third all-time on Australia's all-time money list.
"But winning a bracelet is always something I aspired to get at least one of," Burns contently added.
Aspiring to win a WSOP bracelet likely goes hand in hand with playing poker to begin with, but if it wasn't for the cash game landscape changing drastically over the last few years, Burns might've never crossed this bucket list item of.
"There was a lack of availability for good high stakes cash games, as the communities become quite predatory," Burns said about his reasons for pivoting into the tournament scene full time.
"A lot of the games have become very privatized, so I didn't really have access to the type of games I'd want to play around the clock, whereas tournaments are sort of running year-round everywhere. There's no bum hunting in tournaments. You come in and you get your ticket and then it's a fair game. Everybody's playing against everybody."
Playing at a high level already before focusing on tournaments, Burns explains that he's gotten a lot better since first dipping his toes in the tournament waters, and with that, his comfort level has risen significantly.
"I pride myself on my ability to play well all the time. I try to not get too attached to the results, as obviously a lot of variance in live tournament poker, so if I feel like I'm playing good day in, day out, that's sort of what I pride myself on as opposed to winning a bracelet."
Looking ahead, the results of the last weeks, or months, are a thing of the past for Burns who doesn't like to sit still and rest on his laurels.
"I'm certainly happy with the results I've had the last few months, but I try not to get too attached to results. So like those results are done behind me now. So I'll try and play my best poker moving forward and play as much as possible."
Burns is currently fourth on the Global Poker Index 2019 Player of the Year race and 11th on the Poker Masters Championship race.